Korean War Memorial in Paris: Place du Bataillon Français de l'O.N.U. en Coré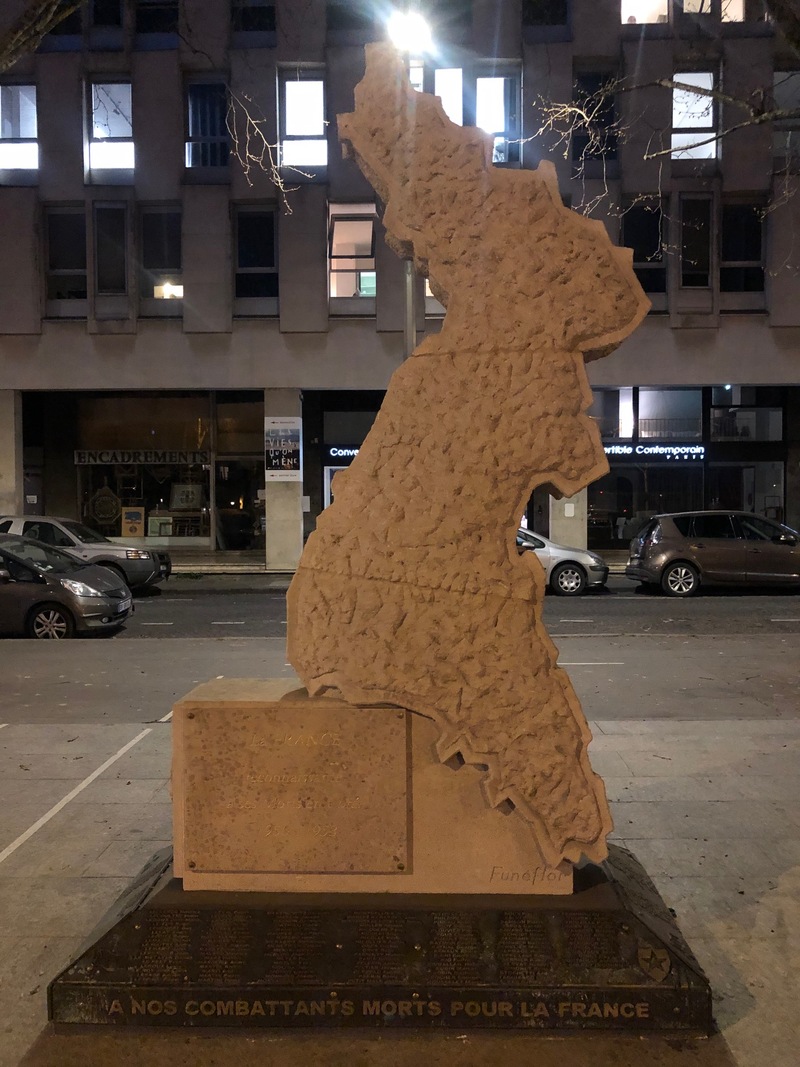 Walking just off the Seine River, I came across the following war memorial by accident. I cannot say why the space was chosen, trapped between a main road and apartments the location selected seemed inappropriate and random. A forgotten space to mark the Forgotten War.
The 2 metre high monument was inaugurated in 1984, is managed by the UN, and commemorates the French UN Battalion (BF/ONU) - an infantry battalion made up of volunteer soldiers from the French army and the French Union from all arms and reserves during the Korean War (1950 -1953).
Heavily involved in the Indochina War at the time, France could only provide a small number of combat participants. The President of the French Republic Vincent Auriol, and the President of the Council Guy Mollet, considered it necessary to help the forces of the U.N. in Korea though, so the government decided to immediately dispatch a warship taken from the Far East squadron and to form a contingent of land forces. After the initial campaign, the French Battalion was attached to the U.S. Army 2nd Infantry Division.
If you are interested in the various monuments to the Korean War from the UN perspective, then this publication will be of interest. For the North Korean memorials there are plenty to see in Pyongyang. In China visit the 'Memorial Hall of the War to Resist US Aggression and Aid Korea' in Dandong.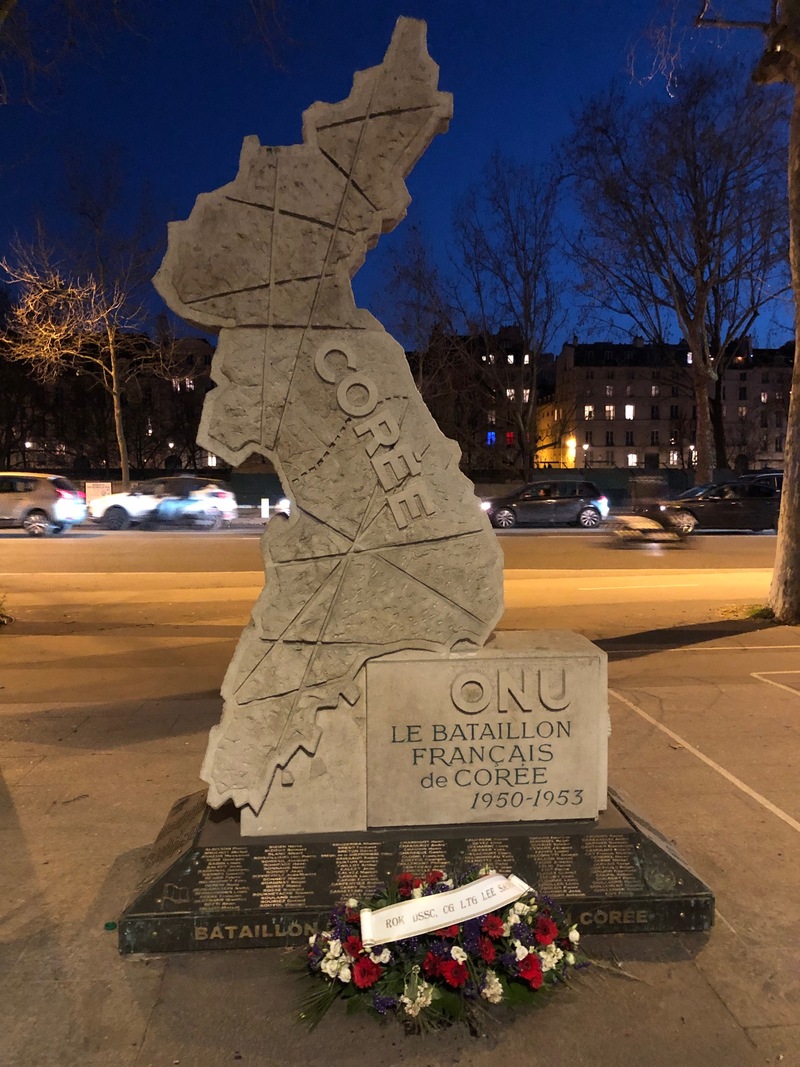 And of course: Edwin Starr's 'War'
War, I despise
'Cause it means destruction of innocent lives
War means tears to thousands of mother's eyes
When their sons go off to fight
And lose their lives
I said, war, huh (good God, y'all)
What is it good for?
---
---