Rajin Chaebong Fish Factory
Introduction
Location
Visiting
Introduction
Rajin Chaebong Fish Factory is one of several Fish factories in the Rason Free Trade Area, this one has the advantage of being centrally-located in Rajin city itself.
Modern facilities on display as workers process fish, crabs, and squid for the domestic market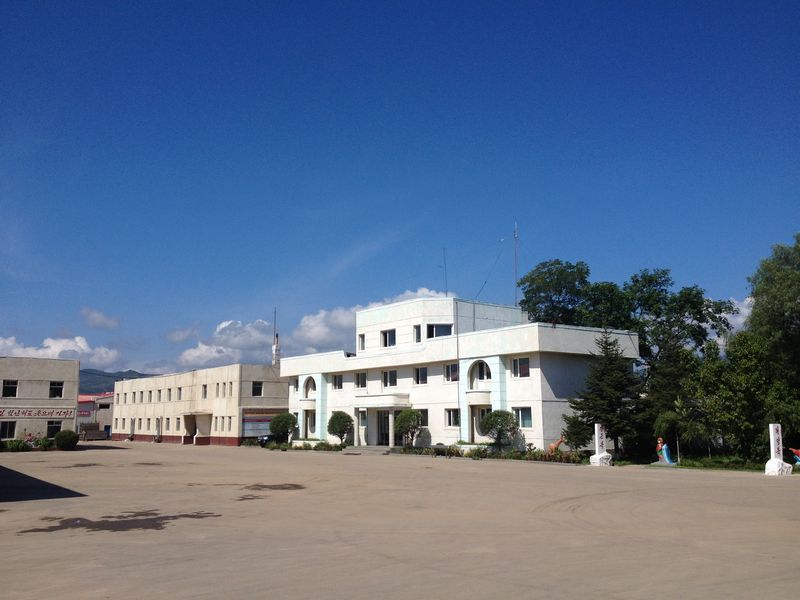 ---
Location
Rajin city is on the coast and a bay juts into the centre of the city, on the east side of that body of water the Rajin Chaebong Fish Factory sits, across the water from Rajin Port.

From anywhere in the centre of Rajin City the Rajin Chaebong Fish Factory is only a 5-10 minute drive.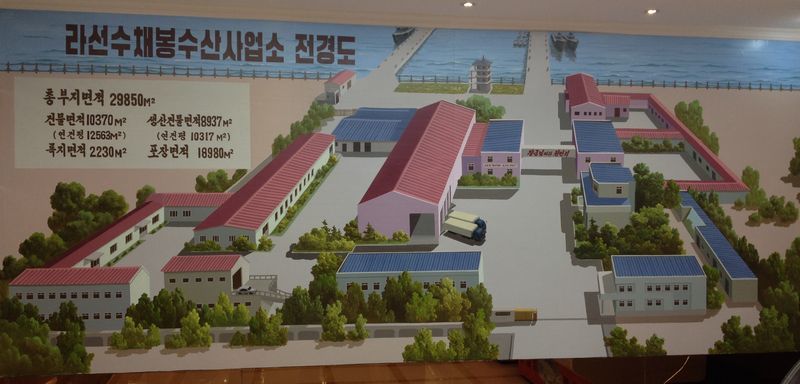 ---
Visiting
Smaller than the Daehung Trading Company Seafood Factory this relatively modest complex is made up of a series of buildings leading to two small piers. Amongst the buildings on site are processing rooms of various sizes, workers dormitories, management buildings and so on. How much of it can be seen depends on how much is being used at the time of visiting but the staff here are usually helpful and willing to explain how their factory works and how they go about their business.

There is a multitude of small factories in the Rason area that tourists can visit; shoe factory, drinks factory, bag factory, textiles factories, and so on, this is a good option, especially for those with limited interest as the location is convenient and a visit here usually lasts just 30-45 minutes.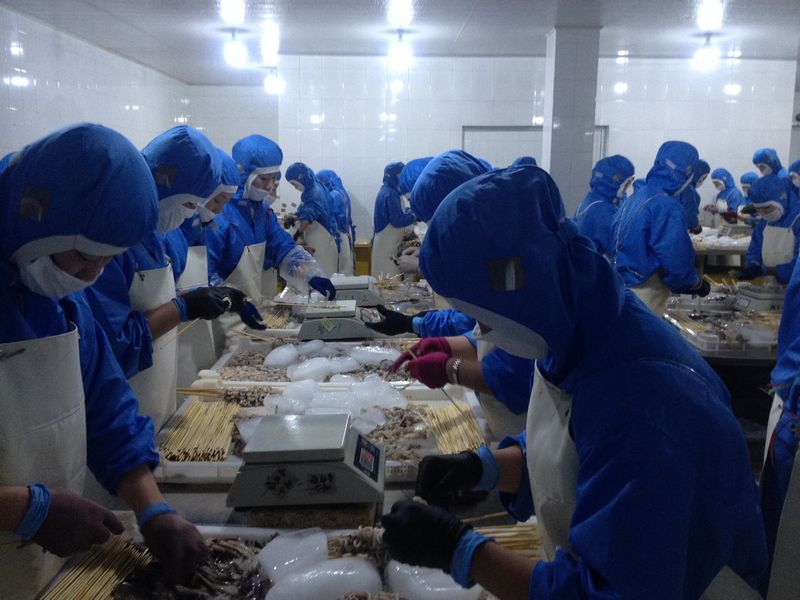 ---
---
Interested in a tour to North Korea?


Travel to

North Korea

with the only
North Korea travel experts, Koryo Tours
North Korea Travel Guide PDF | Sign up to the mailing list | About Koryo Tours