Potonggang (Potong River)
Where is the Potonggang?
History of the Potonggang
What does Potonggang mean?
Potonggang District
Potonggang: Where is the Potonggang?
The Potonggang (Potong River) runs from South Pyongan Province (near the city of Pyongsong) south through the heart of the capital, Pyongyang.
The source of the river is the Kyollyong (Black Dragon) reservoir in Pyongwon county.
The river runs past Pyongyang's International Airport.
It is a tributary of the Taedong River, perhaps the most famous river in the country, which runs through central Pyongyang.
The river joins the Taedong near the Sosan Hotel in west Pyongyang.

---
Potonggang: History of the Potonggang
During the early days of the DPRK, the area where the Potonggang met the Taedong was known as Tosongrang and was prone to flooding.
The flooding was so severe that locals often built temporary houses, expecting them to be destroyed and then rebuilt after each flood.
In 1946, the Potong River Improvement Project channelised the river and prevented flooding.
Pyongyang has since expanded to engulf Tosongrang and the area is now part of Pyongyang's Pyongchon and Mangyongdae districts.
A monument was erected in 1971 on the eastern side of the river on Mt. Bonghwa park to commemorate the 1946 Potonggang Improvement Project as well as a visit to the site made by Kim Il Sung to the area in 1945.
---
Potonggang: What does Potonggang mean?
'Poton' translates to 'usual' and 'gang' translates to 'river'.
The name translates to 'normal river'.
Despite the name, the river has gone on to inspire the name of districts, railway stations and much more.
---
Potonggang: Potonggang District
One of Pyongyang's most central districts is named after the river.
The Potonggang district is home to some of the city's most significant sites.
The Ryugyong Hotel, Pyongyang's most striking landmark, is situated in the district as well as the Victorious Fatherland Liberation War Museum.
The USS Pueblo, an American spy ship captured in 1968 near the port city of Wonsan, was originally displayed on the Taedong River until 2012 when it was moved to the Potonggang to become part of the new war museum.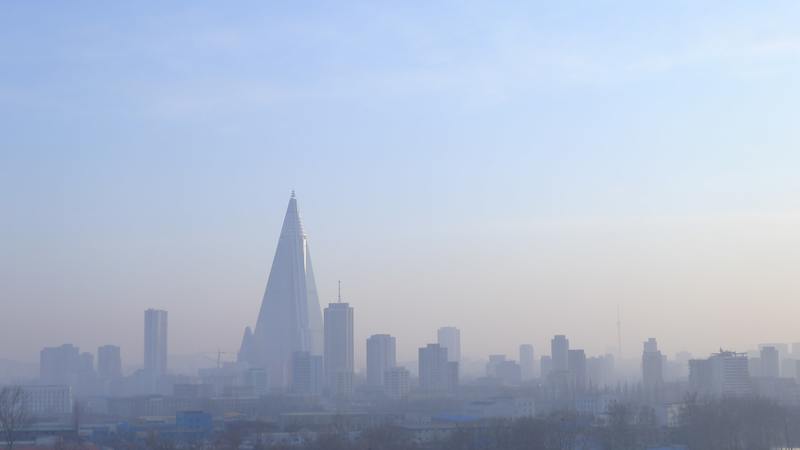 ---
---
Interested in a tour to North Korea?


Travel to

North Korea

with the only
North Korea travel experts, Koryo Tours
North Korea Travel Guide PDF | Sign up to the mailing list | About Koryo Tours