Sosan Hotel
Introduction
Location
Exterior
Interior
Visiting Tips
Anecdotes
Sosan Hotel: Introduction
Classified as a First Class North Korean Hotel, the Sosan Hotel was built in 1989 for the World Youth Games.
The Sosan Hotel is excellent to stay at. The facilities are in good condition with the Sosan Hotel receiving a major refit in 2015.
Koryo Tours uses it for many of our tours throughout the year, in particular, our budget tours usually stay here.
The staff that work at the Sosan Hotel are excellent.
Some staff speak a little English and most are fluent in Chinese.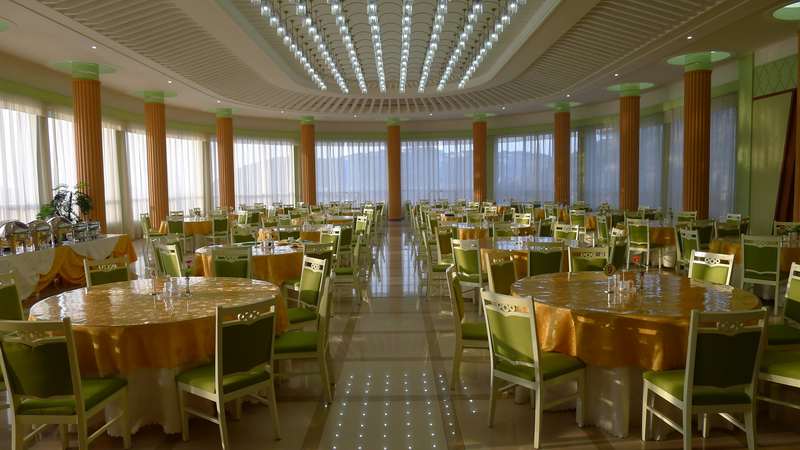 ---
Sosan Hotel: Location
'Sosan' translates to 'West Mountain'. The Sosan hotel is located in the far west of Pyongyang in Sports Village on Sports Street.
It's a 10-minute drive from the centre of Pyongyang.
Rooms at the Sosan Hotel afford views of the surrounding sports fields and gymnasiums located along the street.
It is just a stone's throw from the Mangyongdae. Here you'll find Mangyongdae Native House and Mangyongdae Funfair. Kwangbok Street is also located here, where the Kwangbok Department Store, Pyongyang Circus, Mangyongdae Schoolchildren's Palace and Central Court are all located.
---
Sosan Hotel: Exterior
The Sosan hotel is 30 storeys tall and has 510 rooms.
It is finished in a distinct red hue that makes it stand out amongst the skyline of Pyongyang.
The Sosan Hotel features an excellent open-air BBQ restaurant in the front garden where you can grill your food in a comfortable picnic setup.
It also makes a great place to have an evening drink under the Pyongyang night sky.
For those looking to hit a few golf balls, North Korea's only driving range is located next to the hotel.
You get 100 balls for $10 USD and must leave a small deposit to borrow a golf club if you haven't brought one with you.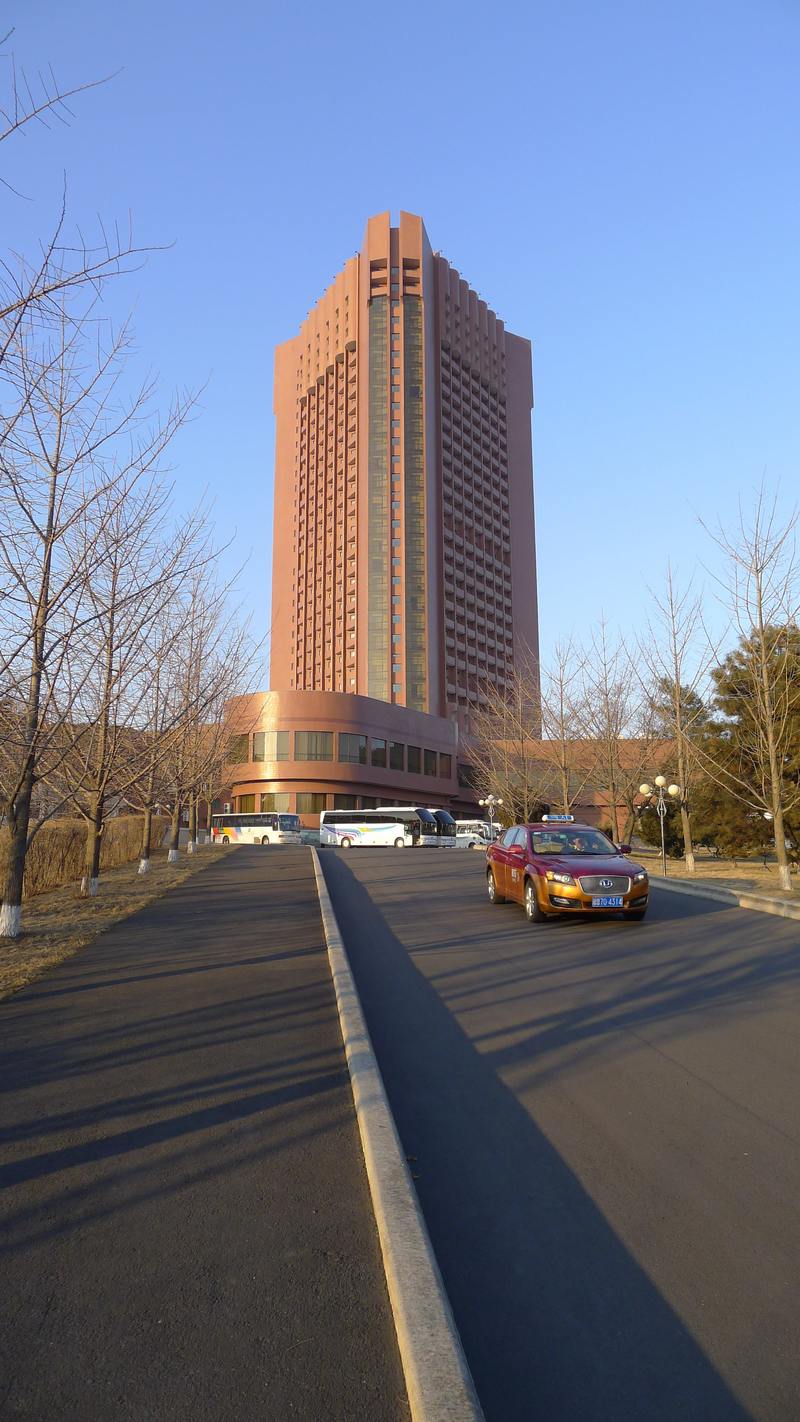 ---
Sosan Hotel: Interior
Having been completely gutted and renovated in 2015, the interior of the Sosan Hotel common areas and rooms are all in excellent condition.
It is a very comfortable hotel to spend your time in.
Rooms are cosy but equipped with air conditioning for the warmer months.
They are also equipped with bar fridges and televisions which are tuned to both local and international channels.
Most rooms are twin share with two single beds, but rooms with a single double bed are also available. Some rooms do also have balconies. Exercise common safety sense if you're lucky enough to get one!
The hotel is equipped with the following facilities;
• Tea house (lobby)
• Bar (third floor)
• Four restaurants (lobby and third floors)
• Billiards (third floor)
• Table tennis (third floor)
• Snack shop (in lobby)
• Sportswear shop (in lobby)
• Souvenir shop (third floor)
• Bookshop (third floor)
• Massage room (third floor)
• Barber & beauty salon (third floor)
• Bookshop (third floor)
• Indoor heated swimming pool (third floor)
• Two saunas (dry & wet, third floor)
• Karaoke rooms (basement)
Hot water and electricity are reliable here and available 24 hours.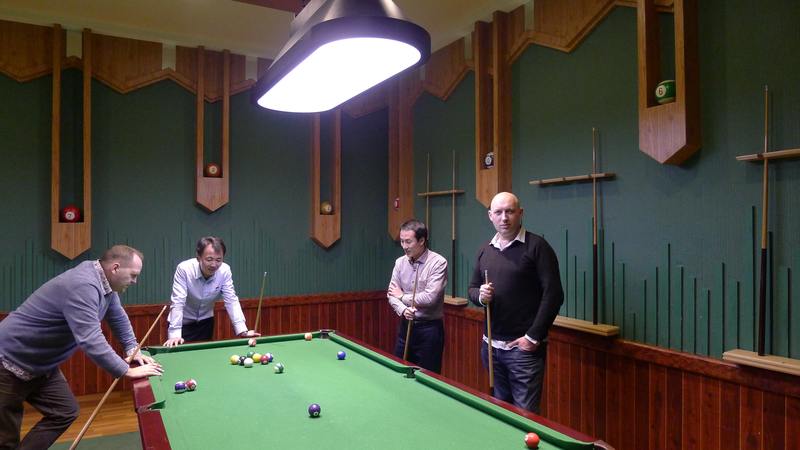 ---
Sosan Hotel: Visiting Tips
Here are some tips for getting the most out of your stay at the Sosan Hotel;
It is a busy hotel and the lifts can be very slow so do give yourself plenty of time to get down in the morning – be ready to go when you come down for breakfast.

You can use the stairs near the lifts to get around the hotel – handy and usually quicker for those staying on the lower floors.

The rooms feature master switches which are card activated – there should already be a card in it which is separate to your room key card.
There is no reason to take it in or out, just leave it in.
Hot water can sometimes take a while to come out, so a bit of patience is required. It generally doesn't come out very hot but should be warm.

Breakfast is buffet style with Chinese, Korean and western food available.

Can't find a powerpoint to charge your devices?
Check behind the curtains or even behind the TV unit if you have to.

What seems like the second floor is actually the third floor at the top of the stairs.
You will find the restaurant where breakfast is served on this floor as well as some of the shops and one of the bars.

Pay attention to your guides when they advise where breakfast will be. If it's busy the location can change.

The bar on the third floor has a bright red piano near it. If you are well behaved then the bar staff might play a few tunes for you.
Unfortunately, they don't take requests.

The karaoke rooms are located in the basement, but only one of the rooms has English songs.

The hotel does not have an international communication centre, but international calls can be made from your hotel room.
Ensure to pay your phone bill as soon as possible afterwards.

The masseuses that work at the hotel do an excellent massage.
Book early during busy periods!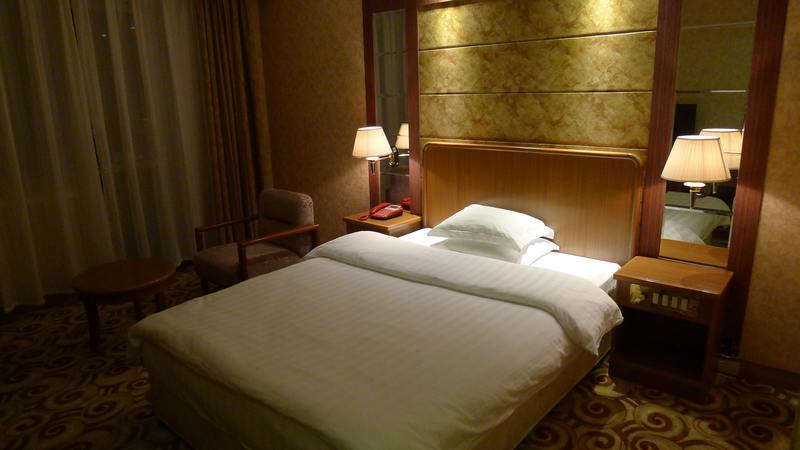 ---
Sosan Hotel: Anecdotes
As the Sosan Hotel is located in the sports district, it is not unusual to bump into North Korean or international athletes and sports teams in the hotel, especially around the time of the Pyongyang Marathon.

The sportswear shop in the lobby of the Sosan Hotel is THE place to get your North Korean national tracksuits & football jerseys.
Those staying at other hotels can usually be brought here by their guides to purchase if necessary.

The Dutch Documentary Friends of Kim features a video of this hotel.
Notably inside the room of ABC News correspondent Andrew Morse just after he has discovered that Korea Friendship Association President Alejandro Cao de Benos has broken into his room, broken his computer and stolen some videotapes he had shot during the tour.
​​​​​​​The film is highly recommended!
---
---
Interested in a tour to North Korea?


Travel to

North Korea

with the only
North Korea travel experts, Koryo Tours
North Korea Travel Guide PDF | Sign up to the mailing list | About Koryo Tours