Mt. Kuwol
Introduction
Location
Visiting
Introduction
Mt. Kuwol, or Kuwolsan, is the name of a range of mountains in South Hwanghae Province, on the west coast of North Korea.

On this side of the country we don't see the towering peaks of the east coast Mt. Chilbo and Mt. Kumgang, but more rolling hills covered with coniferous trees. A pleasant area which is little-visited by foreign tourists although it is within range of Pyongyang and Nampo.

One of the six famous mountains of Korea.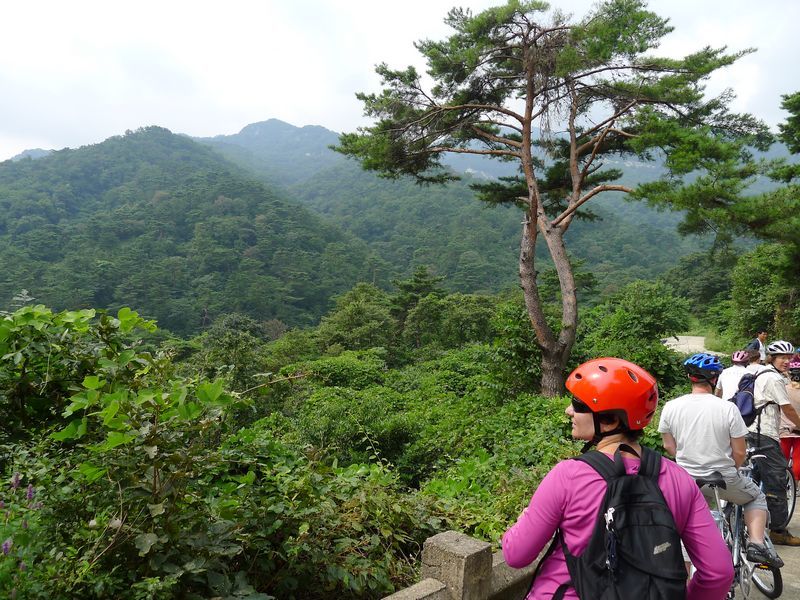 ---
Location
Directly south of the area where the Taedong River meets the West Sea of Korea (the Yellow Sea). Usually reached by crossing the West Sea Barrage near Nampo.

A common route would be to go from Pyongyang to Nampo, cross the Barrage, then pass through Mt. Kuwol on the way to Sinchon (home of the Museum of American War Atrocities) and Sariwon.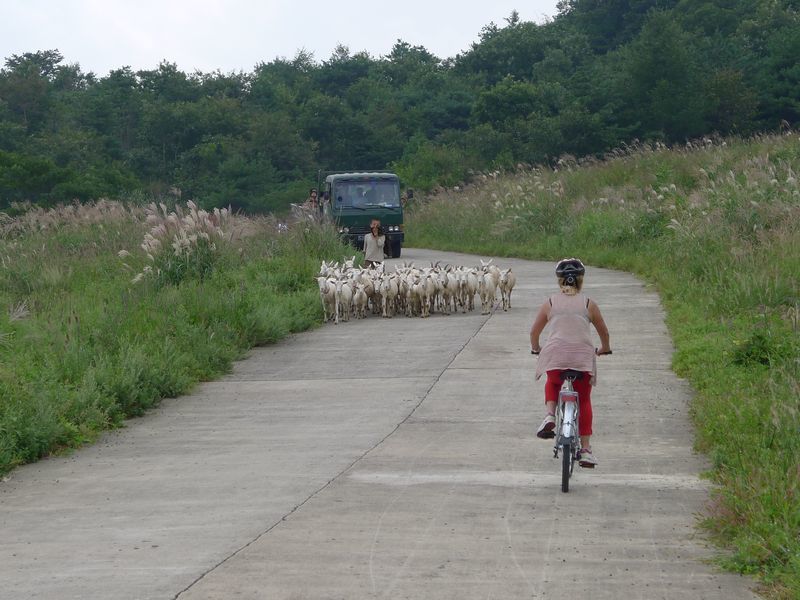 ---
Visiting
While Mt. Kuwol is scenic and lovely, especially as summer turns into autumn, it is not commonly visited as there is not a great deal to do there.

However, if planning a route as mentioned above it is worth including some scenic stops in the mountains as well as a visit to the Woljong Temple – built in stages since the 9th Century this is a pleasant set of halls and pavilions in a lovely part of the Mt. Kuwol area.

There are also some of the UNESCO-listed Koguryo Dynasty Royal Tombs in this area as well

In terms of other sites tourists can visit with Mt. Kuwol there are the ruins of the Kuwol Fort, dating from the Koguryo Dynasty and now little more than a wall and some under-utilised archaeological sites, good for specialists in that period of history.

Also, the Samsong Temple, built around the 14th Century for the purpose of holding memorial services for the Korean founder-King Tangun.

Mt. Kuwol's highest peak is a relatively modest 954m above sea level and it is claimed the Mt. Kuwol area itself has 99 peaks in total. So it is not an area for mountaineering but it is possible for foreign tourists to arrange walks and hikes here as well as cycling through the Mt. Kuwol area, not a strenuous route but scenic and peaceful as well as not frequented by huge numbers of cars and trucks, very rural and somewhat idyllic at times in fact.

Much of Mt. Kuwol is included in the Mt. Kuwol Biosphere Reserve, a project designed to maintain and sustain the biodiversity of the area as well as to study ecological changes in the nearby wetlands, an important spot for many migratory birds.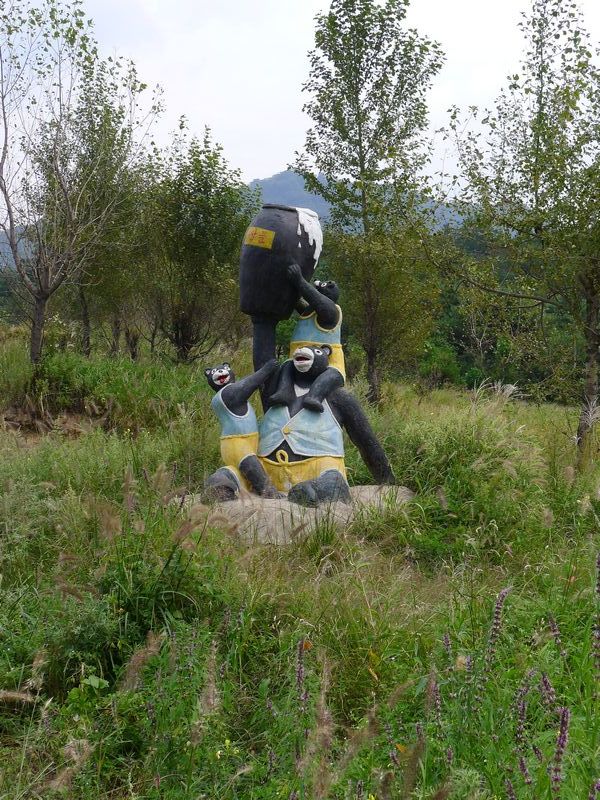 ---
---
Interested in a tour to North Korea?
Travel to
North Korea
with the only
North Korea travel experts, Koryo Tours
North Korea Travel Guide PDF | Sign up to the mailing list | About Koryo Tours