Nampo
Introduction
Highlights
Accommodation
Transportation
Nampo Introduction
Nampo is a major port city on the west coast of North Korea on the northern side of the mouth of the Taedong river.
The river flows from the northern provinces, through the capital Pyongyang, and out into Korea Bay; for this reason, Nampo serves as Pyongyang's port city.
Nampo grew into a major seaport in 1945 after the Second World War soon becoming a major industrial centre thanks to significant state investment.
Whilst the city itself is not fully open to foreign tourism there are numerous places outside, and a few inside, Nampo which are worth visiting.
Being a city located right next to the sea, Nampo is also famous for its clam BBQ.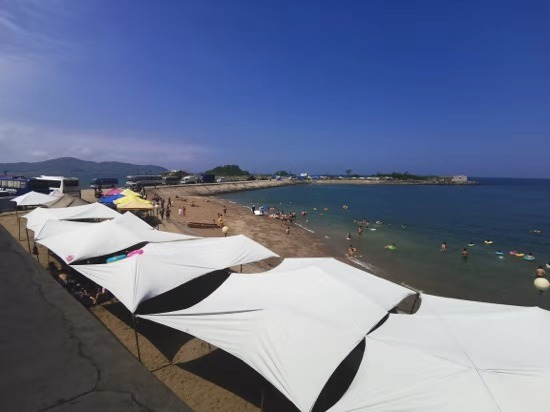 ---
Nampo Highlights
An 8km concrete, steel, and earthen barrage constructed between the Taedong river estuary and the West Sea for land reclamation, irrigation, flood prevention and power generation.
The barrage is considered one of North Korea's greatest feats of engineering.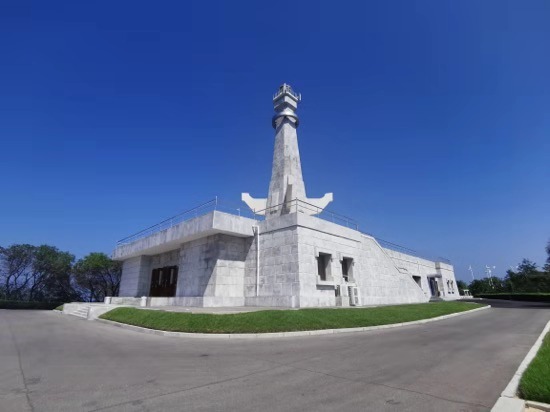 Chollima Steelworks
A major heavy industry site in North Korea known as the birthplace of the 'Chollima movement' and famous for its 'Juche Steel' production.
Koguryo Kangso Three Tombs
Three Koguryo tombs dating back to the late 6th-early 7th centuries. The Medium Tomb is representative of Koguryo-era tomb murals depicting the Four Directional Guardian Spirits: Dark Warrior, Red Phoenix, Blue Dragon and White Tiger.
Located just beneath the West Sea Barrage, this beach is a great location for a quick dip in the summer or a relax with a BBQ and a swim with the locals.
There are also a few activities here apart from swimming, including a small shooting area and other games.
The main manufacturers of the main brand of sparkling water in North Korea.
You can find their products in various shops and restaurants throughout North Korea.
Have a taste of a fresh bottle on the spot, and visit the natural source of the sparkling water!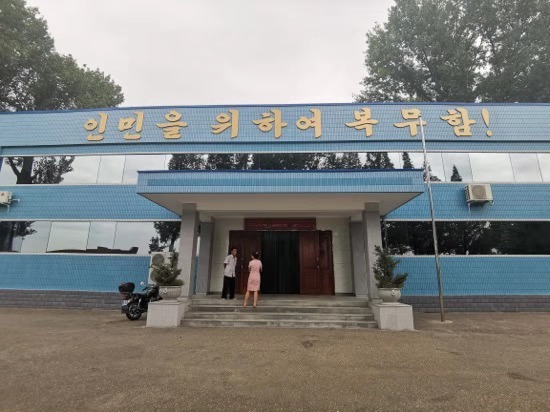 See where glass is produced in this North Korean factory in Nampo.
See the furnace where the glass is made and shaped, and see the control area where imperfect pieces are shattered to be made again.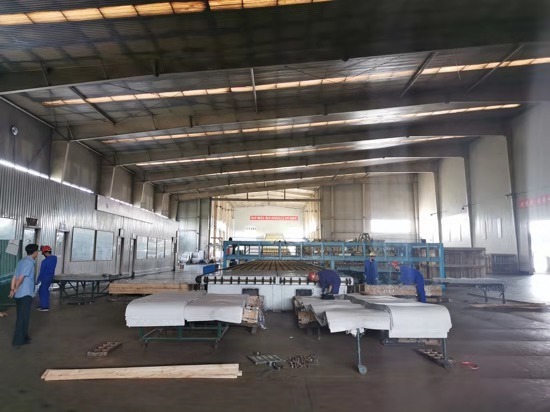 ---
Nampo Accomodation
Compound with holiday houses and a main building for dinner and entertainment. Each room contains a spa bath with mineral water from the Sindok Spring, the most famous mineral spa in the DPRK. Karaoke, billiards and ping pong is also available.
Find out more about a stay at Ryonggang Hot Spa.
Nampo Merchant Mariners' Club
Riverfront hotel for foreign merchant mariners at Nampo Port. Basic facilities in a 1980s socialist designed building.
Hanggu Hotel
Nautical themed hotel in Nampo city ideal for late arrivals or early departures. Excellent banquet hall and seafood restaurant.
---
Nampo Transportation
Nampo is accessible from Pyongyang via the Youth Hero Highway in 40 minutes or via an older route along the banks of the Taedong river in 90 minutes.
There is also a ship running between Nampo and Pyongyang certain days of the week.
---
---
Interested in a tour to North Korea?


Travel to

North Korea

with the only
North Korea travel experts, Koryo Tours
North Korea Travel Guide PDF | Sign up to the mailing list | About Koryo Tours