The Geological Museum of China
Location: 15 Yangrou Hutong, Xicheng District, Beijing. Nearest Subway Station is Xisi (exit D is literally right outside the museum entrance)

Opening: 09:00 – 16:30 Tues – Sun (closed on Mondays)

Cost: 15 RMB (Passport or ID card required on entry)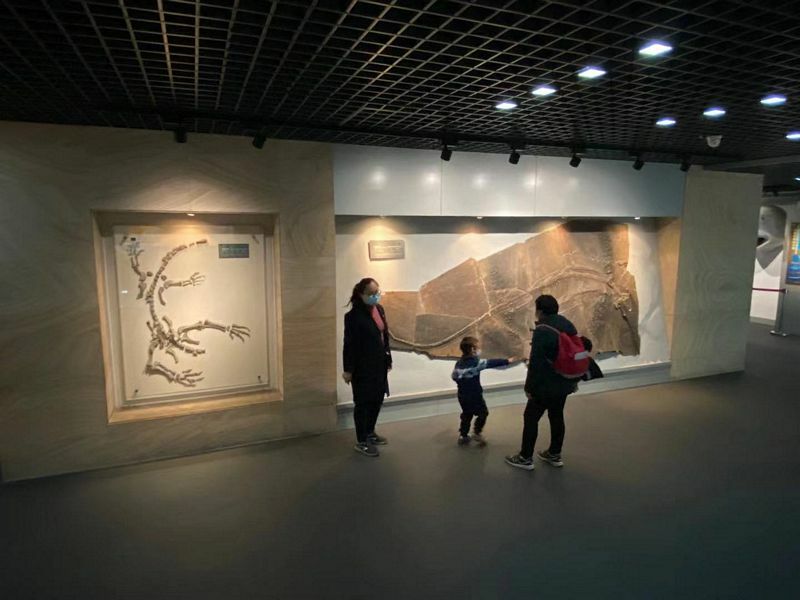 The Geological Museum of China dates itself from 1916, making it one of the oldest museums in the whole country, in fact this was when an exhibition of minerals in the Geological Investigations Office took place, the museum as it presently is (it's been renovated since then) was opened in 1959 so it is still a more well-established institution than many others in Beijing.

Located in a fairly non-descript building right outside Xisi Subway Station the museum actually at the time of writing (Feb 2021) requires an online booking to be made via an app a day in advance, I didn't do this but was allowed in anyway for free (as they didn't have a way for me to pay, oddly enough).

The Geological Museum takes up four floors of the building, with two displays on each floor, however the 1st floor 'Tourist Service Centre' was closed to the only exhibit on this floor was 'The Earth' giving some info on tectonics, the makeup of our planet and our neighbouring orbs, some large rocks of various strata and ages that visitors seem to be allowed to touch, and a room made to look as if it has been damaged in an earthquake. There are also some displays on magnetism and some models of mountains to show how they are formed. All very educational but also aimed at younger visitors (who made up the majority of my fellow guests at the time of my visit).

There was also a fun looking machine called the 'China Explorer' that offered virtual tours around the country, but which wasn't working. In fact throughout the whole museum at least three quarters of the screens and digital displays were either broken, turned off, or displaying error screens. Something that really shouldn't be happening in a place that otherwise does quite a good job in providing tactile educational displays.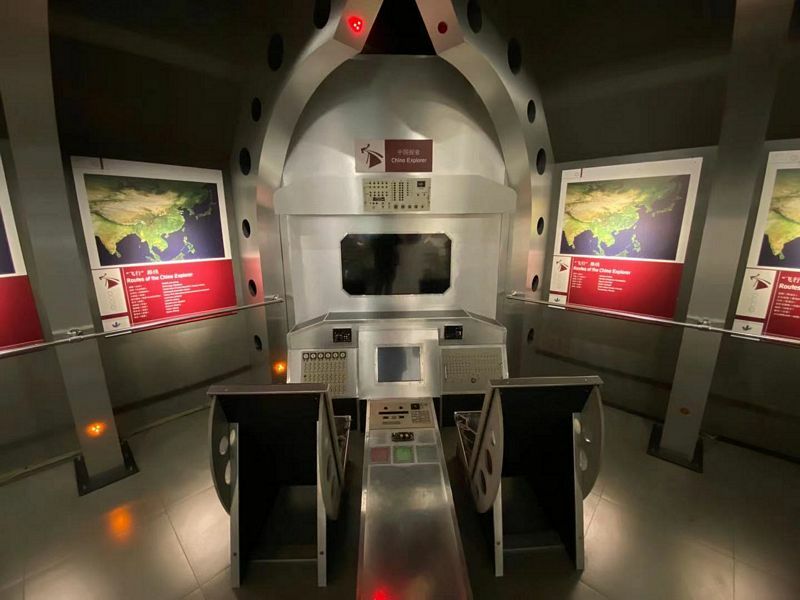 On the second floor we start with 'Minerals and Rock' which is a collection of minerals and rocks from around the world. It's….alright, and it does exactly what it offers. Unspectacular but nicely lit at least. If one is into rocks and minerals then this is a place that a good amount of time could be spent. If not then a walk around while admiring some pretty ones (as I did) would be enough.

'Gemstone' is the next exhibition, and this is laid out and lit like a fancy jewellery shop. Displays of all the usual suspects (diamonds, rubies, sapphires, jade), plus some shiny stones I had never heard of can be seen here. It seemed very popular with small children who were running around demanding their parents come and look at this stone and then this other one. There are some explanations on how such things are formed and a handy map (that was working, more or less) to show where int eh world each of these gems could be found.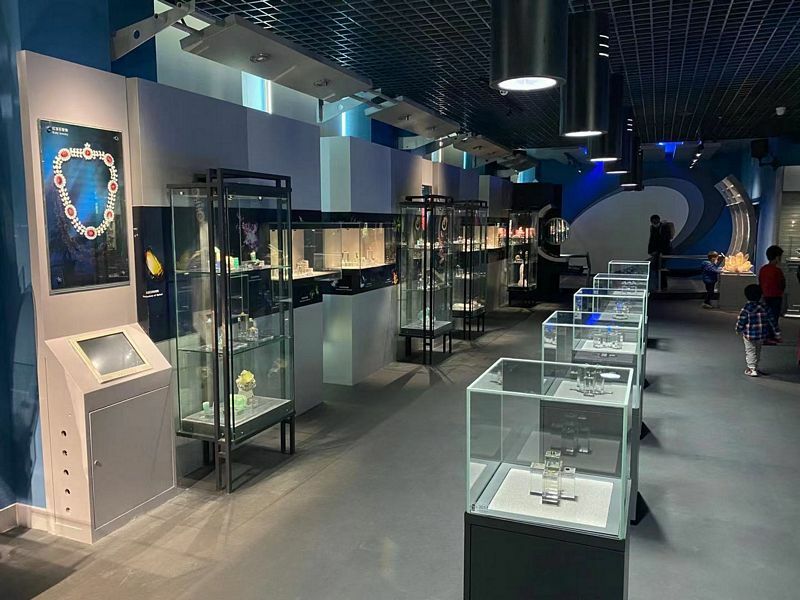 'Pre-Historic Life' is up the third floor, and this is the money shot – Dinosaurs! However just as at the Paleozoological Museum of China I was left wondering why the country with the greatest wealth of dinosaurs fossils has so few on display. A couple of full-size skeletons (one I found hidden behind some stored tables and chairs in a corridor) and a good selection of fossilised fish and plants are what they have here. It's fine, but it isn't mind-blowing for anyone who has been to a dino museum anywhere else.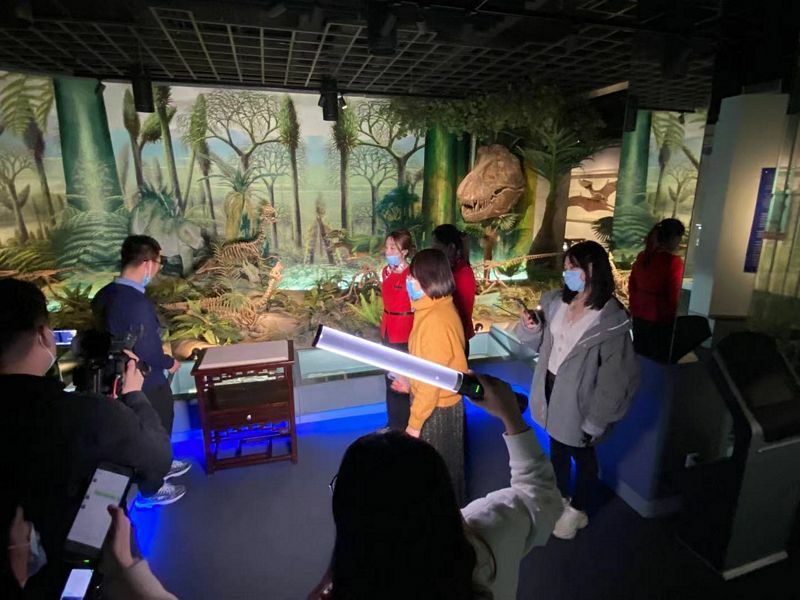 Up to and including this exhibition there have been bilingual explanations that were informative and well-done in each place. The remaining halls (which are temporary exhibits) gave up on all that and so only Chinese explanations can be found in the third-floor 'Special Hall' which was a display of taxidermised animals found around China, not bad but like a very static zoo really.

Up on the fourth floor two more temporary exhibits were happening; the first was about the mountains and rivers of Tibet. This had a fun layout below a perspex floor as the highlight. The final room showed some of the key works and personages of the geological sciences in China. Lots of writing, and some maps.

All in all this museum is not a bad one but could do with having someone go in and reboot all the digital displays, as well as maybe opening a shop (how, in a museum with a display about dinosaurs and a very young visitor-base, is there not a shop selling some plastic tat for a bit of extra profit?). This won't be of a huge interest to many foreign visitors as not much of what is on display is quintessentially 'Chinese' and better versions of such a museum can be visited in many other countries, but the price is low, it is easy to find, and an hour or so wandering around wouldn't be a waste if one finds oneself in the area.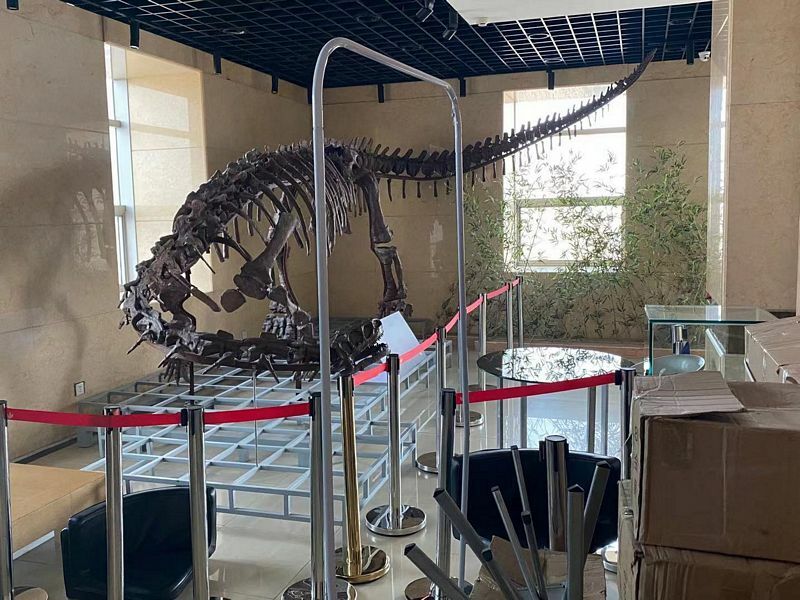 ---
---