China Numismatic Museum
Location: 17 Xijiaomin Alley, Beijing. (right behind the Great Hall of the People, just off Tiananmen Square (closest subway station is Qianmen, 10 mins walk away)

Opening: 09:00 – 16:00 Tues – Sun (closed on Mondays)

Cost: Free! (bring your Passport or ID card)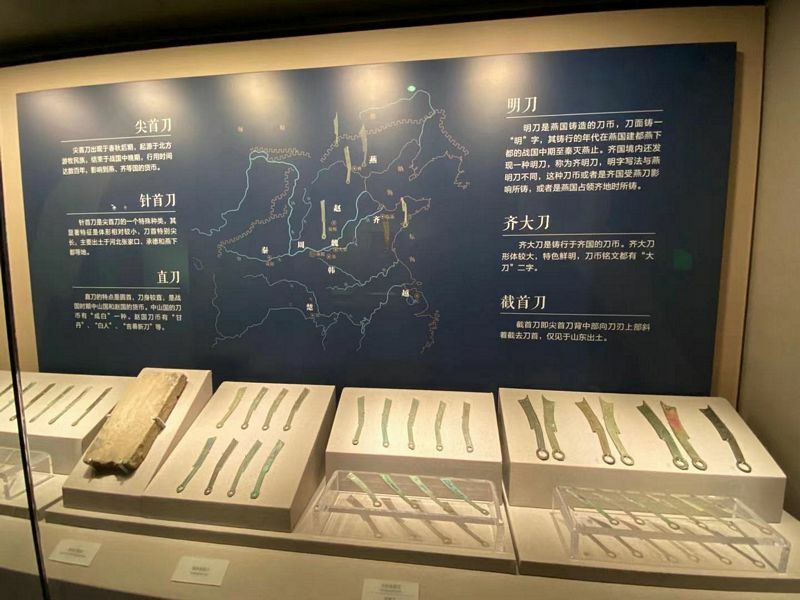 The China Numismatic Museum is located in a lovely old European style building in the very heart of Beijing, right behind the Great Hall of the People off Tiananmen Square.

Entry is free and at the time of my visit (January 2021) a new system is in place where you have to make a booking, but this can be done on the spot via a WeChat mini-app…which doesn't accept names more than 10 letters long. So, in the end you can just write your name down on a piece of paper. "How can people who don't use WeChat visit this museum?" I ask; "everyone has WeChat" is the answer.

The entry hall has a large relief of workers from some indeterminate time in China's past minting money, and all around the walls is an exhibition of banknotes and vouchers from the early People's Republic period. No translations at all are on display in this exhibit (which is titled 'Glory Days: Exhibition of Financial Notes Issued by the People's Bank Of China' which is a pity, especially for Koryo Tours-type of visitors as there are some gems here from the Korean War period; including bank slips with slogans such as "Donate for planes and bullets to defeat America" on them.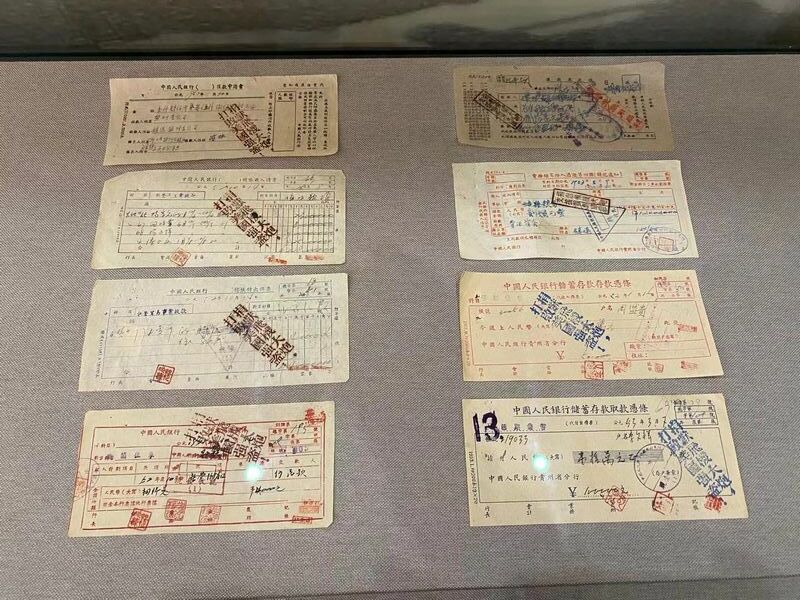 Upstairs the main exhibition; 'The Exhibition of Chinese Currency History', does have translations for the main introduction to each section (it is chronological, from the very origins of money even before the Qin Dynasty, up to the first issue of renminbi, the current currency, in 1949), and for most individual exhibits, although not for the detail on what each sub-section is about.
In the early dynasties there are 'coins' of various shapes including spade and knife shape, then we get into the familiar round coin with a square hole and the dynasties progress through the millennia and the exhibit cases do tend to blur a bit as they are largely made up of variances of this classic style of coinage.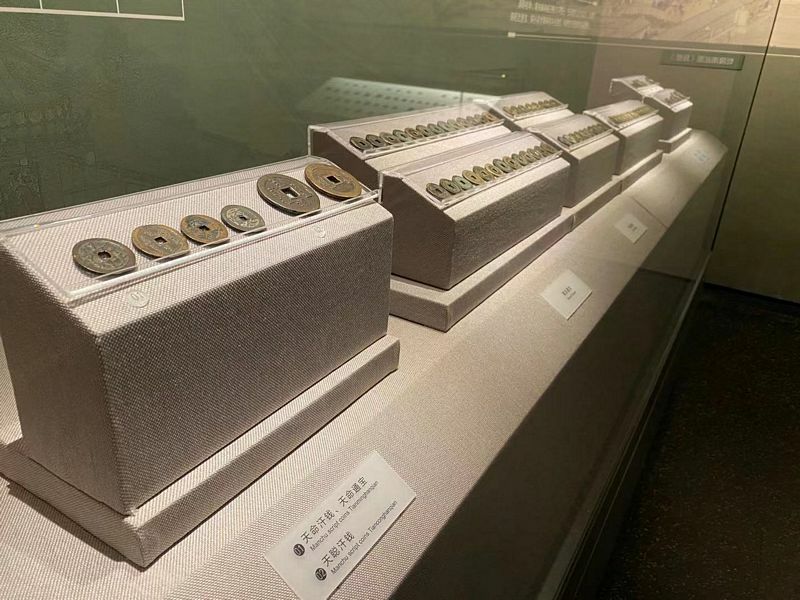 Gold and silver ingots, moulds for minting coins, early paper money, all are on show here and all are well-displayed and laid out, it is a very well-presented exhibition which will be of interest to more than just committed numismatists.

The exhibition continues on the next floor up as well, with the Ming Dynasty moving into the Qing Dynasty. At which time innovations such as printing the faces of rulers, and use of proto-global currencies such as the Silver Dollar started to be introduced. In the later Qing period the amount of different currencies produced and on display start to become a bit mind-blowing; money from various breakaway areas, coins minted by the Taiping Rebellion government, notes from areas controlled by the Japanese occupation forces, the various puppet states, and so many more too. Warlords such as Yuan Shikai appear on coins issued in the same period as the civilian leadership of Sun Yat-sen and his successors in the more widely-recognised governments of the day.

Finally, the last room, red being the theme of this one (the whole exhibit uses different colours for different dynasties and periods) shows the enormous range of currencies used in 'the Revolutionary bases and Liberated Areas' – money used in various soviets and areas under control of the Communist forces. Each area was vast and each area printed its own currency; much of it featuring the familiar face of Mao Zedong (still to be found on the front of China's currency to this day).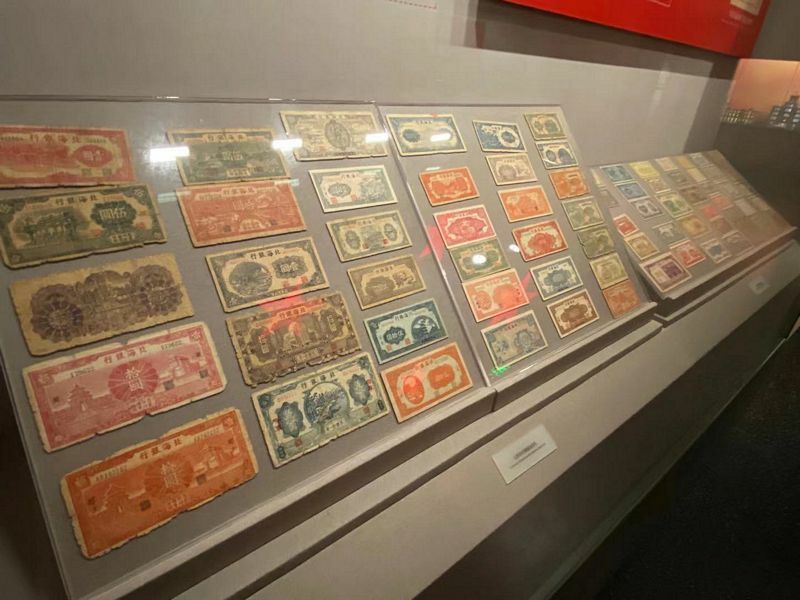 While the lack of translation may leave many foreign visitors with a less complete experience than that enjoyed by those who can read Chinese, this is still an interesting place to visit and being well-located in an interesting building just adds to the viability of the China Numismatic Museum as a place to consider when in Beijing. An hour to an hour and a half is enough to see everything on display and there is sadly no shop on site, but there is a gold shop next door if you're feeling both inspired and flush enough to want to pop inside there!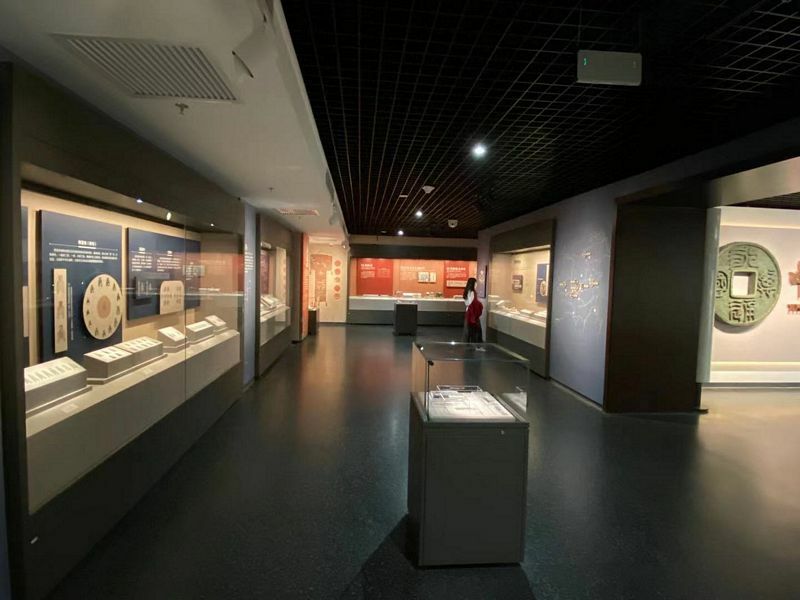 ---
---