Taehongdan Area
Introduction
Location
Visiting
Introduction
Up in the remote north of North Korea in Ryanggang Province lies the massive Mt. Paektu. This is the highest mountain in all of Korea and cradle of both the revolution and the Korean people themselves (Korea's founder, King Tangun, was said to have been born there).
Most of the rare tourist visits here will focus on Paektu Mountain itself, the Rimyongsu Waterfall, the Secret Camp which is the official birthplace of Kim Jong Il, and the Samjiyon Grand Monument.
But there is more!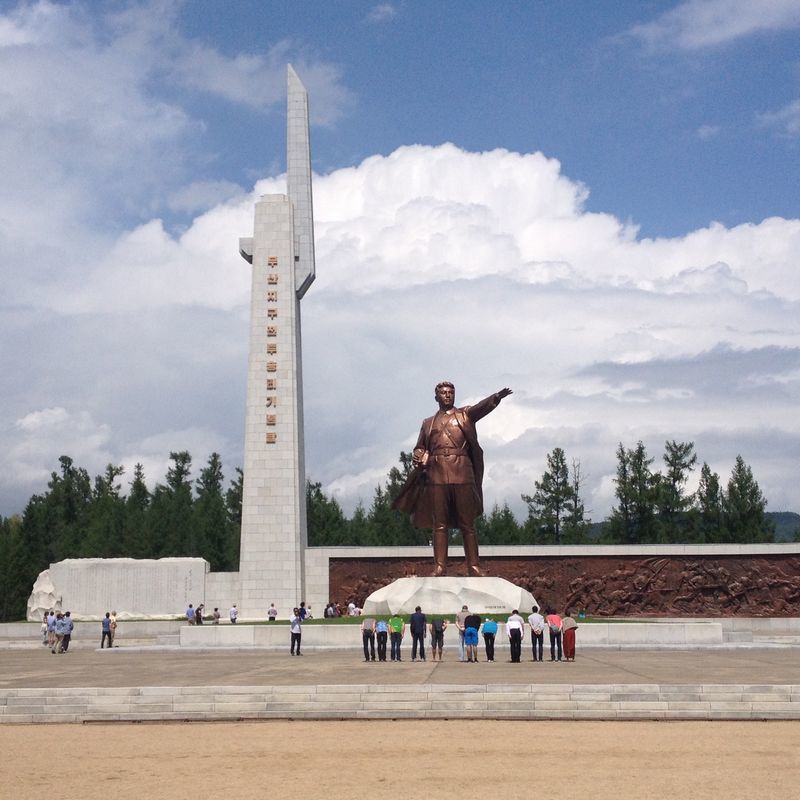 ---
Location
A bumpy hour or so's drive to the east brings you to the Taehongdan Area.
It is famed in the modern era for its potato blossoms (yes that sounds lame, but they can be just as attractive as the more well-known Cherry blossoms) and also one of the DPRK's great monuments, the Monument to the Victorious Battle in Musan Area.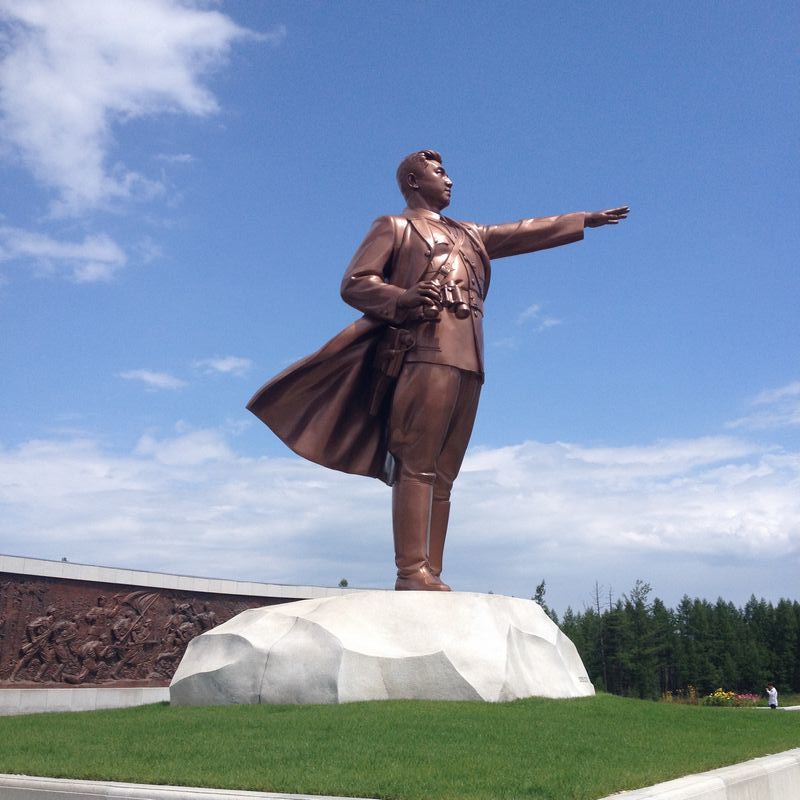 ---
Visiting
The Monument to the Victorious Battle in Musan Area has been open to tourists only since 2013 (a video of the very first visit, with Koryo Tours, can be found online here).
This monument is made up of a statue of a contemporaneous Kim Il Sung, with flowing coat and binoculars pointing the way forward, as his guerilla army in May 1939 launched the largest assault of the revolution on Korean soil, against the occupational Japanese forces (naturally the Koreans were victorious).
The bronze statue itself is backed by a bronze relief of soldiers (including the Great Leader's wife, Kim Jong Suk) rushing forward to combat, and a white stone tower shaped like a rifle. An impressive structure for sure, projecting power and informing even those who have never heard of this event that it must have been something important.

The monument itself was made by artists from the Mansudae Art Studio and erected in 2001.

Taehong Town itself is nearby, here (if open) you can visit a vodka factory, and that's about all. It is a long drive there and back, and the vodka may or may not make the return leg easier, but for fans of 1930s battles, North Korean monuments, anti-colonialist movements, this is a worthy side trip.
The highlight of the journey itself is the potato fields if they are in bloom, and if they are not, then ask your guide if they can teach you one of the great Korean songs about this area; Taehongdan is a Good Place to Live, or The Broad Expanse of Taehongdan to pass the time!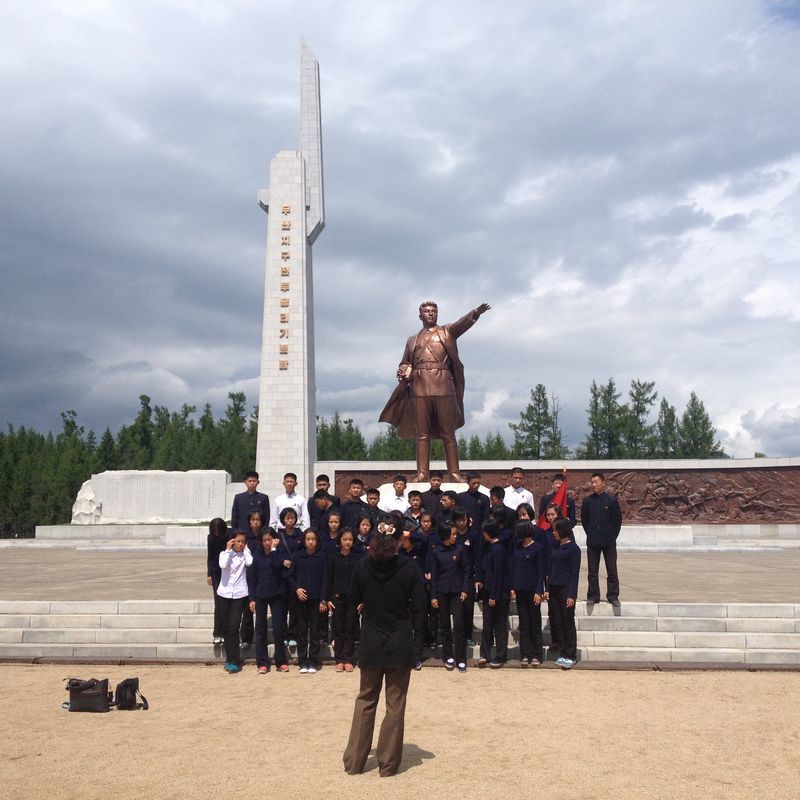 ---
---
Interested in a tour to North Korea?


Travel to

North Korea

with the only
North Korea travel experts, Koryo Tours
North Korea Travel Guide PDF | Sign up to the mailing list | About Koryo Tours