Introduction
Location
Exterior
Interior
Visiting & Tips
Introduction
The Songdowon Hotel built in the 1970's is a basic hotel located in Wonsan.
---
Location
The hotel is located in the seaside city of Wonsan on Korea's east coast.
In the city, Songdowon Hotel is located by the seaside with rooms affording views of Wonsan harbour or the city and its surrounding hills.
It is located next door to the Dongmyong Hotel near Jandok Islet & Pier, and across the road from the Wonsan Seafood Restaurant and Kangwon Province Art Gallery.
---
Exterior
As it is a basic hotel, it is a simple building with eleven floors finished in a classic retro North Korean combination of pastel green and white.
All rooms of the hotel have their own balconies.
Outside of the hotel is the car park area which you cannot leave, as with any other hotel in North Korea.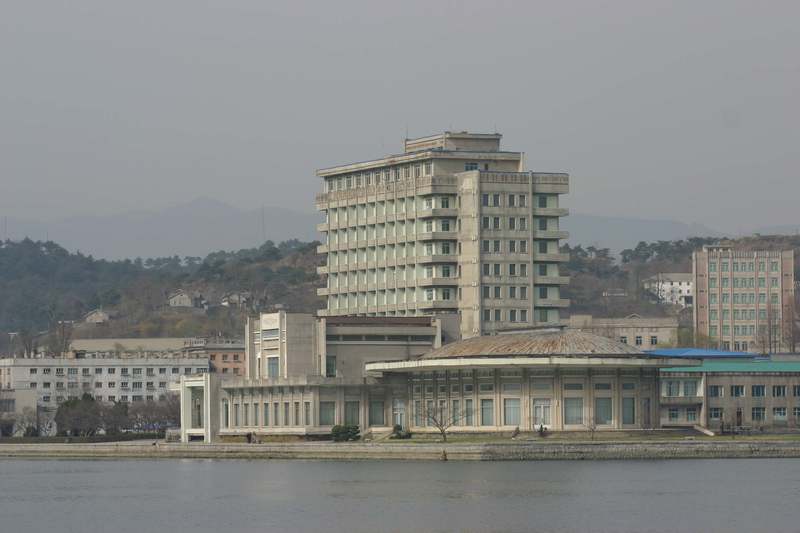 ---
Interior
The retro style of the hotel continues on the inside with the hotel not seeing any renovations or updates since it was originally built so it is a bit tired in many places.
Rooms are comfortable and have two beds, television, heated floors, bathroom and balcony.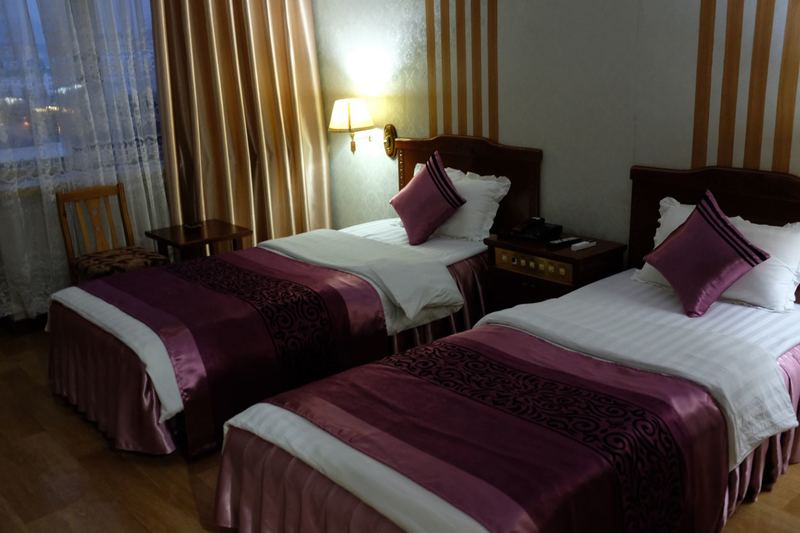 The hotel's restaurant where dinner and breakfast is served is located on the second floor and famous for its unique hot stone BBQ where you will cook you meats on a searing hot stone.
The hotel is equipped with the following facilities;
Bar
Snack & drink shop
Bookshop
Massage
Billiards room
Table tennis
Sauna
Karaoke room
Outdoor BBQ
Hot water is limited here, your local guides will confirm times it will be available on the spot.
The hotel is equipped with two elevators, but they aren't always in operation at the same time, are slow and have a strange habit of not always opening their doors level with the floor.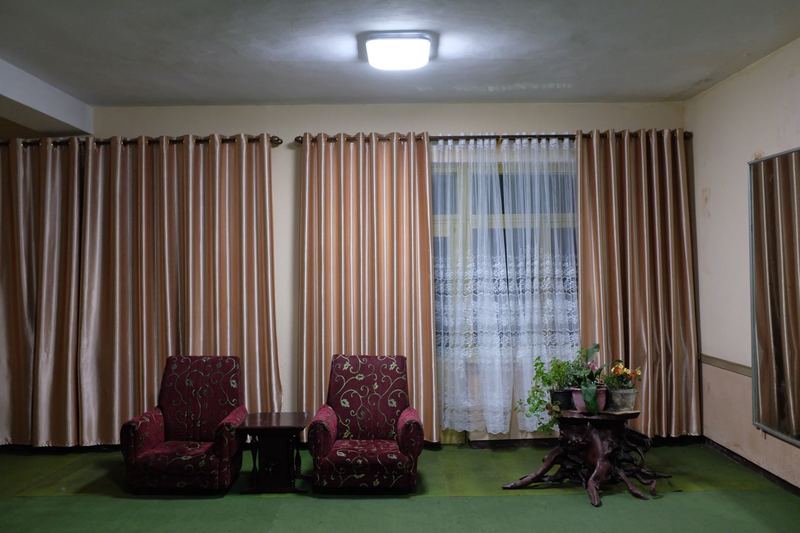 ---
Visiting & Tips
As mentioned the lifts don't always stop level with the floor so do be careful getting on and off – if this is uncomfortable for you then best to stick with the staircase.

The hotel's restaurant is located on the second floor down a long hallway – do pay attention to your guide's directions here otherwise you may end up wandering around the hotel for some time.

The hotel has a musty old bar that they may let you drink in, but many people find themselves drinking in the bar in the lobby which is also ok.

The hotel's bookshop is large and has many long out of date books, magazines and pamphlets in stock as not many tourists stay here. It is worth at least five minutes of your time – don't be surprised if you find something of interest from over 30 years ago!

The exterior of the hotel is old and the balcony doors & windows in rooms can be difficult to open, so do be careful with opening and closing them.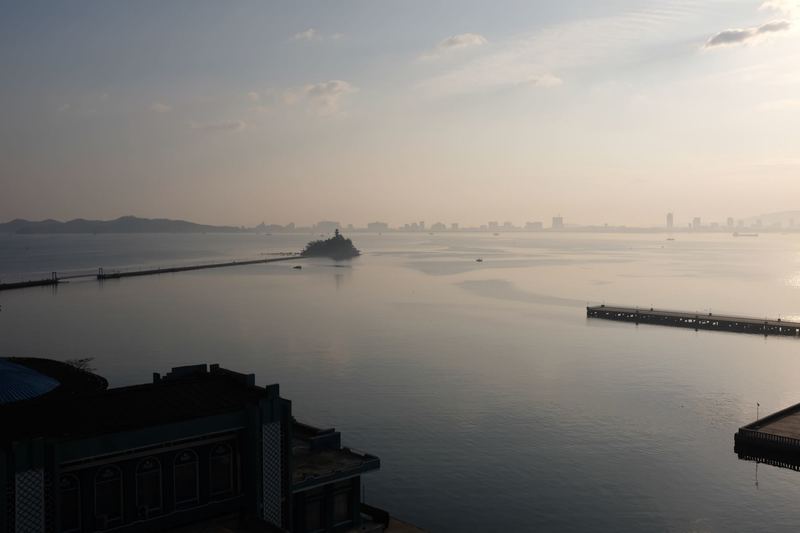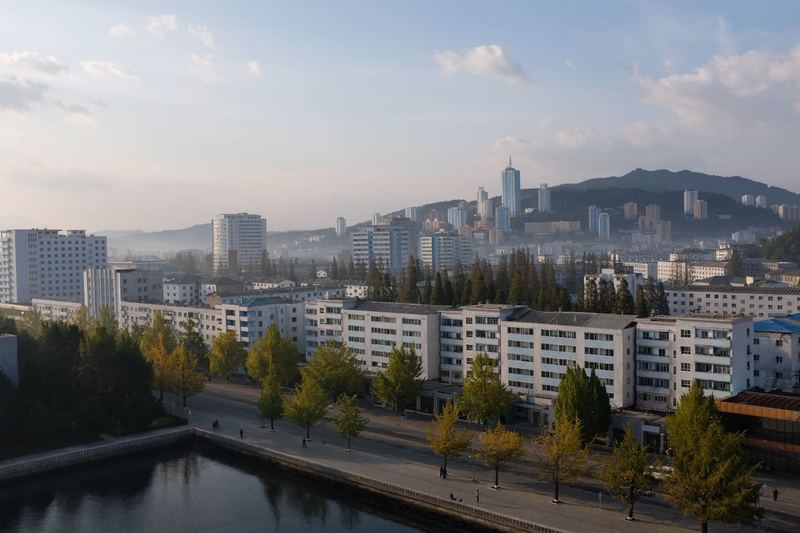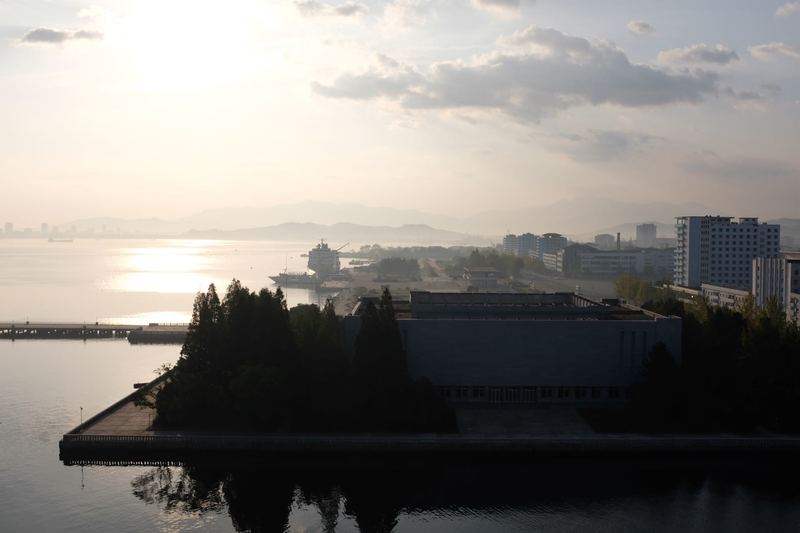 ---
---
Interested in a tour to North Korea?


Travel to

North Korea

with the only
North Korea travel experts, Koryo Tours
North Korea Travel Guide PDF | Sign up to the mailing list | About Koryo Tours