Jangdok Island & Lighthouse,
Wonsan Pier
Introduction
Location
Jangdok Island & Lighthouse
Visiting Tips
Introduction
Jangdok Island & Lighthouse on Wonsan Pier (장덕도등대/長德島燈臺) is a thin, rocky pier located in Wonsan on North Korea's East Coast.
It was established in 1919 by the Japanese to help guide ships into Wonsan Harbor.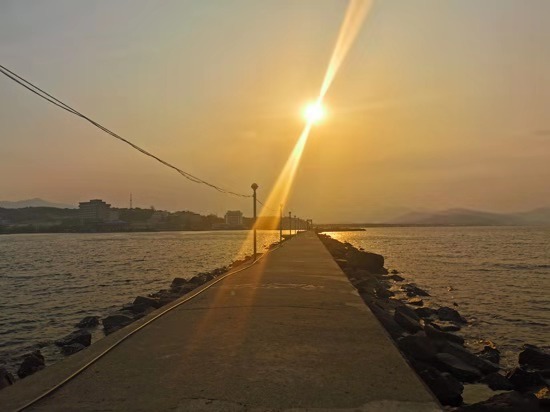 ---
Location
Jangdok Island & Lighthouse is located on a small rocky island in Yonghung Bay.
It is about a 15-minute walk from Wonsan city centre.
Depending on the hotel you're staying in, it is just a short walk away.
From the Tongmyong Hotel, it is approx. 10 minutes walk away to the start of the Wonsan Pier.
From here, it is another 10 minutes walk down the pier to the lighthouse.
---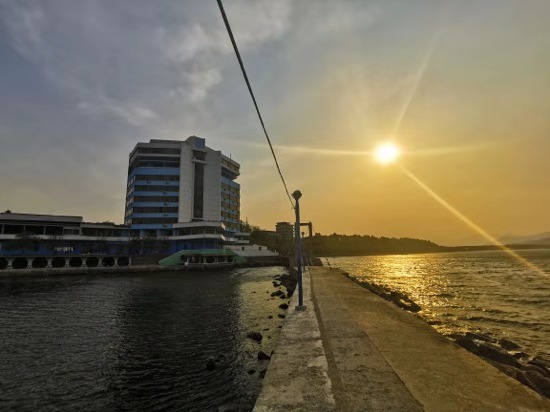 ---
Jangdok Island & Lighthouse
Walking along the causeway to Jangdok Island & Lighthouse will take about 15 minutes to complete the walk one way.
However, it is best done at a leisurely pace and you can stop along the way to have a look at all of the stalls and small BBQ areas selling seafood.
At the end of the pier is the lighthouse. You can have a look around here, but cannot go into the lighthouse itself.
Here is a common picnic and BBQ area for the local North Koreans so you can expect to see many people here - especially in the summertime, of a weekend, or on a public holiday.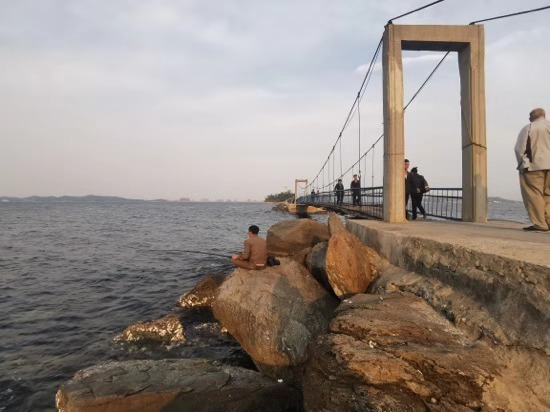 ---
Visiting Tips
The entrance to the Jangdok Island & Lighthouse on Wonsan Pier is guarded and you need to buy a ticket to enter.

Here, you can take pictures of the locals enjoying their free time on the pier. It is important that you respect them if they do not want their photos taken.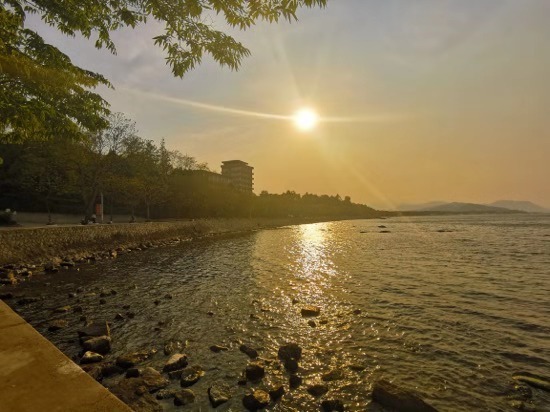 ---
---
Interested in a tour to North Korea?


Travel to

North Korea

with the only
North Korea travel experts, Koryo Tours
North Korea Travel Guide PDF | Sign up to the mailing list | About Koryo Tours