Wonsan Seafood Restaurant
Introduction
Location
Visiting
Cost
Tips
Anecdote
Introduction
This is one of the few restaurants in Wonsan that tourists can go to, with this restaurant specialising in seafood.
It features on all itineraries that visit the east coast of Korea.
---
Location
It is located in the seaside city of Wonsan on the east coast of Korea.

The restaurant is on the main road that runs along the sea shore and is just a short walk from both the Songdowon Hotel and Tongmyong Hotel.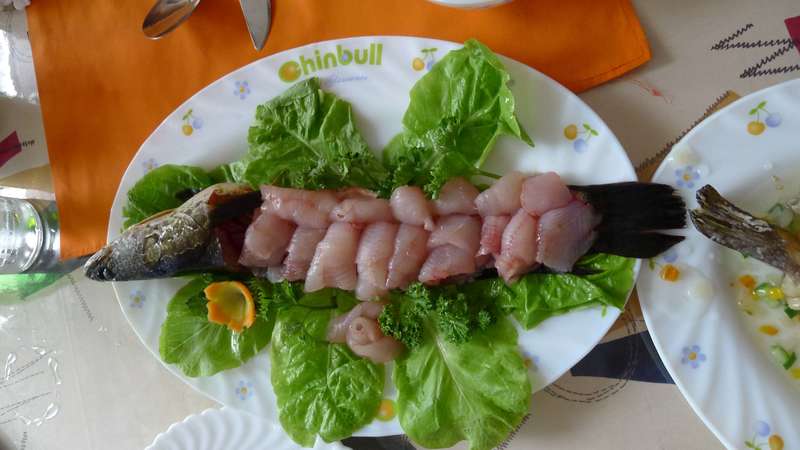 ---
Visiting
It's a small restaurant, but has excellent staff and most importantly, excellent food!

Meals are served in the typical Korean way of multiple dishes for sharing amongst the table, and here they generally serve rice and soup at the end as the last dish.

Specialising in seafood means meals here include a variety of fresh seafood caught in waters of the Korean seas.

Expect to see fresh crab, scallops, mackerel, squid and other delicacies of the sea served here all cooked to perfection to suit the particular seafood.

Meals do also include non-seafood options for those that aren't so keen on it which is typical local Korean fare - a stand out though is that they serve fries here which are some of the best fries you'll find in North Korea. A rare opportunity to try a Korean take on fish and chips!

Most people will be seated in the main area of the restaurant, but smaller groups can also be seated in one of the private dining rooms available.
---
Cost
Meals here are included in your tour fee.

If you are keen to order more food though or order from the menu, this can be done at an additional cost paid for on the spot.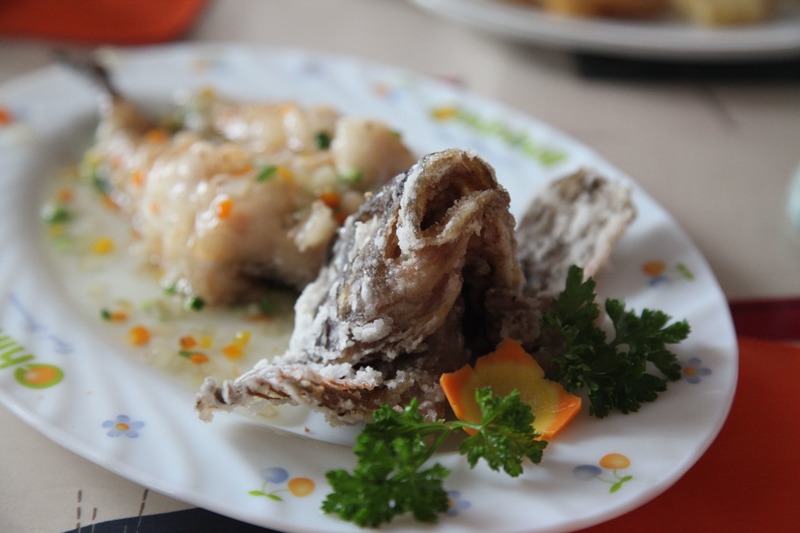 ---
Tips
Toilets are located on the right as soon as you enter the restaurant.

The restaurant has a small shop selling various goods from drinks or snacks, through to general souvenirs and even cosmetics.

The peculiar tasting tea they serve here is a local Korean speciality called 'Ssug Cha' which has a piney, slightly sweet taste to it – you can find it at Kwangbok Supermarket if you wish to take some home.

The soup they usually serve at the end of the meal is a classic Korean bean paste soup – it's a dish that is good for your insides, especially if you've been unwell or had too much to drink the night before.

If you are heading to the hotel after eating here don't hesitate to ask of you can walk there with your guides as the restaurant is close to them.
---
Anecdote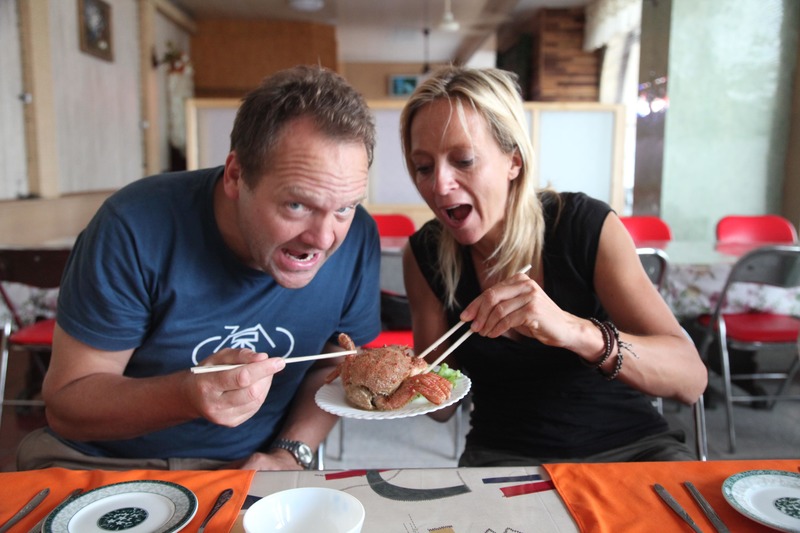 ---
---
Interested in a tour to North Korea?


Travel to

North Korea

with the only
North Korea travel experts, Koryo Tours
North Korea Travel Guide PDF | Sign up to the mailing list | About Koryo Tours