North Korea Homestay
Chilbosan
Introduction
Location
Exterior
Interior
Visiting Tips
Introduction
The North Korea Homestay Village in the Chilbosan/Mt. Chilbo area of North Korea is truly one of a kind.
This is the only place you stay stay in a North Korean Homestay and enjoy local North Korean life with the North Korean families who live there.
Chilbo, Chilbosan, or Mt. Chilbo, is located in North Korea's North East. It is rarely visited by foreigners, but is famed for its stunning landscapes and fresh air.
As well as the famous pine mushrooms!
Kim Jong Il visited here in 2006 and stayed in one of the cottages. He stayed in No.16.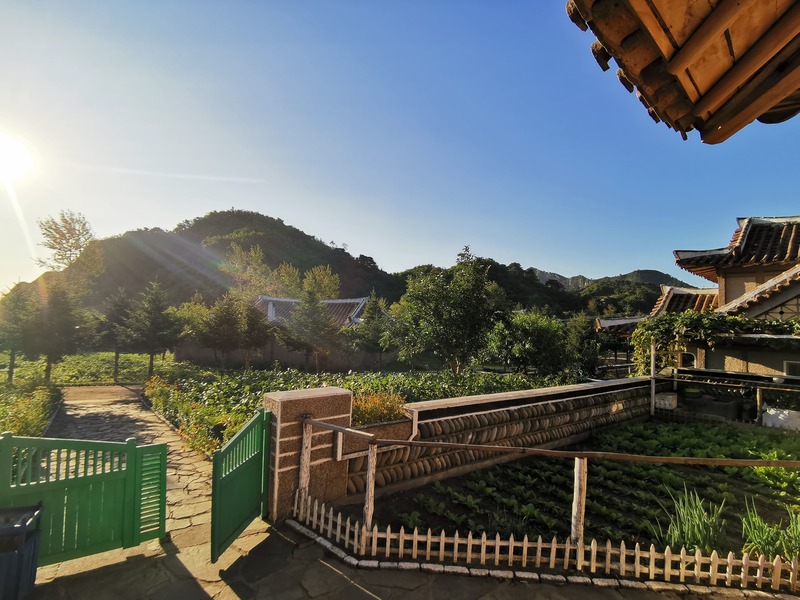 ---
Location
The North Korea Homestay Village is located in the Chilbo area of North East North Korea.
The homestay itself is located right next to the sea. In fact, it is just a 2 minute walk to the beach, and a 5 minute walk to walk down to an area you can swim!
You can access the North Korean Homestay Village by car. You will pass by stunning landscapes next to the sea, before going through a small village and finally arriving at the North Korea Homestay Village.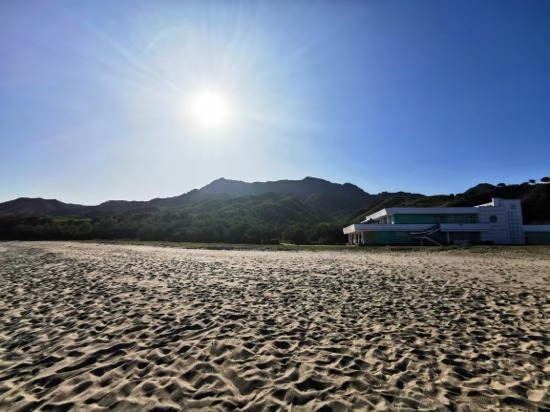 ---
Exterior
The North Korean Homestay is a large area with 20 different houses.
When you first drive in, you will arrive in the middle of the homestay village. To the left and to the right are where the houses are situated.
You may have to walk a few minutes to get to your house!
The houses are lined up on paths but it isn't difficult to get lost if it's your first time. Although you won't get too far, don't worry.
On-site, there is also a restaurant located in the centre, as well as a small shop selling books and souvenirs, and a local shop selling drinks and snacks.
You're probably likely to run into a few of the families dogs outside too!
The families that live here are real North Korean families, and go about their daily lives there even when you're not there!
Since there is a large outisde area, there is plenty of room to take part in various activities. This includes;
Korean wrestling
Swimming
Beach BBQ
Hang out with your North Korean family, help them with chores, play with the children, help with cleaning.. etc!
Enjoy a traditional breakfast of North Korean food cooked by your family!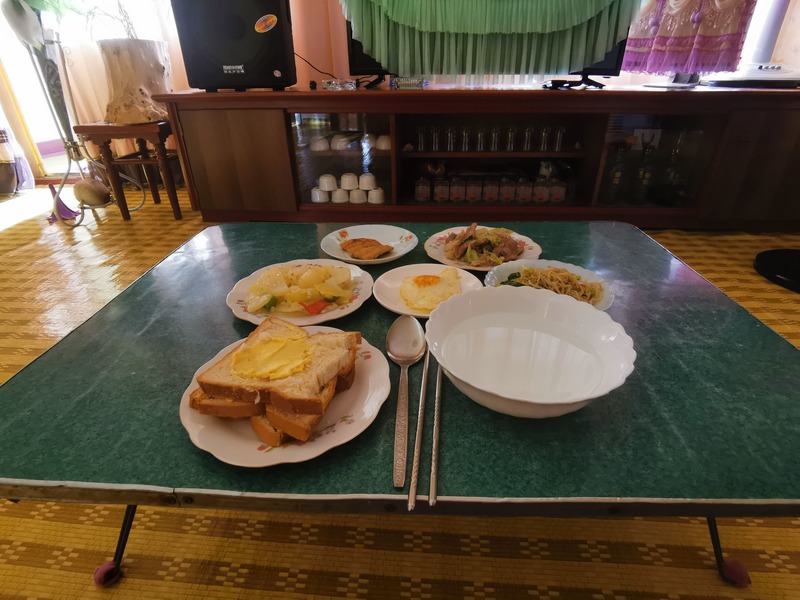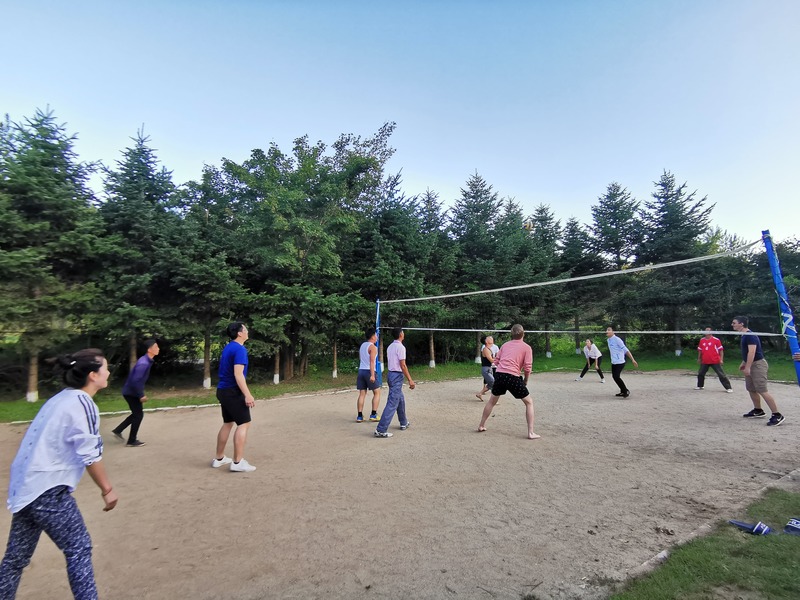 ---
Interior
Each house is two-storey with a kitchen, living room, and your own bedroom.
The bedrooms are basic and traditional. You sleep on a traditional tatami mat floor on a thin mat. The floor is heated.
If you need a western bed, this can also be provided as some of the houses are equipped with one.
All houses come with electricity and running water. Although, there is no hot water.
There is also a TV and fan in every house.
The rooms are basic but have everything that you would need. And, if you're lucky, they come with a killer view of the sea - great for watching the sunrise and sunset.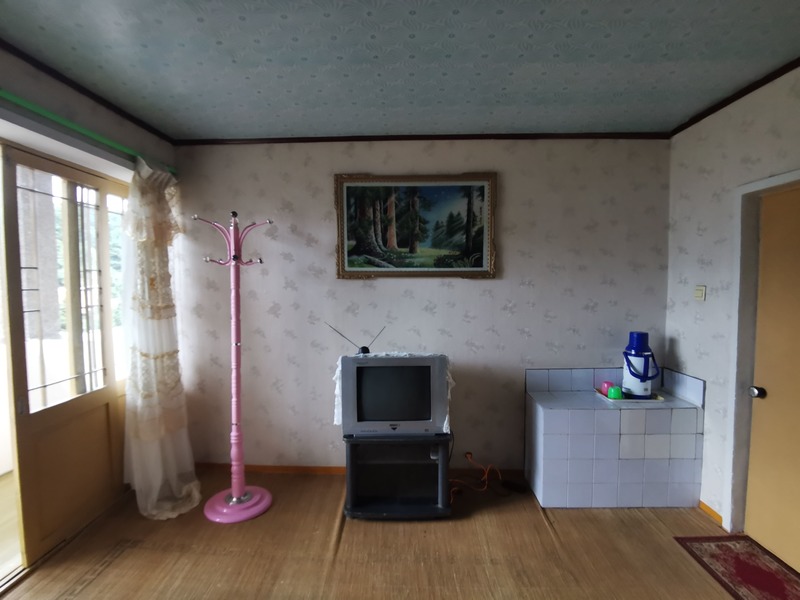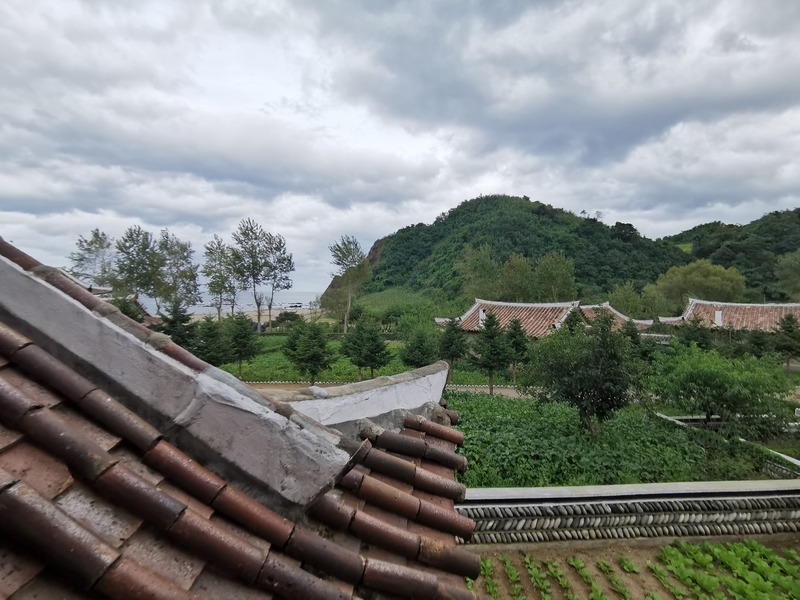 ---
Visiting Tips
You will be staying with a North Korean family. It is best to brush up on your ettiquete on staying with a Korean family.

Bringing gifts for your family is always a good ice-breaker.

Get some Korean phrases down to use with your family.

It may seem nerve-wracking at first, but spend some time getting to know your North Korean family. They're very accommodating and are happy to have you!
---
---
Interested in a tour to North Korea?


Travel to

North Korea

with the only
North Korea travel experts, Koryo Tours
North Korea Travel Guide PDF | Sign up to the mailing list | About Koryo Tours