Volleyball with North Koreans
Introduction
Location
Volleyball in North Korea
Tips
Introduction
In the Chilbosan region, located in the North East of North Korea, you can have the opportunity to take part in volleyball games with the local North Korean volleyball team.
Just one of the many activities you can do in the North Korean homestay in Mt. Chilbo!
You will play against the local team in this region in Chilbosan/Mt. Chilbo.
You and the rest of your group can take part, as well as your North Korean guides!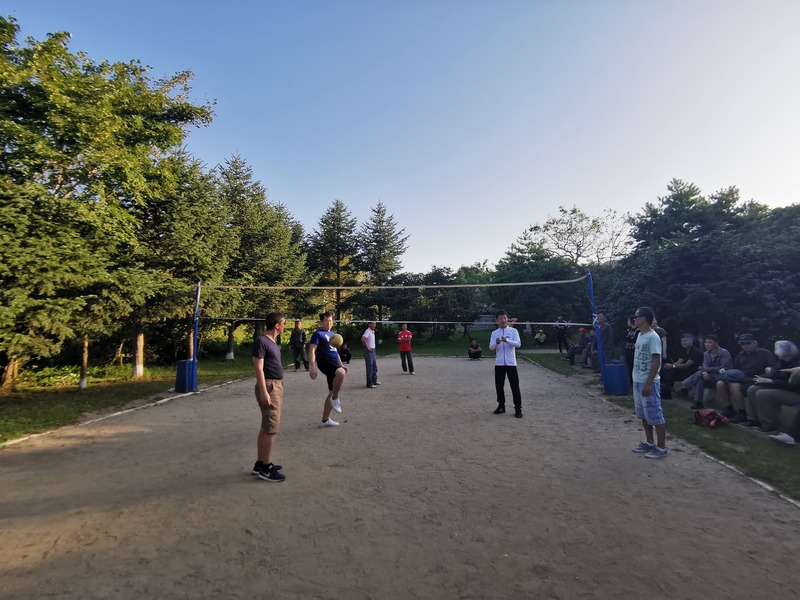 ---
Location
You can take part in a volleyball game with North Koreans at the homestay.
The volleyball court is located inside the homestay area.
The volleyball court is right on the left as you enter the North Korean homestay.
It is next to the parking lot.
---
Volleyball in North Korea
Volleyball is the most popular sport in North Korea.
Almost every workgroup or student group will have a volleyball team.
Some workgroups even have their own volleyball court on-site to enjoy during their lunch break or after work!
---
Tips
North Koreans are very good at volleyball. Don't underestimate them!

It is a good idea to warm up and down before any exercise.

It is good practice to shake the hands of your opponents after every match - regardless of if you win or lose!

This is usually extra cost.
---
---
Interested in a tour to North Korea?


Travel to

North Korea

with the only
North Korea travel experts, Koryo Tours
North Korea Travel Guide PDF | Sign up to the mailing list | About Koryo Tours