Liberation Tower
Introduction
Location
Further Information
Liberation Tower: Introduction
The Liberation Tower monument was erected on the first anniversary of Korea's liberation in 1946 (some sources claim 1947).
Liberation Tower is a monument on Pyongyang's stunning Moran Hill.
It commemorates the Soviet efforts and fallen soldiers in contributing to the liberation of Korea from Japanese colonial rule.
The monument also stands as a memento for the everlasting friendship between North Korea and USSR.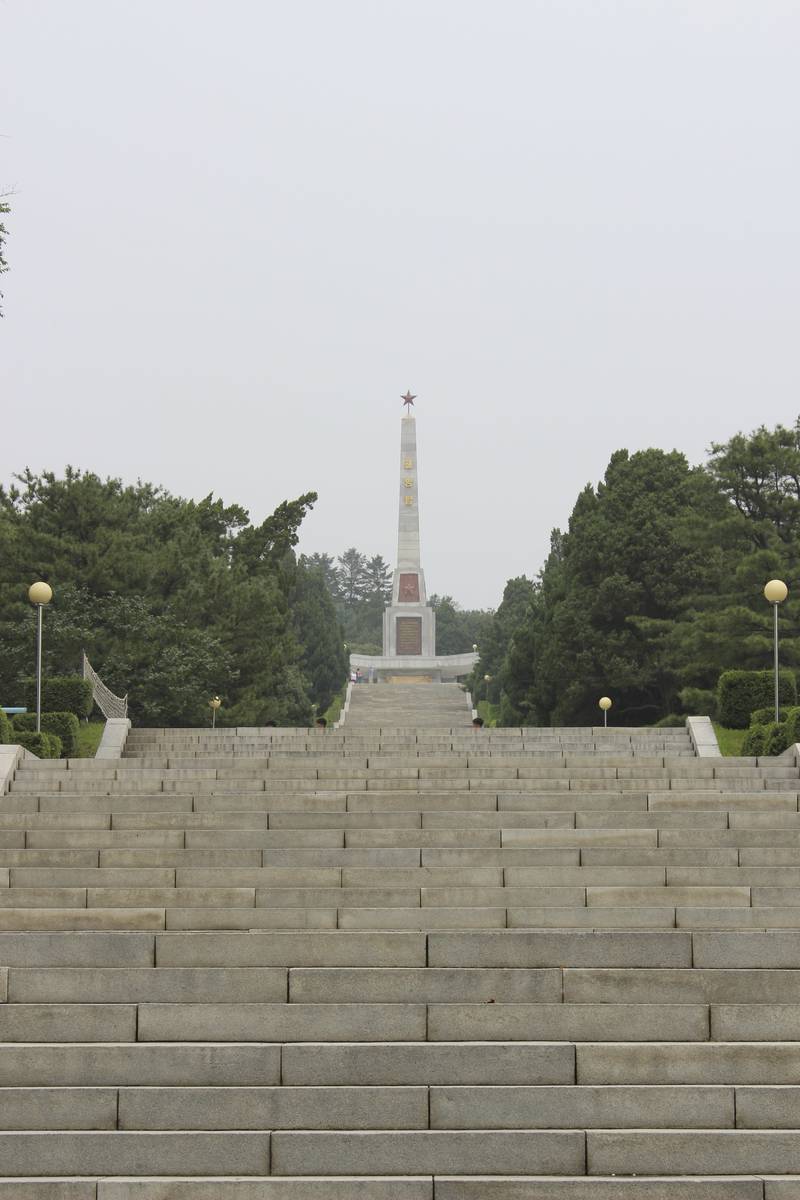 ---
Liberation Tower: Location
Liberation Tower is in Moranbong District of Pyongyang.
It sits on the southern tip of Moran Hill on top of a 300 meter long and 8-metre wide flight of stairs.
Liberation Tower monument can be easily reached from the parking lot next to Tongil Station on the Chollima Line of Pyongyang Metro, near Kaeson Youth Park and the Open-Air Theatre.
---
Liberation Tower: Further Information
The official name in Korean is as simple as in everyday use: Haebangtap (해방탑; lit. Liberation Tower).
The tower is 30 meters high and made of 815 tons of granite to symbolize the date of liberation 8.15 (i.e. August 15th).
Liberation Tower is composed of a platform, a three-storey tower body, and a red star on the top.
The whole area around the tower is 128,000 square metres (big enough for a volleyball match).
It was renovated for the 40th anniversary of Korea's liberation in 1985 when the monument was enlarged, although the design itself remained as the original.
It was renovated once again in 2019.
The Russian Embassy in Pyongyang lay wrath and flowers at Liberation Tower during Russian national holidays.
Pyongyang is not the only place in North Korea with liberation monuments.
They can be found at five other cities, the most significant one is in Chongjin at Komalsan Revolutionary site with a stunning view of Chongjin Harbor.
There are also numerous Soviet military cemeteries throughout the country, including Wonsan, Hamhung, and Rajin.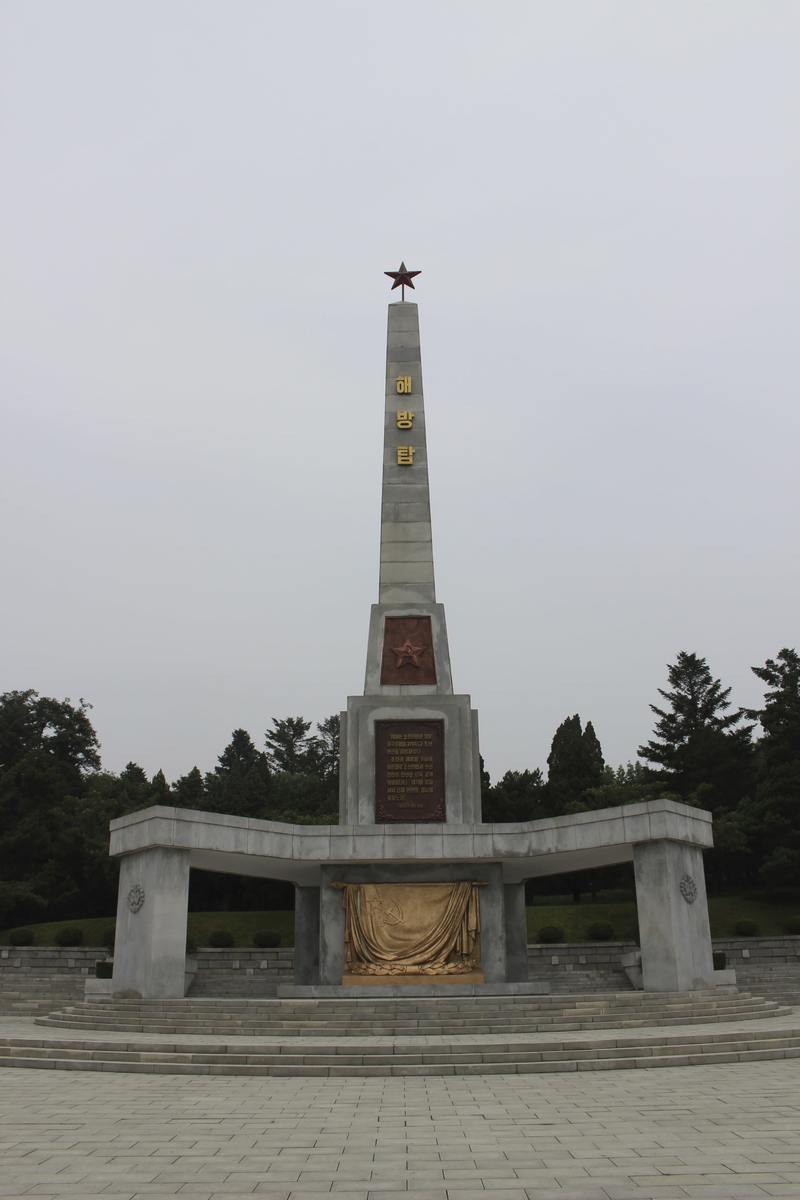 ---
---
Interested in a tour to North Korea?


Travel to

North Korea

with the only
North Korea travel experts, Koryo Tours
North Korea Travel Guide PDF | Sign up to the mailing list | About Koryo Tours