See the highlights of China's most fascinating small city - where the Great Wall meets North Korea, the 'broken bridge' (bombed by the US Air Force to slow the Chinese advance in the war), a boat trip along the Yalu river between PRC and DPRK, some great food, and lively nightlife too. A perfect addition to any DPRK tour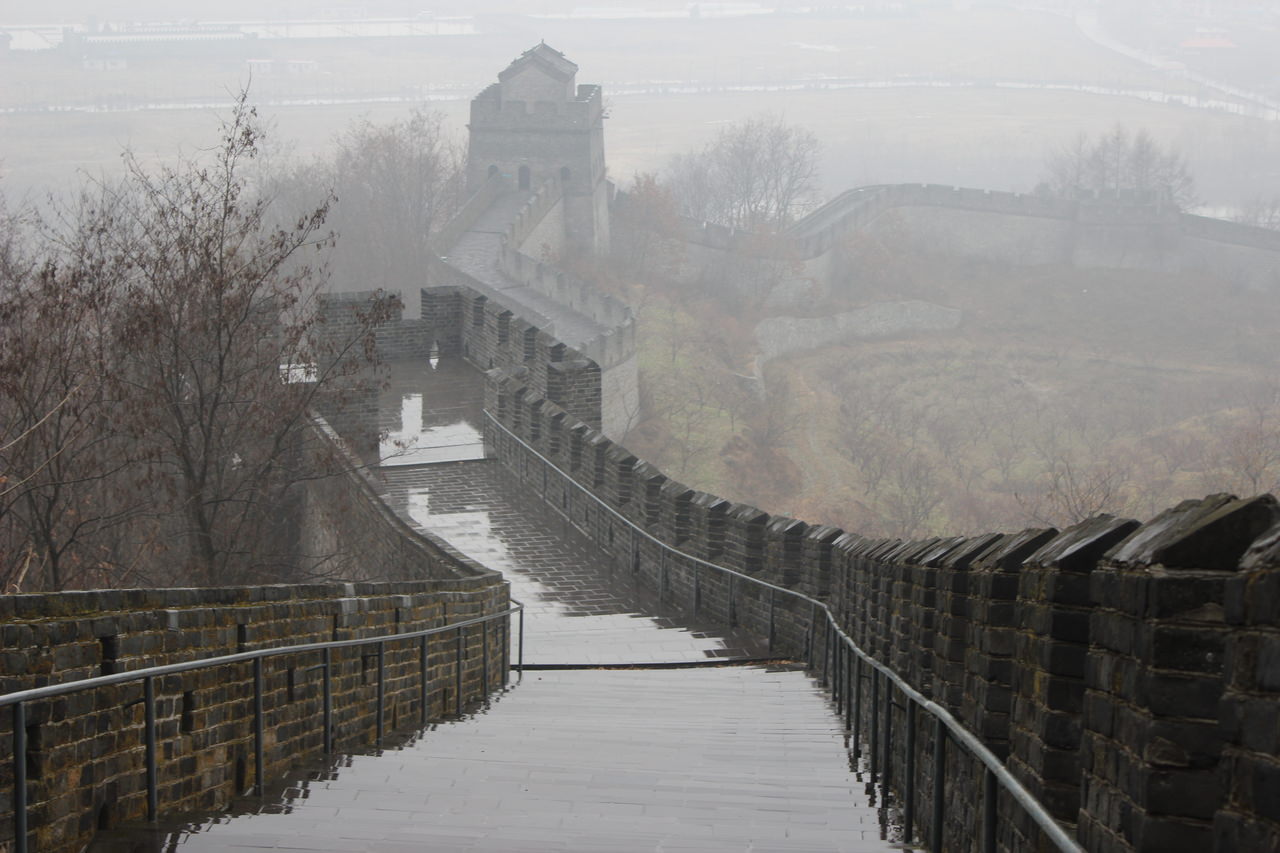 Itinerary
The Great Wall of China
Border Boat Trip
Broken Bridge
Get up close to the DPRK border!
Day 1.
After leaving Pyongyang on the 10:10 train and enjoying the ride through rural DPRK you cross the bridge into China passing customs from both countries. Disembark and meet the local guide in Dandong. The extension begins!
Have a delicious dinner of local specialties before a night of freedom to try out some local nightlife or simply relax
Day 2.
First stop is the eastern edge of China's famous Great wall, located at a place called Tiger Mountain. The wall terminates atop a hill overlooking a North Korean island, just a metre from the Chinese side of the narrow river, don't step across it though!
Boat Trip on the Yalu River – to get a peek into the border city of Sinuiju. The river itself is the border between the two countries so this ship swings very close to the DPRK shore, close enough to exchange greetings and waves with locals on the other side

Broken Bridge – the iconic attraction of Dandong is a bridge that leads across the river – to nowhere. It was bombed in 1951 by the US Air Force and never repaired. A viewing platform halfway across terminates this cul-de-sac as well as being a great place for photos
Next you'll have some free time to wander Dandong before meeting up beneath the deep red Chairman Mao statue (no need to bow here!) to board the train to Beijing at 18:30 after a full and amazing day!
Prices
There are several options available. If you wish to make the tour alone or with a group of friends this can be done at the following prices:
Group tours - leaving DPRK by train
EUR 180 per person
Group tours - leaving DPRK by plane to Shenyang (includes transfer from Shenyang airport to Dandong by private road transportation, approx 3.5 hour drive)
EUR 340 per person
Single Room Supplement
EUR 40 x 1 night
Tips
If you are travelling to Dandong during the Chinese May Holiday or the Chinese October Holiday then there will be an additional charge of EUR 25 per person.
For the Dandong extension independent tour prices please click here.
The tour fee includes
Attractions
Guides
Transport
Meals
Twin Room Accommodation at Sunny Resort Hotel (3*)