North Korean Awards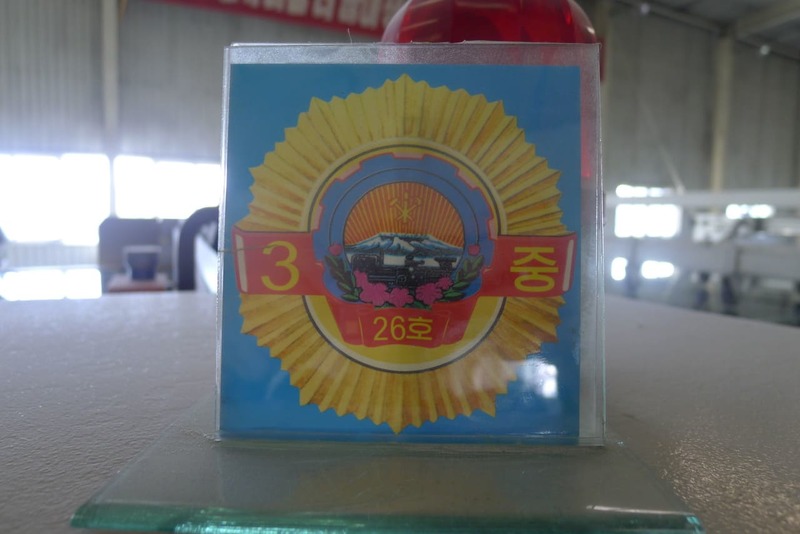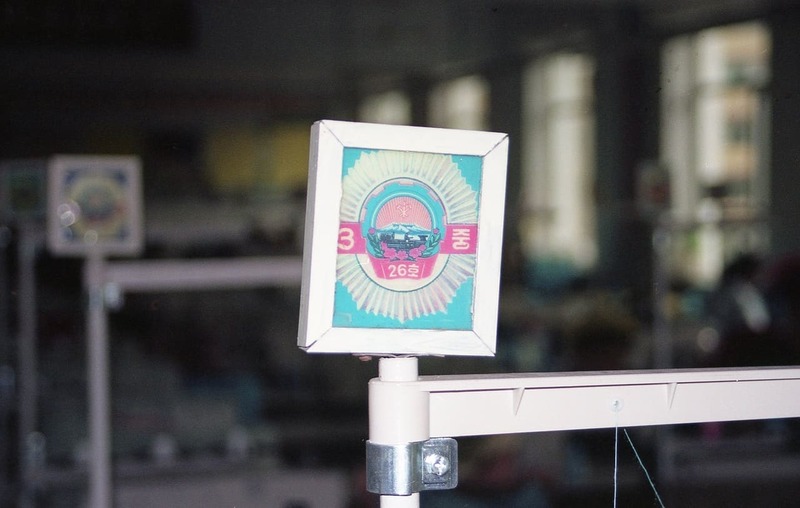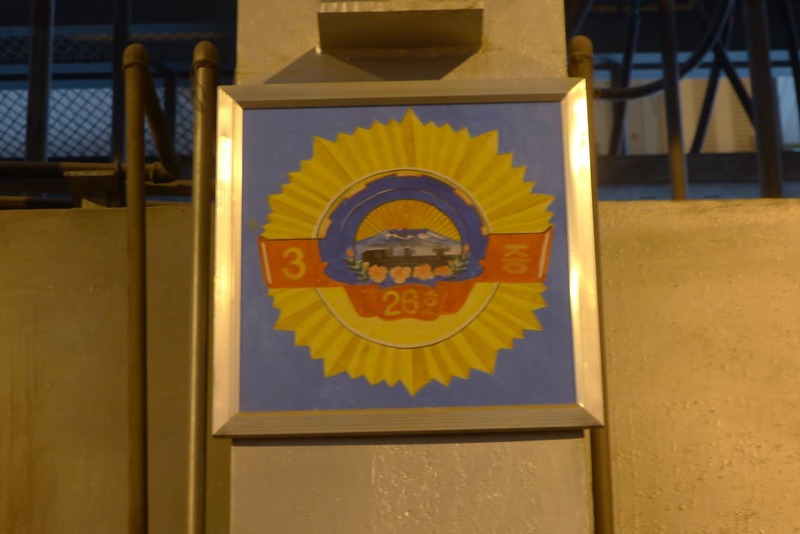 In April 1961 during practical sessions at the Pyongyang Textile Factory as part of Kim Il Sung University course, the leader Kim Jong Il pointed out problems within the management and repair of the 26th lathe. At the time, he stated that every worker should be fully responsible in keeping the machines well-managed and well-maintained.
This paved the way for a nationwide movement to 'model oneself after the 26th lathe'.
Today, 'No. 26 Model Lathe Factory' award, and 'Double ( or even Triple) No. 26 Model Lathe Factory' awards are given to factories, workplaces and work teams that are recognized for their contributions to vitalizing the production. Even individual pieces of equipment can receive awards for years of service or good performance.
"An Chun Kil Working Group" at Pyongyang's textile machinery factory, which was the origin of the movement, was awarded with the 'Kim Il Sung Medal'.
Spotted: Inside the Yanggakdo Hotel, Pyongyang.