We recently returned from our annual November Autumn tour and came back with a few products made in North Korea to try at the office.
Amongst the many products made in North Korea we brought back, including a selection of North Korean fizzy drinks, we couldn't wait to try this interesting packaged North Korean chocolate.
---
Made in North Korea: North Korean Chocolate
Name
"Chocolate"
This product decided on the not-so-inventive name of "Chocolate" to market itself.
At least you know what you're getting!
(Or so you might think!
Read more below).
Background
This North Korean chocolate was made in a factory in Pyongyang, North Korea.
We bought it in the local North Korean supermarket, Kwangbok Supermarket & Department Store.
The most surprising (and disappointing) thing about this box of chocolates made in North Korea is the misleading packaging.
Despite the clear name stating the contents ("Chocolate"), the images on the box do not do it justice for what's inside.
Looking forward to some good milk/dark chocolate, we were very surprised to open a packet and find white chocolate. We thought this may be a package full of assorted types of chocolate, and so opened a few more desperately in search for some milk/dark chocolate. Unfortunately, it is indeed just a box of white chocolate. From the package, this is indeed very misleading!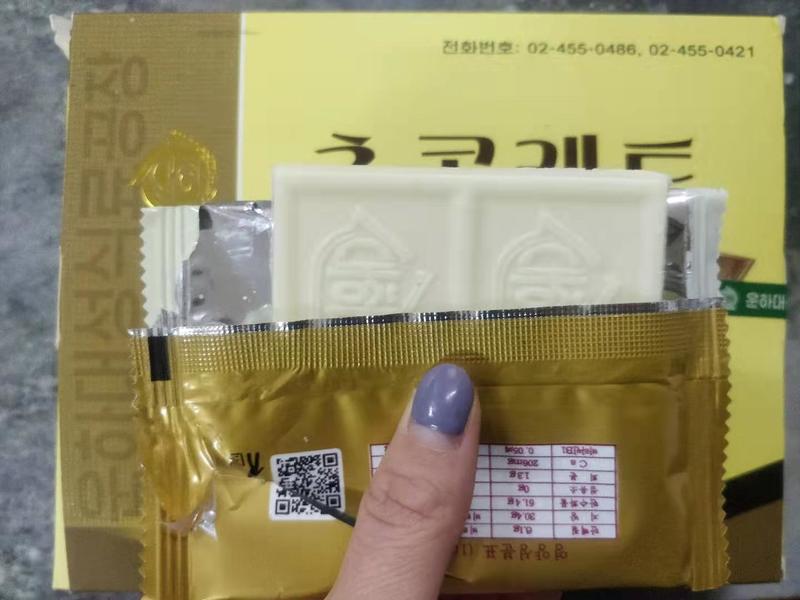 Rating
We took this product made in North Korea back to our office in Beijing and had a taste test with Koryo Tours staff.
"Tastes like Milky Bar mixed with soap"

"Tastes like gone off milk"

"It's... tolerable."
It's safe to say that the Koryo Tours staff were not as impressed by this chocolate as by some of the other products made in North Korea we've tried.
But, it does taste better than the popular Ginseng Chocolate or some of the other chocolate products made in North Korea you can buy.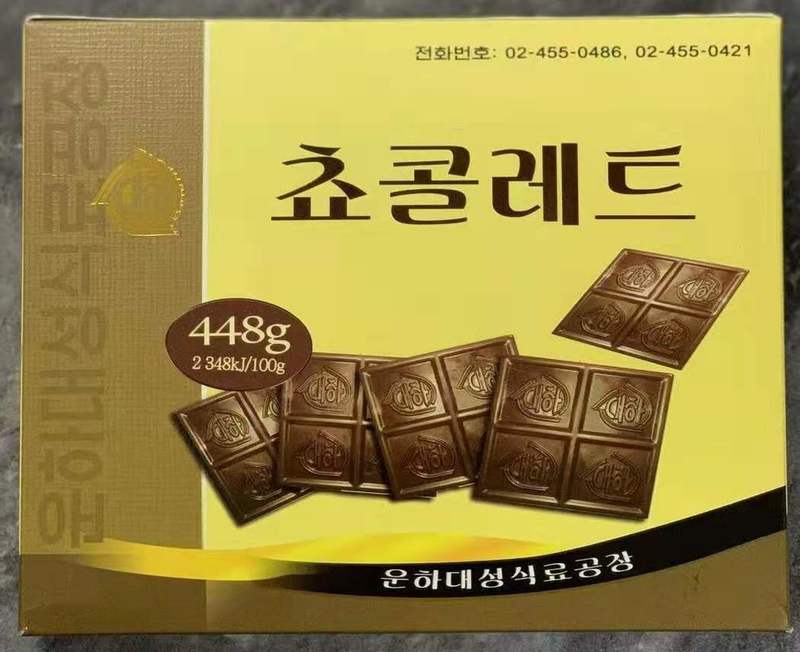 ---