North Korean Food
6 Great Vegetables of North Korea
The best in North Korean food? Probably not.
But nevertheless, let's take a look at some of the most important and notable regional vegetables of North Korea.
---
1. North Korean Food: Pyongyang Thick-Headed Spring Cabbage
Cabbage is a vital staple in Korean cuisine, being the base of most varieties of kimchi, but there are several different kinds of cabbage grown in the DPRK, from Samsok Cabbage which is used for winter kimchi in the flatter parts of the country, to Mahuu Cabbage which grows at altitudes up to 1400m. Pyongyang Cabbage though is considered to have a better yield than any other, and can be harvested earlier.

Innovated at the Rihyon Cooperative Farm under the watchful eye of Kim Il Sung this is a somewhat new invention, the story goes that the Great Leader suggested to scientists that a new kind of spring cabbage featuring a thick head should be innovated, and thus they obeyed!
If you visit Pyongyang, you will have a chance to try some of the Pyongyang Thick-Headed Spring Cabbage!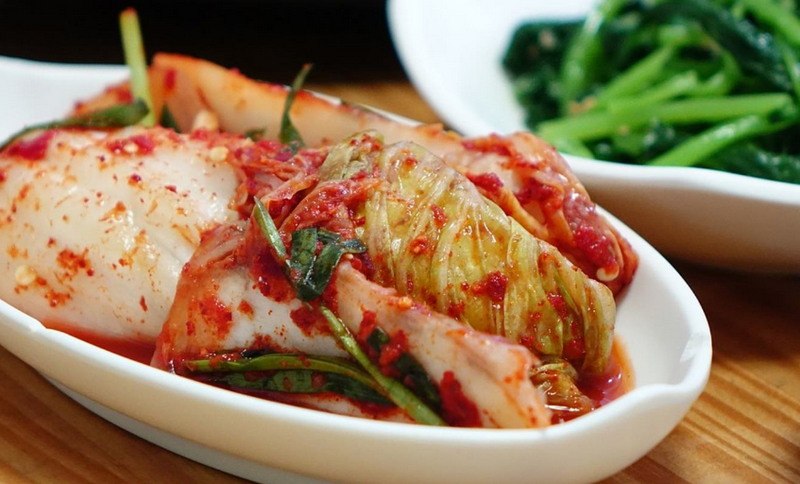 ---
2. North Korean Food: Kaesong Spring Radish
Another of the staple vegetables of Korea, radishes are grown nationwide but the Kaesong variety is known to be a fast-grower which is planted in spring and ready for harvesting between June and August.
Used mostly in the production of kimchi Kaesong radish is also commonly found in soup stock and also as an edible vegetable of its own right.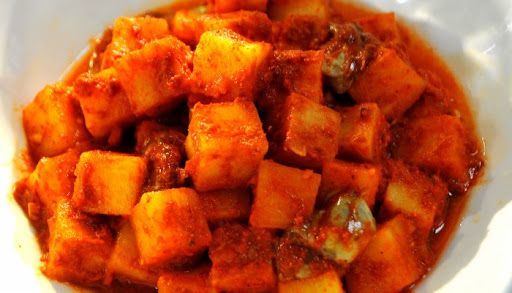 ---
3. North Korean Food: Pukchong Soft Onion
Our source for much of the information in this food list came up a little short on the Pukchong Soft Onion, other than it being native to Pukchong, and being a soft onion the only information we have is that it is made up of 1.5 percent protein. This Soft Onion may be famed, but the information remains scarce!

Pukchong is in South Hamgyong Province, so if you visit Hamhung with Koryo Tours more information can be sought out while there!
---
4. North Korean Food: Namju Red Pepper
Far away from the tourist trail (such as it is) in Chagang Province is the city of Kanggye, near here the hot and spicy Namju Red Pepper is grown. As Korean food is almost always enlivened by some kick from the addition of peppers this is an essential product to get hold of. Usually added to winter kimchi, the seeds of this pepper can be processed to make oil also.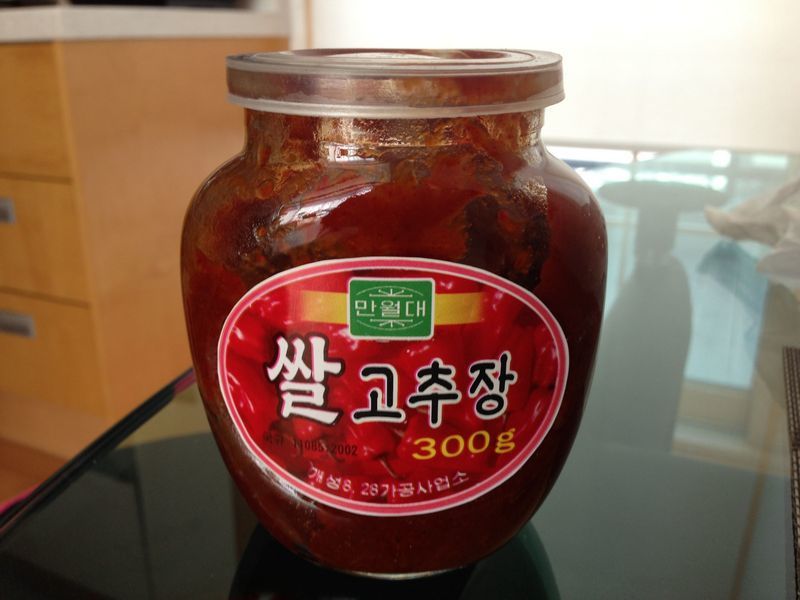 ---
5. North Korean Food: Sinchang Pine Mushroom
The mountains of South and North Hamgyong Provinces are known for their wild mushrooms, and none are so sought-after as the Pine Mushroom. Often exported to China when sanctions allow (at the time of writing this is not permitted) this nutritious and vitamin-laded product is believed to be a kind of night-time panacea for anything that may ail a man from time to time and when he is tired. So it sells well!

Our source also claims that these mushrooms are effective against rickets, which is always good to know!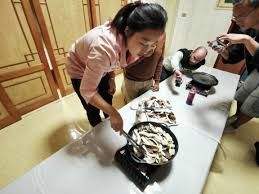 ---
6. North Korean Food: Nyongwon Aralia Shoots
Nyongwon is upriver from Pyongyang, along the Taedong River. Aralia (also known as 'Spikenard' which is a much cooler name) is a kind of deciduous tree or shrub. In North Korea these Aralia put out shoots which can be picked every April and May and are considered an aromatic and tasty edition to a salad.

Not only that, the root and bark from the tree can also be used. For herbal medicine (we are told it is helpful for schizophrenia, nervous breakdowns, ad hypertension – pretty big claims!) as well as a traditional medicinal treatment for diabetes.
So those are some of the regional stars of the North Korea vegetable scene. We're sure there is at least one in there that is new to you. Join Koryo Tours for an adventure in the world's most fascinating country and come try for yourself!
---
---