Yanggakdo Stadium
Introduction
Location
Architecture
Visiting
Anecdotes
Introduction
Built in 1989, Yanggakdo Stadium is Pyongyang's third-largest stadium (after the May Day Stadium and Kim Il Sung Stadium) and the only one with an actual grass pitch. The grass was donated specifically by Kim Jong Il.
It is used as a venue for football matches, usually local but occasionally international as well.

This is a modest-sized arena that benefits from being well-laid-out internally and of a more modest capacity than its giant fellow-stadiums in Pyongyang.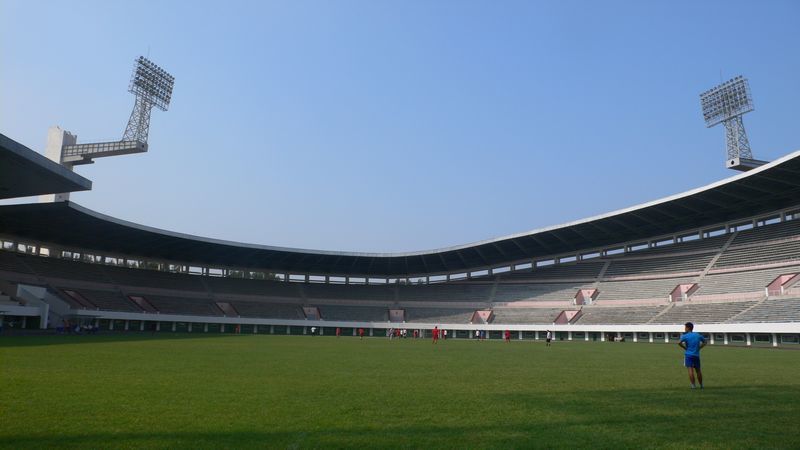 ---
Location
Yanggakdo Stadium takes its name from the island on which it sits; Yanggak Island.
Also on this island are the International Cinema House (home of the Pyongyang International Film Festival), and the Yanggakdo International Hotel.

Yanggak Island is in the Taedong River, running through central Pyongyang, and so is easily accessible from anywhere in the city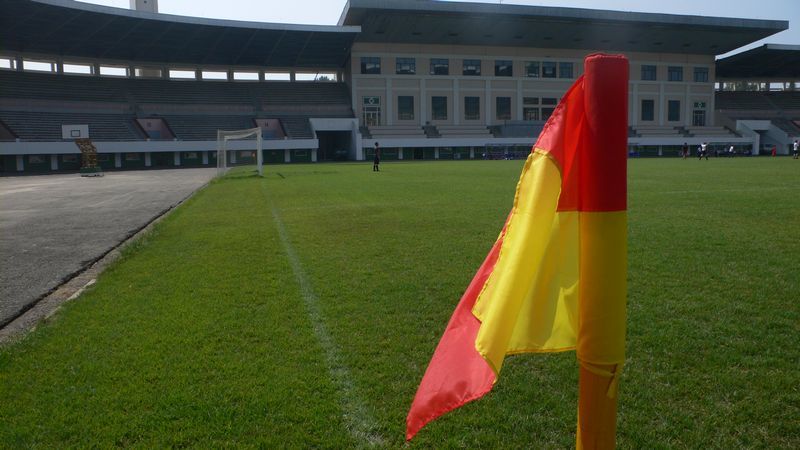 ---
Architecture
Yanggakdo Stadium has a seating capacity of around 30,000 and is slightly higher on the southern side of the stands than on the northern. It is a fairly standard stadium set-up, with changing rooms, offices, gym rooms and so on within the complex, perhaps the most distinctive feature is the floodlights which are on towers that are planted outside the stadium and lean over the roof, rather than being part of the stadium itself.

However, since spring 2020 a large-scale renovation has been going on at the Yanggakdo Stadium and it appears that these floodlight towers have been taken down. How it will look when the stadium re-opens is to be confirmed!

Internally a running track loops around the playing field, and outside the stadium, there are some basic tennis courts as well as football training pitches.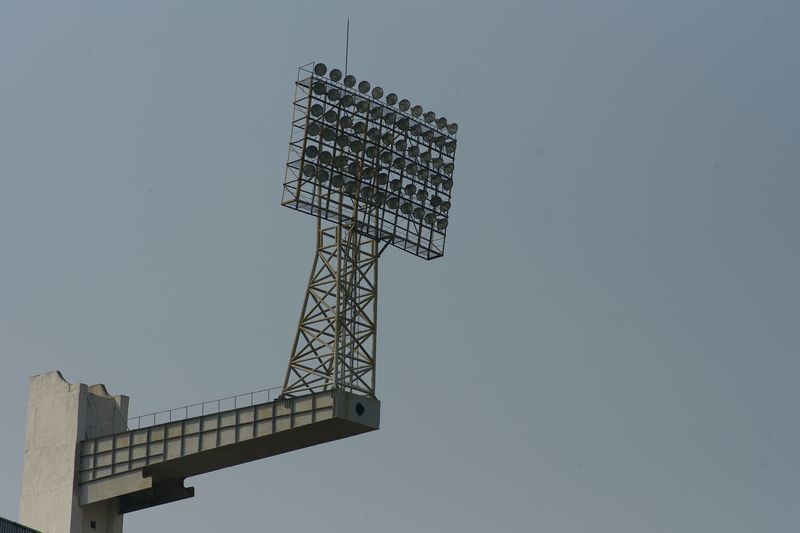 ---
Visiting
Most international and local football matches take place in Kim Il Sung Stadium, but sometimes there are matches in the Yanggakdo Stadium, in such cases, it is possible for tourists to attend, the cost of 20 EUR is usually charged.

It is possible to arrange a walk around the stadium ground, especially simple if you are staying at the Yanggakdo Hotel as it is just a 10-minute walk away, your guides can arrange this.

Around the outside of the stadium are some statues of sportspeople; footballers, runners, etc.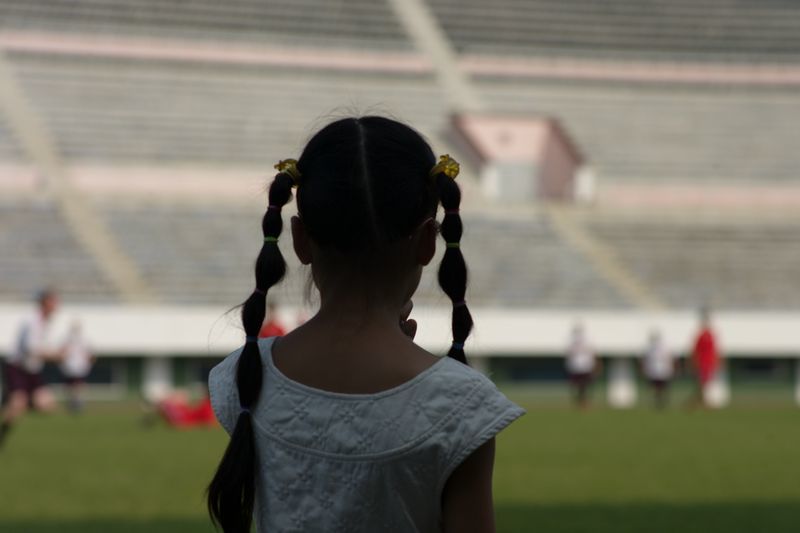 ---
Anecdotes
At various times Koryo Tours have been able to arrange for amateur teams from abroad to play against local opposition in the Yanggakdo Stadium. In both football and even ultimate frisbee!

In 2011 at the Yanggakdo Stadium the North Korean men's team defeated Japan in an Asian Cup qualifier (Koryo Tours staff started what may be the very first Mexican Wave in DPRK Football history at this match).
This intriguingly made the DPRK the Unofficial Football World Champions - a fictional title they held for 12 more games before losing it to Sweden. Aside from the heroics at the 1966 World Cup, this is the high watermark for North Korean men's football.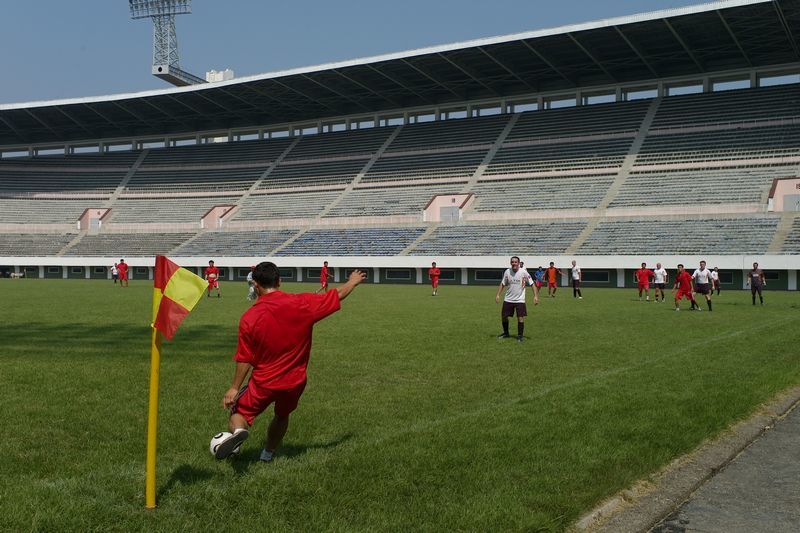 ---
---
Interested in a tour to North Korea?
Travel to
North Korea
with the only
North Korea travel experts, Koryo Tours
North Korea Travel Guide PDF | Sign up to the mailing list | About Koryo Tours