Tomb of King Wanggon
Introduction
Location
History
Visiting
Introduction
King Wangon was the founder of the Koryo Dynasty and lived from 877-943.
Known also as Taejo of Koryo (or Goryeo, if you insist on using South Korean Romanisation).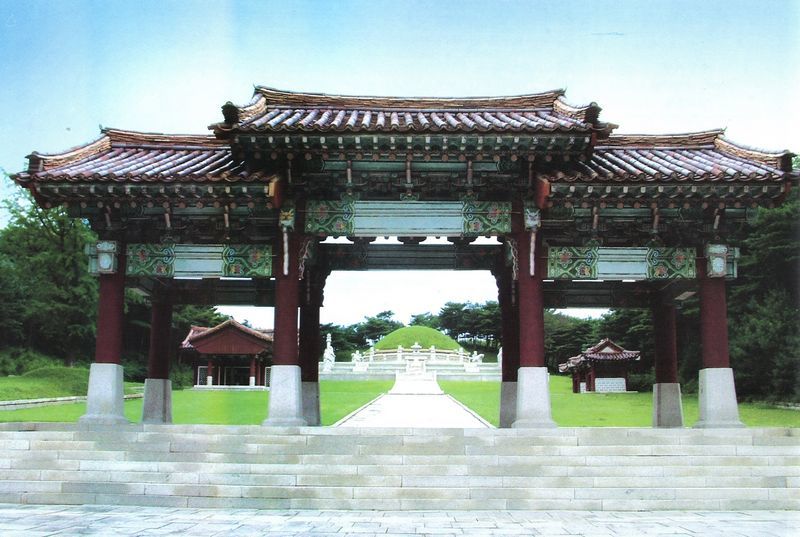 ---
Location
Just outside the city of Kaesong, not far from the more architecturally impressive Tomb of King Kongmin (Wangon's descendant).
As a result, this UNESCO site is usually overlooked by visitors, it is worthy of a stop though for more than just history buffs.
---
History
Built after the death of King Wangon this single-domed tomb was ravaged and looted during the Japanese occupation and has been reconstructed since that time. A long paved pathway leads from the main entrance to the tomb site past a temple and pavilion and then to the dome itself which is flanked by stone statues of advisers both military and civil.

The history of the Koryo Dynasty is long and complex but at its founding, it was the first unified state of Korea – the three kingdoms of Shilla, Paekche, and Koguryo were united under General Taejo, who then became King Wangon as he gained supreme power over Korea.

Wangon was a powerful ruler, and as a General and Monarch was almost constantly at war, either in uniting the country or with his neighbours. He fathered a dynasty that lasted until 1392 and is considered by many to be the peak of pre-modern Korean civilisation.

As the first unifier of Korea Wangon remains a potent figure in an era of a continuing division of the Korean nation.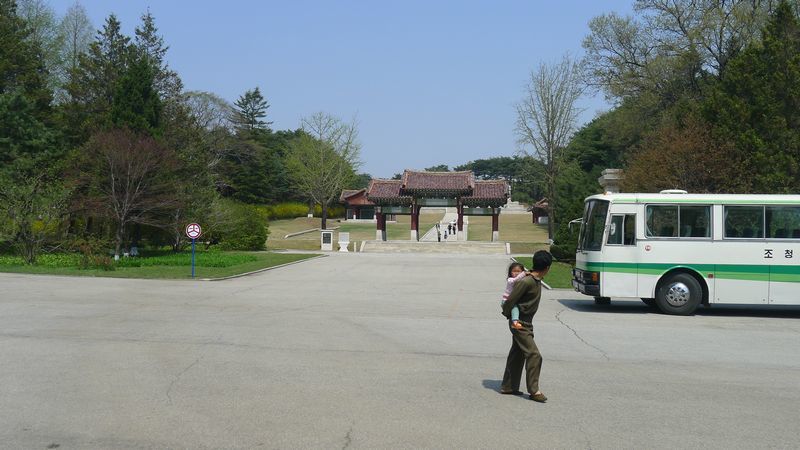 ---
Visiting
A visit here is somewhat simple, seeing as there are no buildings to enter.
Local guides will have basic knowledge of Wangon and the origins of the Koryo Dynasty so can describe it in some detail. Most stops here though will only be 20 minutes or so, for photos and a basic history lesson, before continuing on to the Tomb of Kongmin, or to Kaesong City.
---
---
Interested in a tour to North Korea?
Travel to
North Korea
with the only
North Korea travel experts, Koryo Tours
North Korea Travel Guide PDF | Sign up to the mailing list | About Koryo Tours