Skiing in North Korea
Masikryong Ski Resort
Introduction
Location
Skiing in North Korea
Skiing slopes & facilities
Best Time to Go Skiing in North Korea
Visiting Tips
Introduction
Masikryong Ski Resort ( 마식령 스키장) is a ski resort in North Korea at the summit of the Taehwa Peak which stands at 1,360-metre (4,460 ft).
Masikryong is North Korea's only ski resort open to foreigners, so if you wish to enjoy skiing in North Korea - this is the place to go.
Local North Koreans and foreigners alike can enjoy skiing in North Korea here.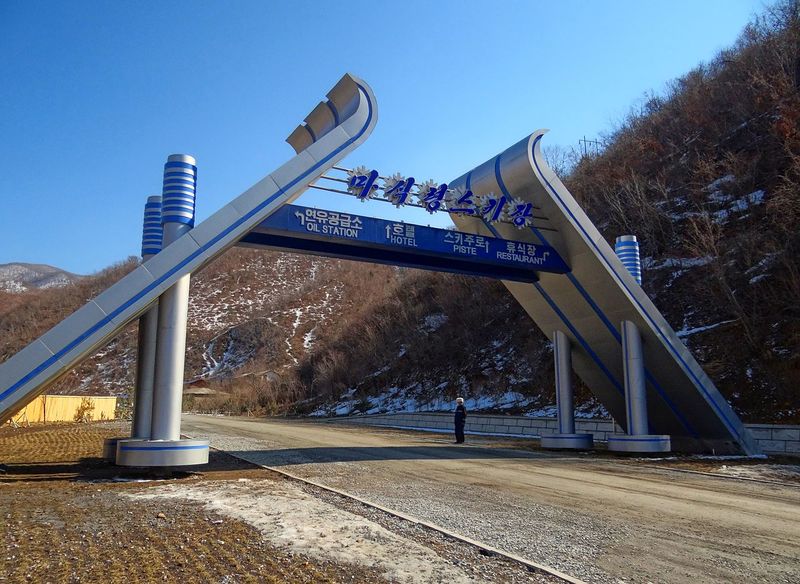 By Bjørn Christian Tørrissen - Own work by uploader, http://bjornfree.com/kim/, CC BY-SA 3.0, https://commons.wikimedia.org/w/index.php?curid=32547800
---
Location
Masikryong Ski Resort is located approx. 20 kilometres outside Wonsan.
Wonsan is in Kangwon province, North Korea.
Going to Masikryong Ski Resort in either winter or summer is a great opportunity to have a rest and a refresh when driving from Wonsan to Pyongyang.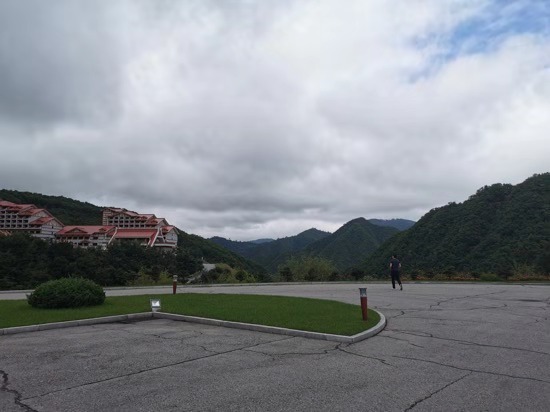 ---
Skiing in North Korea
This North Korean ski resort was constructed in just under 10 months. It was part of a tourism drive from current leader Kim Jong Un.
Construction for Masikryong Ski Resort was completed in January 2014.
Local Environment
Masikryong Ski Resort is located in the mountains on North Korea's East Coast.
The average annual temperature is 10.4 °C with an average of −3.6 °C in January.
Snow falls from mid-November until early April.
Facilities
The Masikryong Ski Resort has nine pistes going from beginner to intermediate level.
There is also an on-site ski school and children's snow park for those that want to learn skiing in North Korea.
There are three first aid and patrol stations.
The longest piste is 110m and the steepest slope is almost 40 degrees.
Staying overnight here is the best bet.
The Masikryong Ski Resort hotel is one of the best in the country. The hotel boasts a swimming pool and sauna, massage room, beauty parlour, billiards room, restaurants and an ice-skating rink.
This, as well as a dial-up internet connection in some of the rooms.
The Masikryong Ski Resort hotel has 120 rooms and is made up of two pyramid towers. The tallest one has 9 floors.
Stopping at this hotel for a coffee or meal will not disappoint. The hotel has great food and some good shops.
Even in summer, the Masikryong Ski Resort Hotel gives great views of the surrounding mountains.
There is a gondola lift.
Ski Rental & Hire
You can bring your own equipment or rent gear and equipment at the Masikryong Ski Resort. For this, there is an extra charge.
There is a ski rental shop where you can take Masik-branded ski apparel.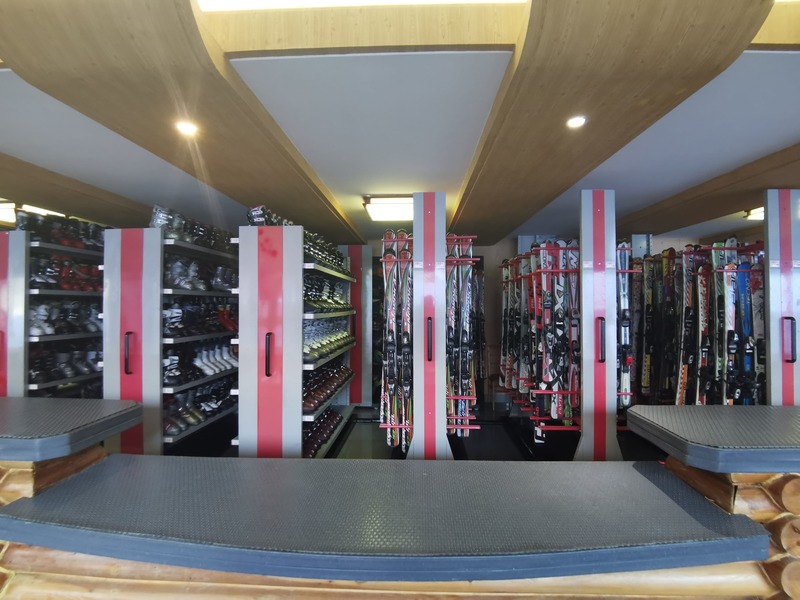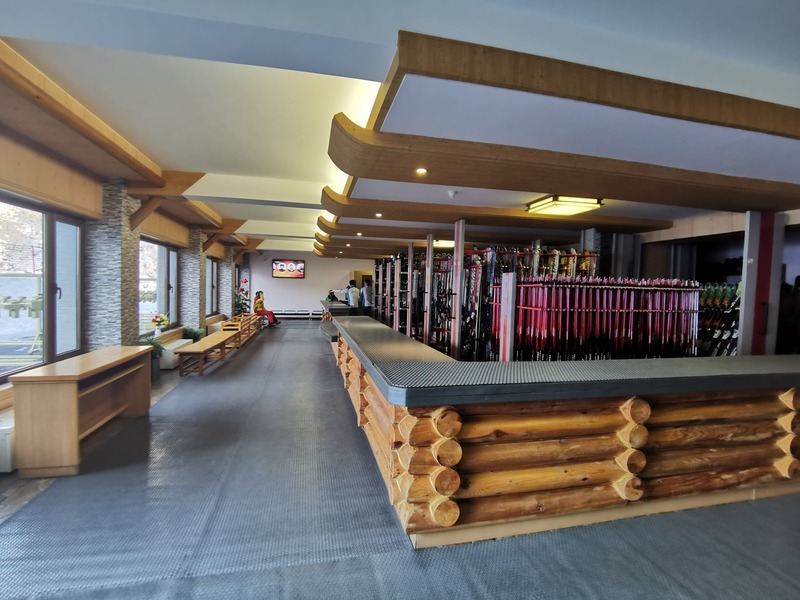 Skiing Slopes & Facilities
There are 10 slopes in total of varying lengths and difficulties.
The longest run is just over 5k, and the highest peak is Taewha peak which stands at an altitude of 1300m+.
There are on-sight instructors if you wish to get lessons.
If you don't want to ski, you can take part in tobogganing, ice skating, or going for a ride on a snow-mobile.
There are various lifts including a cable car, magic carpet, and button lift.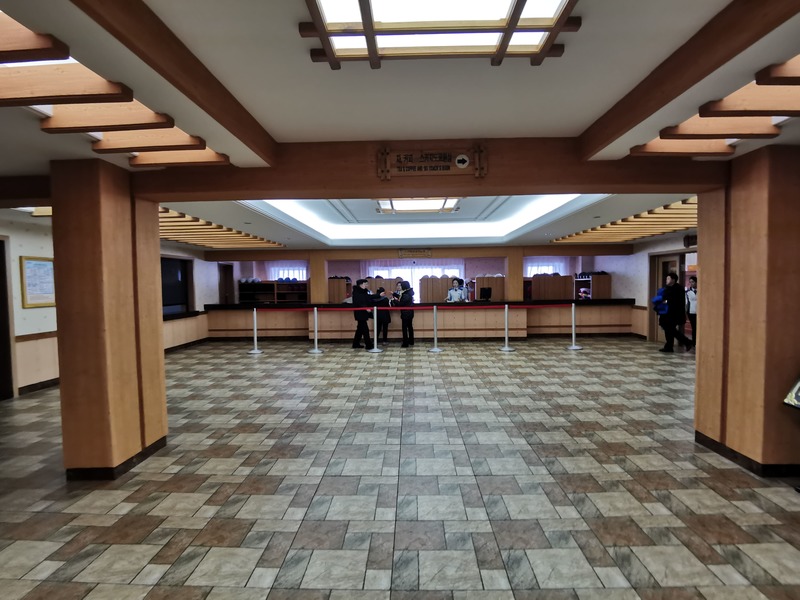 Masikryong Ski Rental & Changing Rooms


Piste map of Masik Ryong.



Price list of skiing in North Korea (as of Jan. 2020)
---
Best time to visit Masikryong
The Masikryong ski resort opens end of December until mid-March. However, depending on the weather, it may not be possible to visit these times if there is no snow.
The best time to plan a North Korea skiing trip is around February time when the chances of snow are at their highest.
You can add skiing in North Korea at Masikryong as an extension to a tour to North Korea.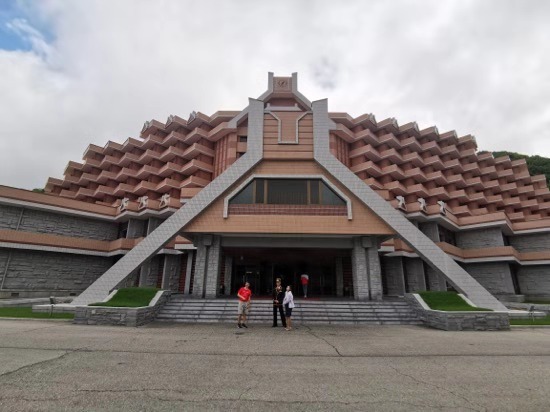 ---
Visiting Tips
You can bring your own ski equipment to Masikrong ski resort. It is available to hire, but if you are more of a professional you may prefer to use your own equipment.

Visiting in summer it is worth a stop here to have some coffee or food at the hotel or just enjoy the mountain surroundings.

If you visit in summer, you can use the lift to get up the mountain. However, this is an extra cost.

The Masikryong Ski Resort is popular with local North Koreans and foreigners alike. If you're lucky, you may even see a North Korean celebrity there!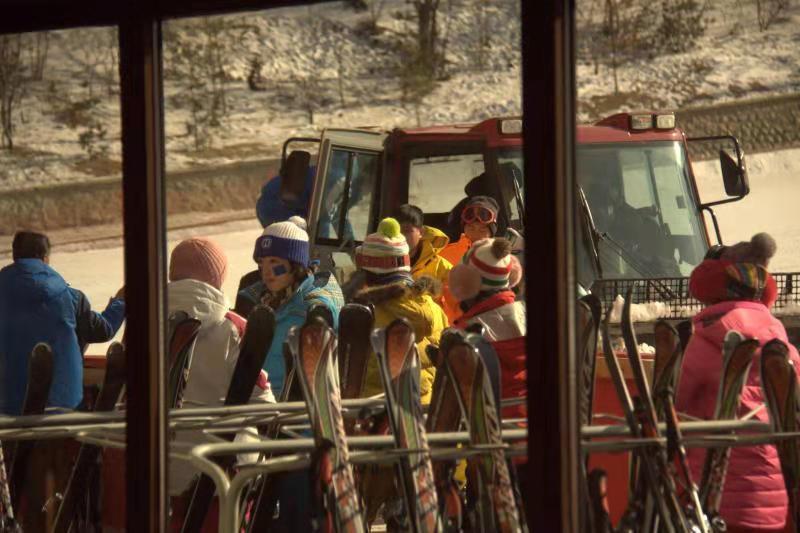 Moranbong Band at Masikryong Ski Resort, North Korea
---
---
Interested in a tour to North Korea?


Travel to

North Korea

with the only
North Korea travel experts, Koryo Tours
North Korea Travel Guide PDF | Sign up to the mailing list | About Koryo Tours