Masikryong Hotel
Masikryong Ski Resort
Introduction
Location
Exterior
Interior
Visiting Tips
Masikryong Hotel: Introduction
This North Korean ski resort was constructed in just under 10 months.
It was part of a tourism and prestige infrastructure drive from current leader Kim Jong Un.
Construction for Masikryong Ski Resort and Masikryong Hotel was completed in January 2014.
Masikryong Hotel is the hotel to stay in if you want to go skiing in North Korea.
In the summertime, it's a nice place to stay in the mountains and enjoy some fresh air.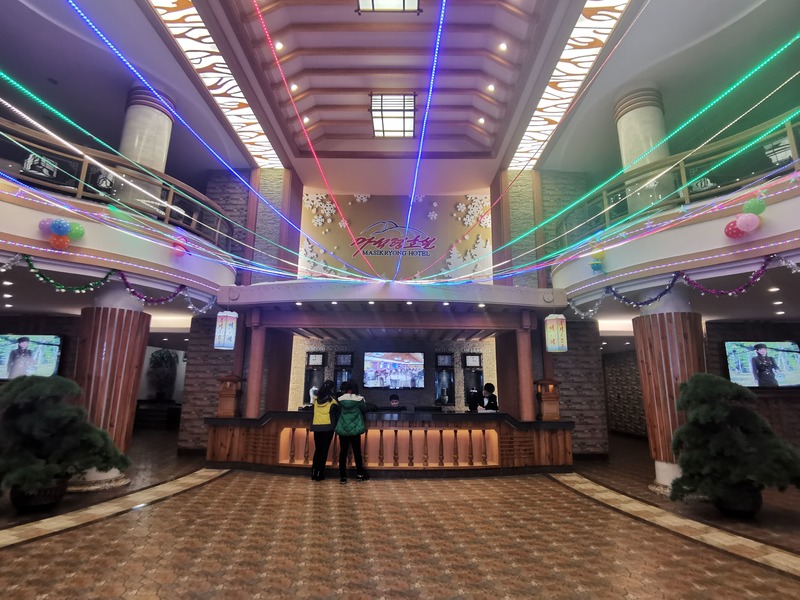 ---
Masikryong Hotel: Location
Masikryong Hotel & Ski Resort is located approx. 20 kilometres outside Wonsan in Kangwon province, North Korea.
---
Masikryong Hotel: Exterior
Masikryong Hotel is located at the Masik Ryong Ski Resort.
The direct exterior of the hotel is a driveway, and surrounding the hotel are the ski slopes.
The hotel is made up of two buildings, block 1 and block 2. Both buildings are connected via a pass on the second floor.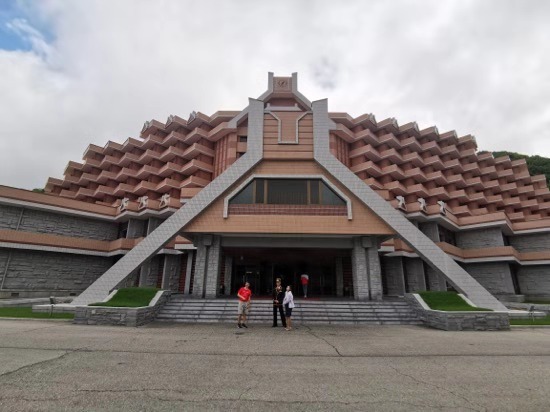 ---
Masikryong Hotel: Interior
The hotel has a total of 120 rooms and is built in pyramid-shaped towers.
Rooms
Various rooms are available, including single, double, deluxe, and family rooms.
The standard rooms are very large and modern and come with a balcony with a great view of the resort and surrounding mountains.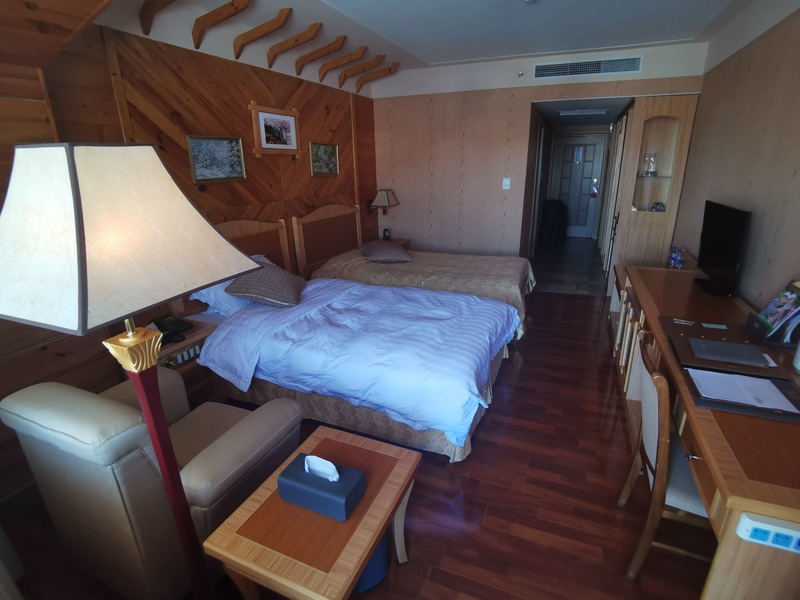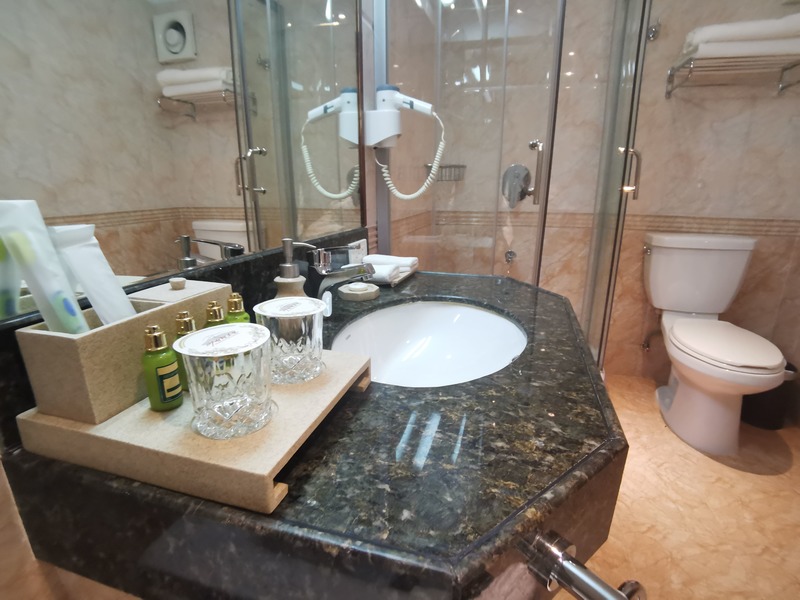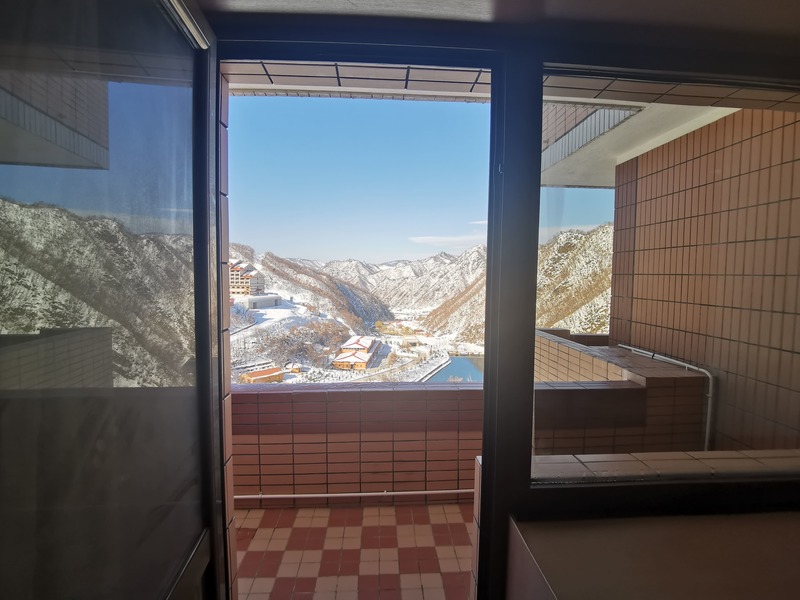 Facilities
The hotel has a swimming pool and sauna, massage room, beauty parlour, billiards room, and restaurants.
There are various shops selling books, drinks and snacks, and also an on-site ski shop selling skiwear.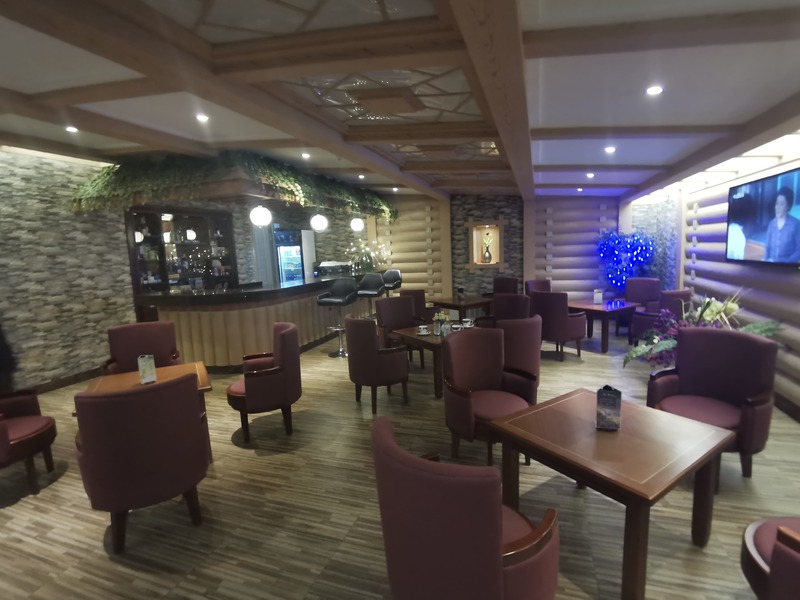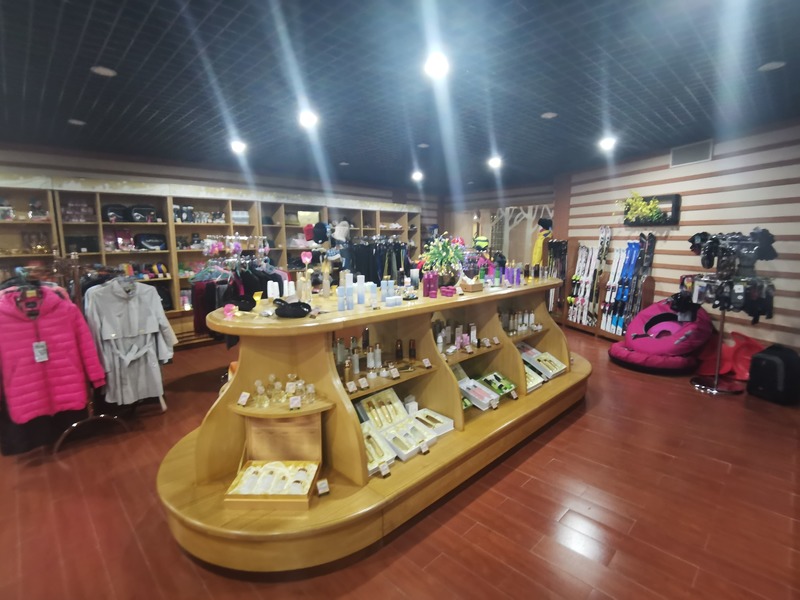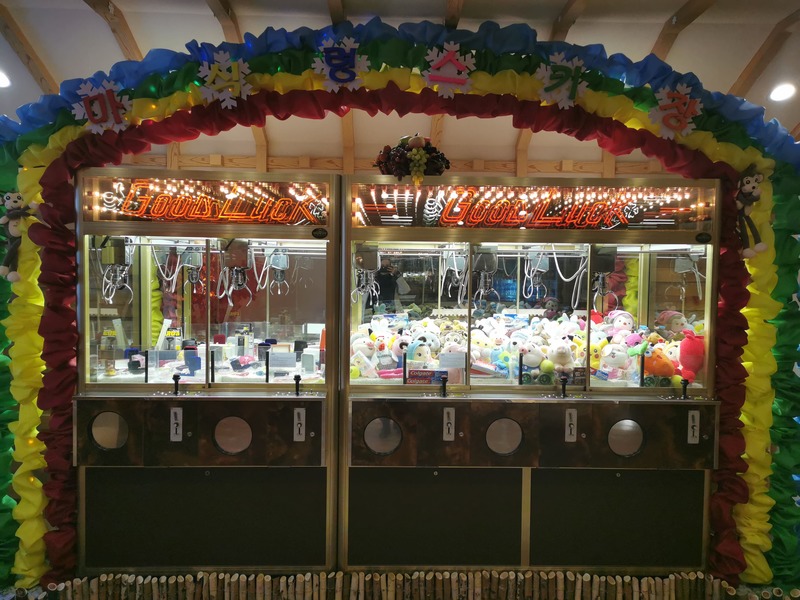 Restaurants
There are three on-site restaurants in block 1, more in block 2, and also a restaurant on one of the small pistes.
The three restaurants in Block 1 are located in the same area. There is a large room that can fit approx. 40 guests, a large room for single parties (approx. 20) around a circular table, and another room with traditional seating on the floor that can seat a further 20 people.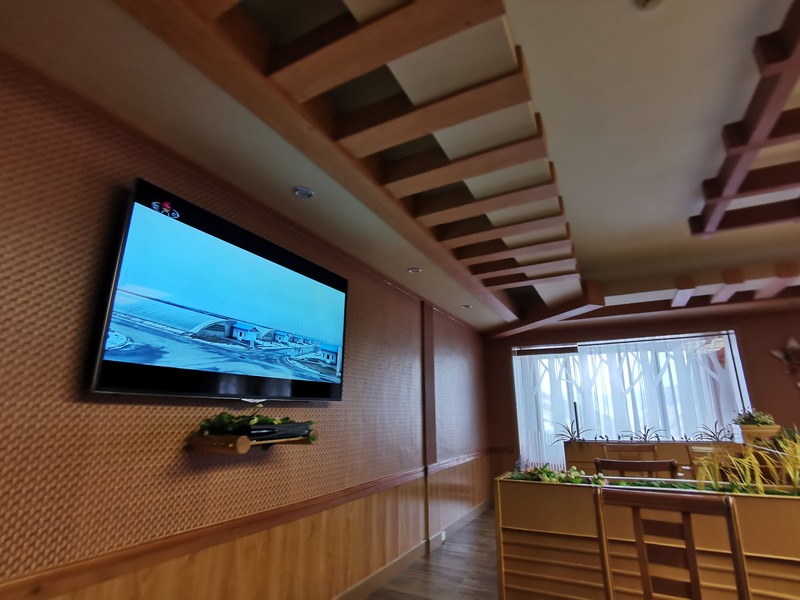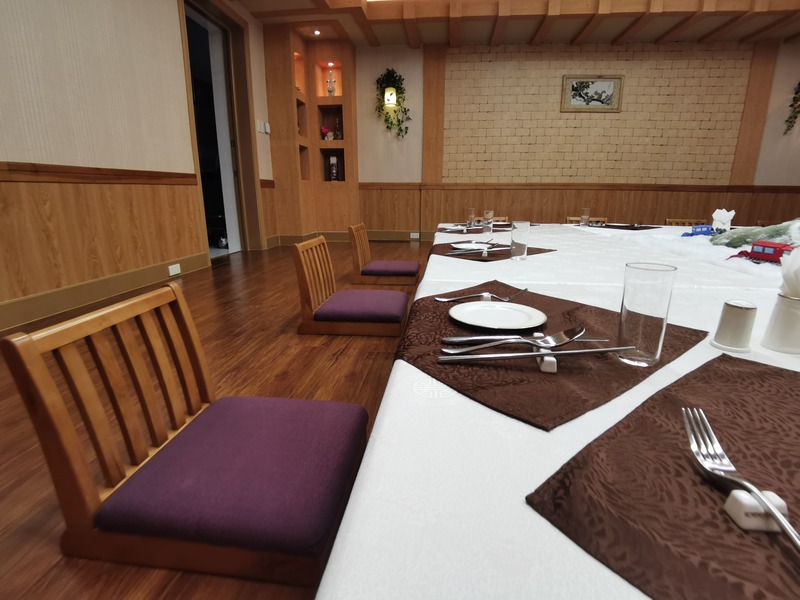 ---
Masikryong Hotel: Visiting Tips
There's lots to do here of an evening, and plenty of places to explore! Make sure to check out the excellent swimming pool and leisure facilities in the basement.

You will be staying in Block 1, and the guides stay in block 2.

Ski rental and pass facilities are located in block 2. This is easy to access from block 1.

There is an on-site doctor as well as emergency services for accidents on the slope.

If you come in summer, ask to ride the ski lift to get a good view of the surrounding mountains. It costs extra though, even without the skiing!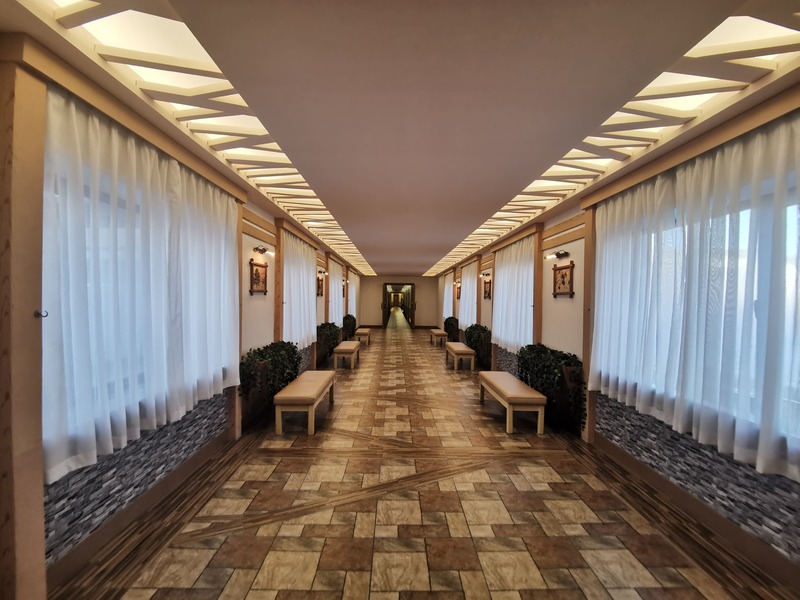 ---
---
Interested in a tour to North Korea?


Travel to

North Korea

with the only
North Korea travel experts, Koryo Tours
North Korea Travel Guide PDF | Sign up to the mailing list | About Koryo Tours