DPRK Science and Technology Complex
Introduction
Location
Inside the Sci-Tech Complex
National Importance
Introduction
The DPRK Science and Technology Complex (or Sci-Tech Complex) is a large atom-shaped building in Pyongyang.
The centre serves as a museum and educational facility as well as an e-library.
Inside the central atrium of the centre is a full-sized model of the Unha 3, the rocket which launched the Kwangmyongsong-4 satellite.
Similar to the Grand People's Study House, the Sci-Tech Complex is open to locals who wish to use its resources for self-education.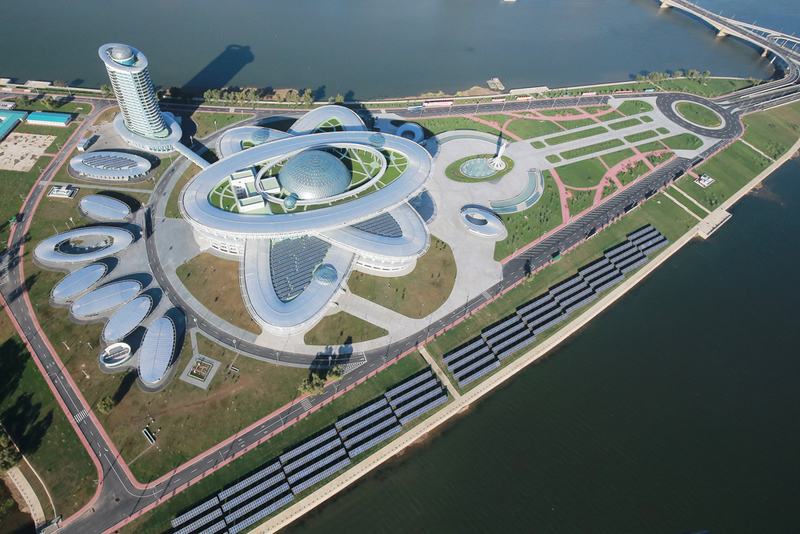 ---
Location
The Sci-Tech complex is located on the Ssuk Islet.
Ssuk is located in the middle of the Taedong River in Southwest Pyongyang.
It is accessible via an off-ramp on the Chungsong Bridge.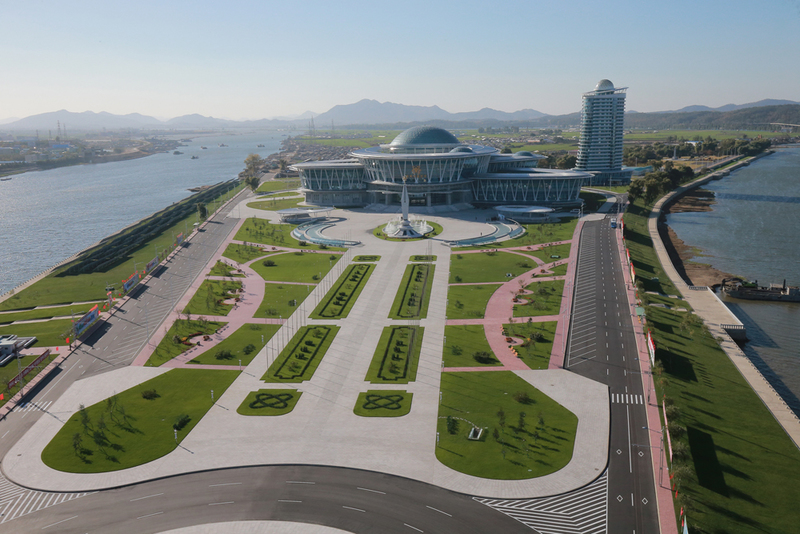 ---
Inside the Sci-tech Complex
Inside the sci-tech complex, you will find various different rooms and halls to have a look through. In fact, you could spend half a day here wandering around. There are various areas presenting the scientific achievements North Korea has made, including the creation of its own fibre Vinylon.
There are various electronics to play on and pretend you're a curious child again by pushing several buttons on an information board and seeing what happens. There are even QR codes there you can scan. If you have internet.
One of the biggest pieces on show in the middle of the Sci-Tech Complex is the large model rocket on show at the centre of one of the main halls.
After walking around all of the various areas and displays, you will then come to a kind of play area/ learning area where you can spend some time - if you still have time.
This is an area popular with children, and combines learning and fun!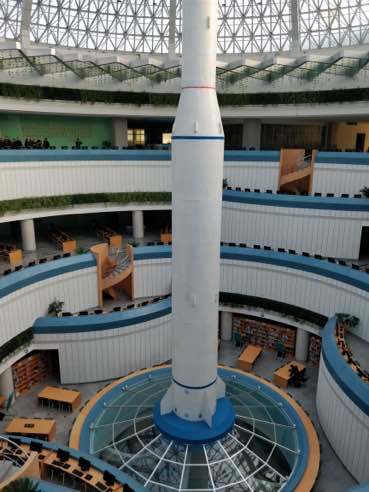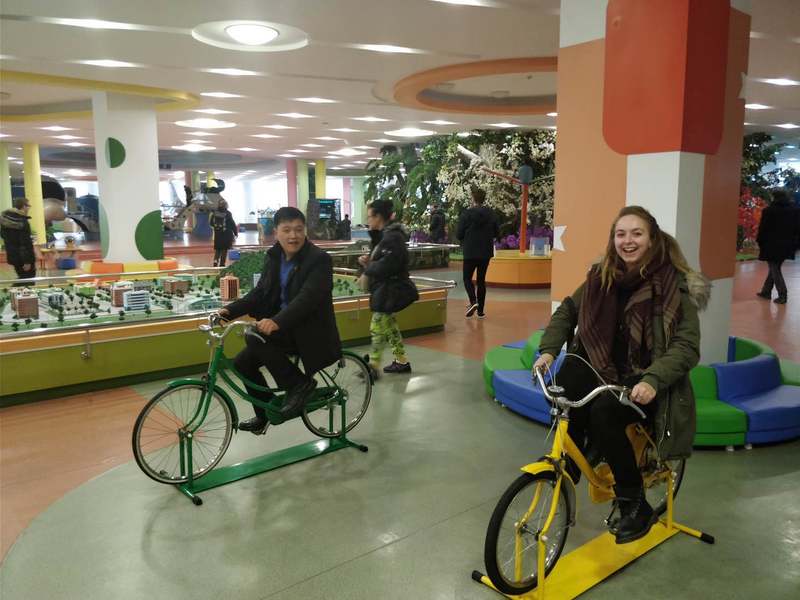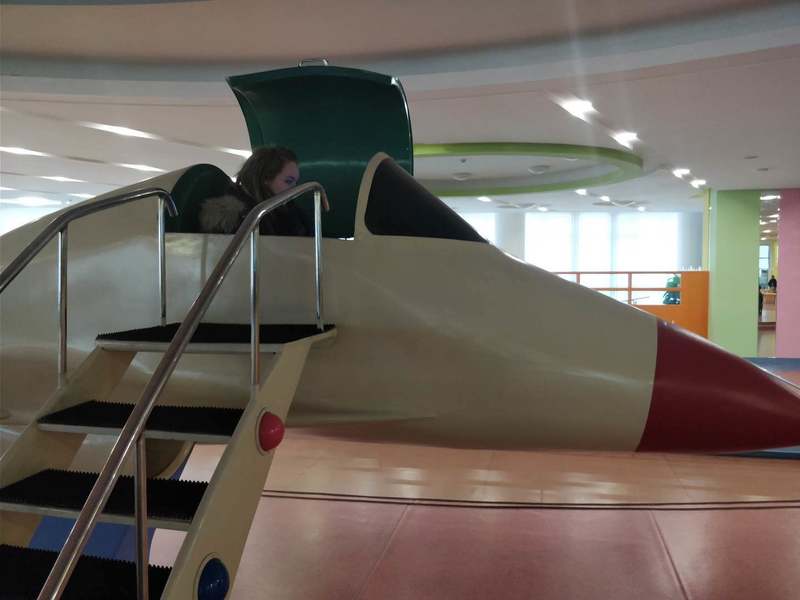 ---
National Importance
The Sci-Tech Complex was completed in 2015.
Similar to other new developments such as Ryomyong Street and Mirae Street, it was designed in a modern semi-futuristic style.
The Science and Technology Complex symbolises the importance placed on the industry in North Korea.
This trend is not new however; the city of Pyongsong was originally built to serve as a centre for the Science and Technology industry.
---
---
Interested in a tour to North Korea?


Travel to

North Korea

with the only
North Korea travel experts, Koryo Tours
North Korea Travel Guide PDF | Sign up to the mailing list | About Koryo Tours