Introduction
Location
Visiting
Cost
Tips
Further Information
Introduction
Pyongyang Zoo, also known as the Korea Central Zoo or Pyongyang Central Zoo, is North Korea's zoological gardens and is home to over 5,000 animals of 650 different species from the Korean peninsula and around the world.
It was established in 1959 and was reopened in 2016 after receiving major renovations.
---
Location
It is located in East Pyongyang at the foot of Mt Taesong.
You will pass it on the way to the Revolutionary Martyrs Cemetery.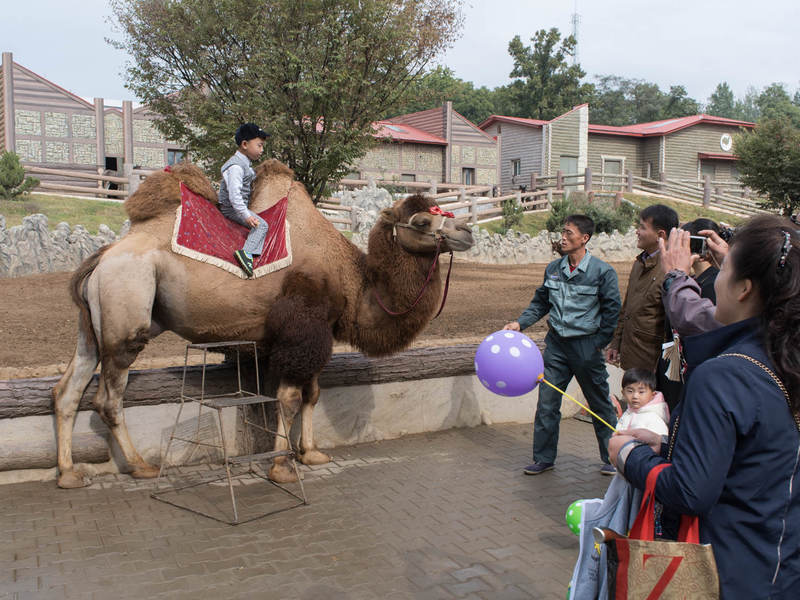 ---
Visiting
You can't miss the Pyongyang Zoo with its entrance in the shape of a giant Tiger's head.
Visiting here is like visiting any other zoo in that you'll make your way around the zoo taking time to pause at cages to admire the animals, or just to see if you can actually see the animals.
It is a popular place to visit for local people though which makes it a good place to go for a spot of people watching.
Attached to the zoo is Pyongyang's Natural History Museum which is also worth a visit in particular to see the dinosaurs on display, albeit in animatronics form.
It is open every day.
---
Cost
The cost to visit the zoo is 2 EUR per person, and the natural history museum is another 2 EUR per person.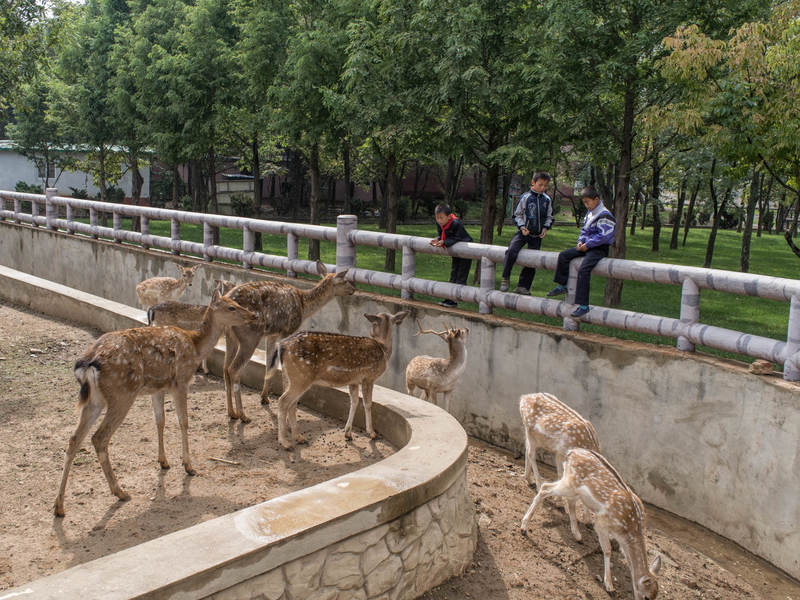 ---
Tips
The Pyongyang Zoo has plenty of places to sit and enjoy watching the people going by as well as snack & drink stands if you're not as interested in seeing the animals.

For those either to young (16 and under), or not wanting to visit Kumsusan Palace of the Sun then the Pyongyang Zoo is the preferred place local guides like to take people to in its place.

If you are short on time, you can hire a horse drawn cart with driver to take you on a tour of the zoo.
---
Further Information
Many animals at Pyongyang Zoo have been gifted to the Korean leaders by other world leaders which are mentioned at the International Friendship Exhibition at Mt Myohyang. These include dancing Asian Elephants gifted by Ho Chi Minh, and African Elephants gifted by Robert Mugabe just to name a couple.

In 2005 Pyongyang Zoo conducted its first animal exchange with South Korea where it received Llamas and Hippopotamuses in exchange for bears, ponies and weasels.

The chimpanzees at Pyongyang Zoo became infamous after it reopened in 2016 for their "party trick" of smoking cigarettes. No one knows for sure how they took up the habit, but it's suspected it may have been a case of 'monkey see, monkey do' after people threw in cigarettes into the enclosure. They have reportedly kicked the habit since in the name of improving their health.

In addition to displaying animals, the Pyongyang Zoo also breeds and sells domesticated animals (mainly dogs) for pet ownership which has grown in recent times among the citizens of Pyongyang.

The zoo's animal hospital is open to the general public, so local people can take their pets here when they need veterinary assistance.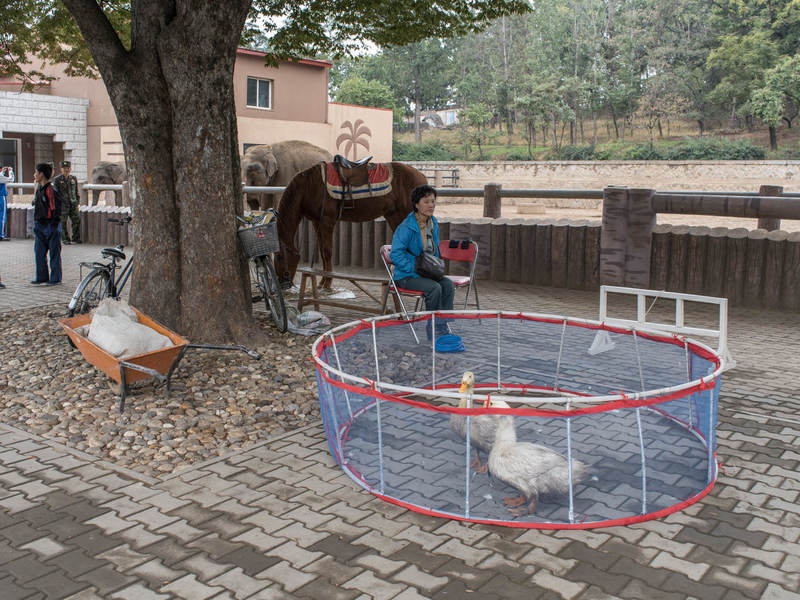 ---
---
Interested in a tour to North Korea?


Travel to

North Korea

with the only
North Korea travel experts, Koryo Tours
North Korea Travel Guide PDF | Sign up to the mailing list | About Koryo Tours