Pyongsong Square
Introduction
Location
Visiting
Introduction
Pyongsong Squar is the central public point in the city of Pyongsong, capital of South Pyongan province and the nearest visitable city to Pyongyang.
---
Location
As per its name, Pyongsong Square is in Pyongsong City, located to the west of the city centre, with a small hill rising behind the top of the square.
As this is not a huge urban area it is within a few minutes' drive of almost anywhere in Pyongsong.
From the Jangsusan Hotel to Pyongsong Square is less than 500m in total by road. Pyongsong itself is around 35km, or 40 mins by road, from Pyongyang.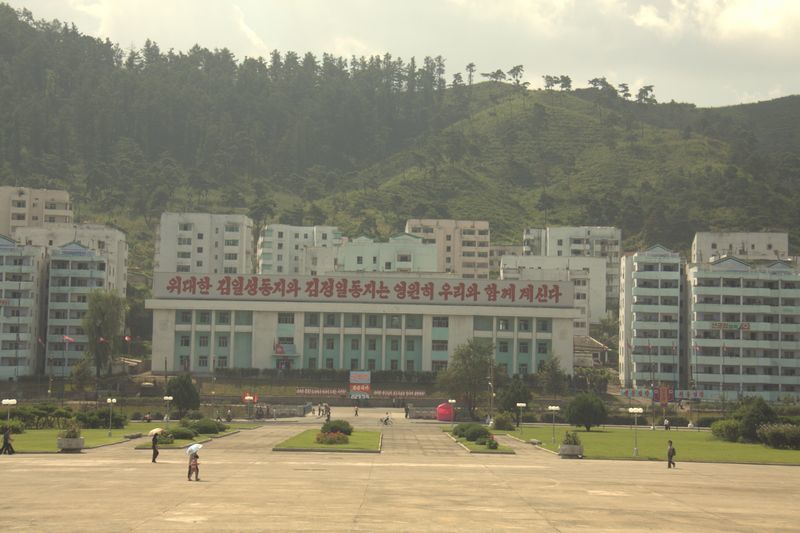 ---
Visiting
As is customary when stopping in most North Korean cities, a visit to the site of the near-ubiquitous statues of Kim Il Sung and Kim Jong Il is the main thing on the menu for Pyongsong Square.
In 2012 when tourists could first visit this city there was a lone statue of the Great Leader, but as with almost all other cities, the Dear Leader was later added. Presenting flowers, paying respects, are expected of visitors here.
Around Pyongsong Square are a variety of buildings of various uses, there is a local hotel, some apartment buildings, the Pyongsong Revolutionary Museum (usually closed to tourists sadly), and the Pyongsong City Hall too.

A visit here is mainly for the purposes of taking photos, some basic orientation in the city, an explanation of how this once-tiny village grew to become a provincial capital. After visiting Pyongsong Square most tourists will head off to other local sites such as the Kim Jong Suk Senior Middle School, the Paeksong Revolutionary Site, or even the Ponghak Brewery.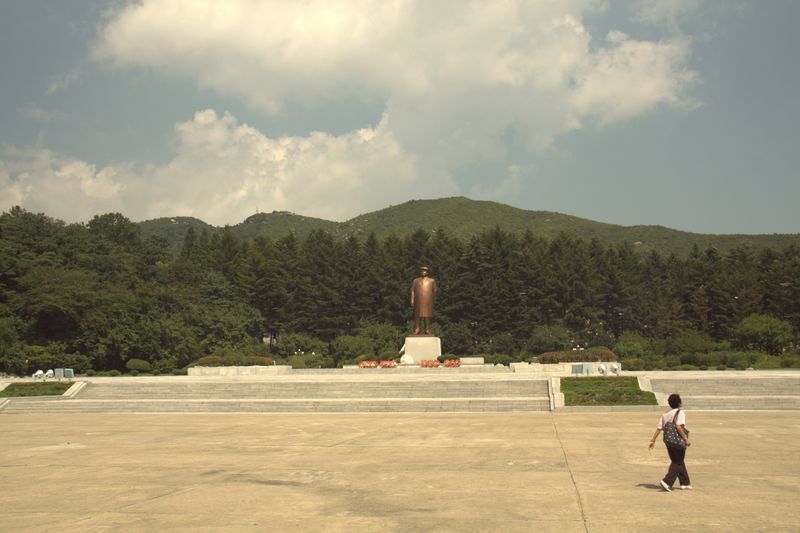 ---
---
Interested in a tour to North Korea?
Travel to
North Korea
with the only
North Korea travel experts, Koryo Tours
North Korea Travel Guide PDF | Sign up to the mailing list | About Koryo Tours