Introduction
Location
Exterior
Interior
Visiting & Tips
Anecdotes
Introduction
The Jangsusan Hotel opened to tourists in April 2012 and is the only hotel available to stay at in Pyongsong.

It is one of our top picks of North Korean hotels as the building still holds all of its original character, and the staff here are some of the best you will meet in Korea!
---
Location
The hotel is located in Pyongsong which is a 45-minute drive from Pyongyang. Pyongsong is a satellite city of the capital.
It is located in central Pyongsong, and is located near Pyongsong's central square and Tok Song Primary School.
---
Exterior
Jangsusan Hotel is a simple building with four floors finished in a combination of pastel peach and white.
Rooms facing the front of the hotel have their own balconies.
Outside of the hotel is the car park area which you cannot leave, as with any other hotel in North Korea - a pity as there is a riverside bar just a few metres away from the entrance!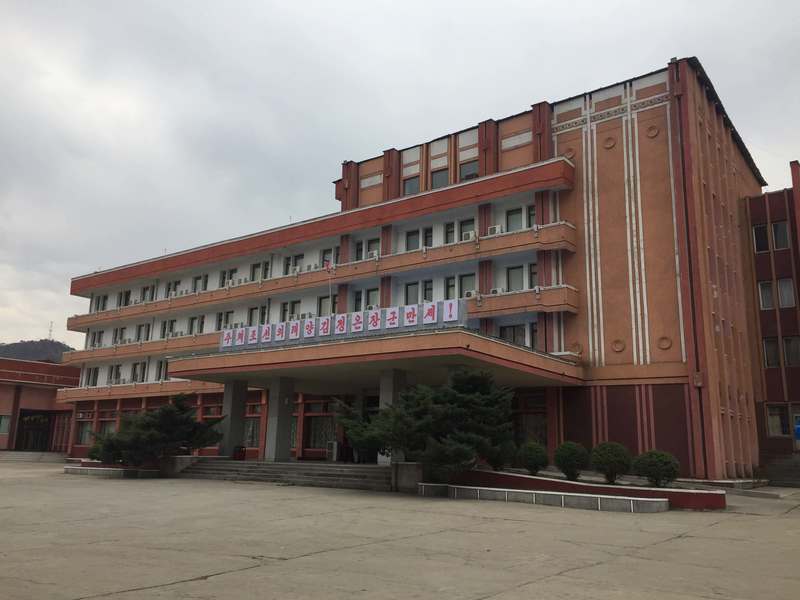 ---
Interior
As mentioned the hotel has all of its 'original character' which can be interpreted as the interior is dated and in places in need of renovation, but it is a comfortable hotel.
Rooms have two beds, television, heated floors, and bathroom.
The hotel is equipped with the following facilities;
Bar (labelled as the tea room)
Snack & drink shop
Small bookshop
Dining hall
Barbeque restaurant
Hair Salon
Massage
Billiards room
Table tennis
Sauna
Karaoke room
Outdoor bar/eatery during summer
Hot water is limited here, your local guides will confirm times it will be available on the spot.
There is no elevator here, so you will need to carry your luggage upstairs yourself, but do not hesitate to ask for help if you need it.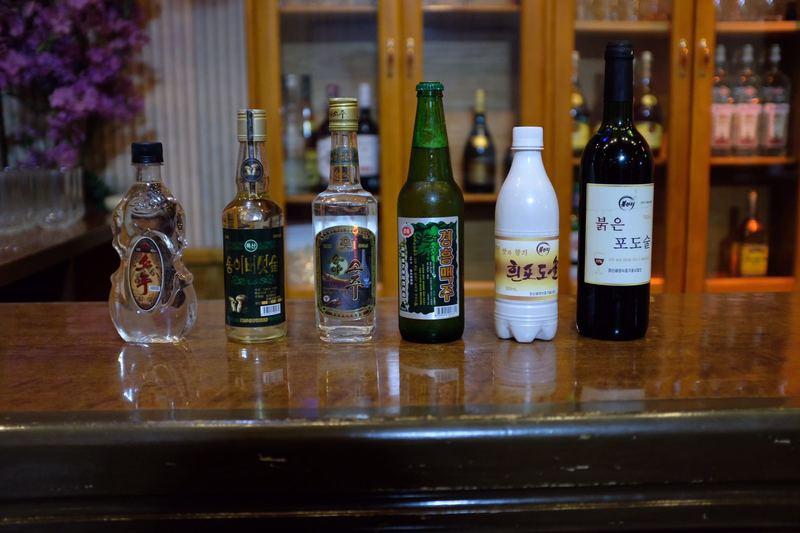 ---
Visiting & Tips
As mentioned despite the condition of the hotel, it is one of the best to visit as the staff are excellent and will do their best to make you feel comfortable.
Power cuts happen frequently here regardless of season – do ensure to have a charged phone or torch with you at all times though as it will go out without warning.

Taking photos of the hotel interior and exterior are fine and it's generally ok here to take photos pointing away from the hotel, but do not take photos of the local people or point cameras in their direction.

They serve Ponghak Beer here which is the locally produced beer.

Do let your guides know if you wish to make use of the facilities here so that reception can organise the necessary member of staff for you. The hotel doesn't see too many guests so staff can be occupied doing other work.

Each floor and wing of the hotel has onsite housekeepers – don't be surprised if a lady suddenly appears to help you get into your room if you are struggling with your room key after one too many Ponghaks in the small hours of the morning!

The locks on the doors are old and difficult so a bit of gentleness and patience is required.

During winter the hotel can get very cold, however your room, the dining room, and bar will be heated. Do dress warmly.
---
Anecdotes
The hotel opened April 2012 during the celebrations for the 100th anniversary of the birth of Kim Il Sung as there were not enough hotel rooms in Pyongyang for all the guests from around the country and abroad. Therefore for about 3 nights different groups of tourists were bussed out to use this hotel for just one night. The total number of tourists who stayed here between April 14 and 17 in 2012 was probably about 200 people. Which is definitely over 90% of the western tourists to stay there that year!

During the COVID-19 crisis the Jangsusan Hotel was the designated quarantine centre for all foreigners arriving into Pyongyang. There weren't many foreigners that needed to be quarantined here, just a few diplomats, but they, unfortunately, were confined to their rooms for two weeks with no internet access and just the one station on the television. Don't think less of the hotel due to this though; it simply was the closest hotel to Pyongyang that wasn't actually in Pyongyang!

One of the best, if not the best bartender in North Korea mans the bar here. Trained in Pyongyang, the Jangsusan bartender has won mixology and culinary arts competitions. He has now fashioned his own speakeasy-style bar at the Jangsusan Hotel where he whips up potent, creative cocktails at reasonable prices. He does have limited resources, so you're best to let him know what kind of drink you'd like and he will create something special for you. He will generally keep the bar open as long as money is going over the counter, but be kind and don't keep him up all night if he doesn't have to be.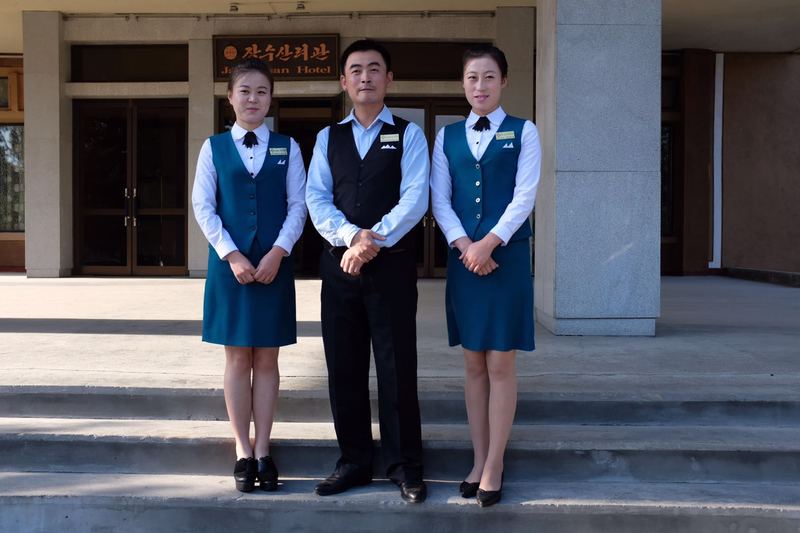 Pyongsong's A-Team!
---
---
Interested in a tour to North Korea?


Travel to

North Korea

with the only
North Korea travel experts, Koryo Tours
North Korea Travel Guide PDF | Sign up to the mailing list | About Koryo Tours