Pyolmuri Café
Introduction
Location
Menu
Visiting
Introduction
In June 2005 the Pyolmuri Café, a joint-venture started by the Adventist Development and Relief Agency (ADRA), became the first 'international' coffee shop in Pyongyang. It was based on a Swiss-style bakery shop and western restaurant.

The project, valued at U.S. $80,000, was financed partially by MIGROS, a Swiss retail company, and ADRA Switzerland, with support from the DPRK government.

The project was linked to ADRA's bakery in North Korea to provide wholemeal biscuits and bread products for children in the country. Profits from the restaurant and café were intended to help towards the bakery's costs.

Pyolmuri is Korean for 'heavenly constellation' however in 2005 ADRA along with other aid agencies were ordered to leave the country by the end of the year due to a DPRK ban on humanitarian aid announced that August.
The manager of the restaurant was previously a hostess for Air Koryo. The venue was never crowded, in the summer it would sell ice cream outside.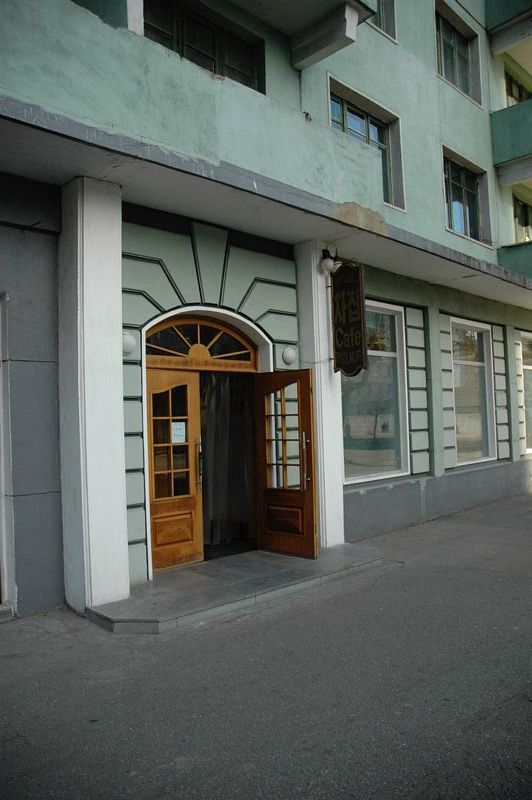 ---
Location
Just a five-minute walk from the Koryo Hotel in the centre of Pyongyang. Pyolmuri used to be a popular place for residents of the hotel to take a break as it made a good break from the rather basic hotel coffee shop options.

The uniqueness of the Pyolmuri Café has been undermined by the arrival of more modern and better coffee shops such as Snow White or Hyang Sol coffee shops
---
Menu
From its opening in 2005 Pyolmuri offered an unprecedented 22 bread and bakery products and 35 Western dishes. The restaurant was designed to seat 30 customers at a time and includes two private rooms.
Popular items on the menu included pizza and pasta, the first time these had been offered in Pyongyang (predating the more famous Pizza Restaurants that have opened since then) as well as excellent apple pies.

The range of coffee was limited and not of the highest quality, but the renaissance of coffee shops in Pyongyang was yet to come.
Equipped with German-made ovens and Italian pasta-making machines the Pyolmuri café was very much ahead of the trend at the time it opened, it continues to operate under state control however with a more limited menu.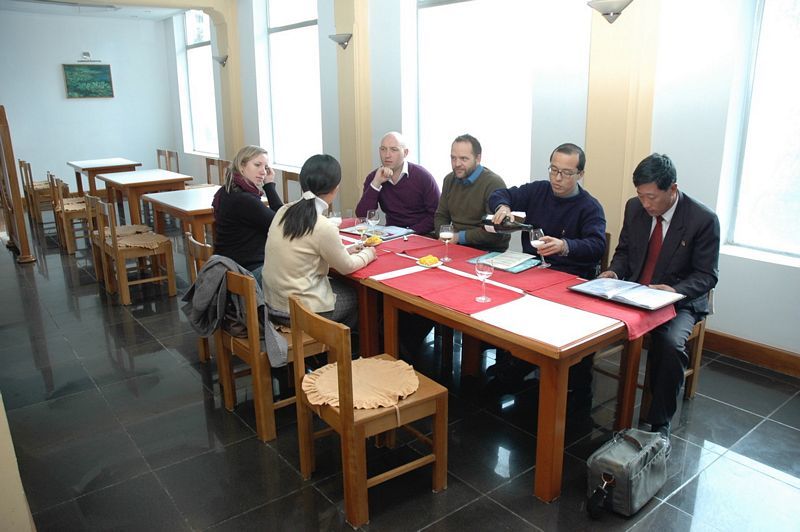 ---
Visiting
Open to tourists still, although not as popular as it once was. Ideal for people staying in the Koryo Hotel to have a short excursion. Tour guides all know where the café is and can arrange to take visitors there very easily.
Pyolmuri Cafe was used in 2017 for semi-official scriptwriting sessions between Nicholas Bonner and his Korean producer for the Koryo Tours feature film 'Comrade Kim goes Flying'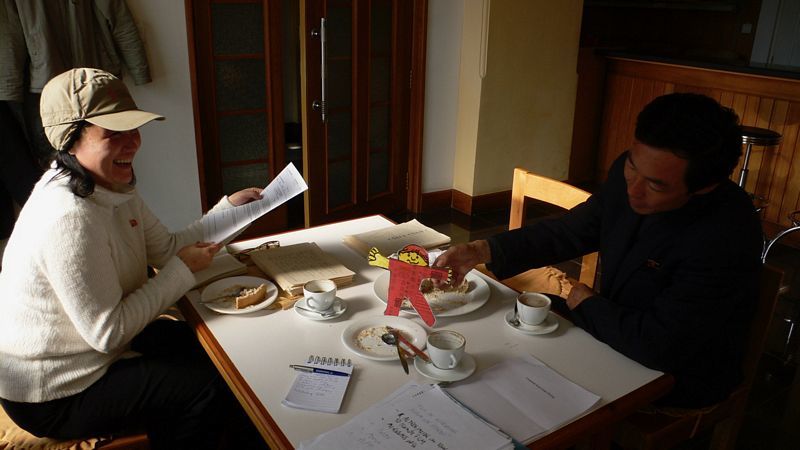 ---
---
Interested in a tour to North Korea?


Travel to

North Korea

with the only
North Korea travel experts, Koryo Tours
North Korea Travel Guide PDF | Sign up to the mailing list | About Koryo Tours