Hyang Sol Coffee Shop
향설
Cuisine
Location
Price
Menu
Interior
Exterior
Visiting Tips
Rating
Cuisine
Western, modern style cafe offering a variety of drinks, as well as snacks and food.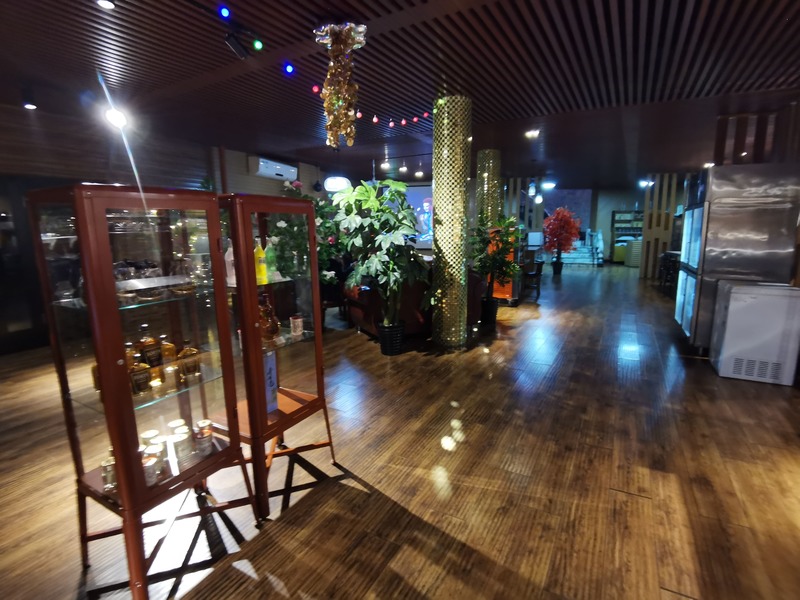 ---
Location
Hyang Sol Pyongyang Coffee Shop is located in Pyongyang on Kwangbok Street.
You can find it next to the Kwangbok Supermarket and next door to the volleyball court.
From the Kwangbok Supermarket, it is a 3-minute walk straight down.
---
Price
The Hyang Sol Coffee Shop is relatively pricey, with coffee costing the same as or more than Starbucks - to give a comparison.
You will pay between 3 - 5 USD for a coffee or speciality coffee such as a flavoured latte, and there are also other drinks to choose from such as smoothies and ginseng tea.
Snacks and meals are available, and these are relatively cheap compared to the high-priced coffee.
---
Menu
Both western and Korean food is available.
This includes anything from spaghetti to Pyongyang Cold Noodles.
There is also some great choices of bingsu (Korean shaved ice) for in the summer months.
During the summer busier months, there is also a sushi-conveyor belt with snacks and desserts.
You can also buy snacks such as foreign chocolate and crisps here, as well as foreign alcohol and cigarettes.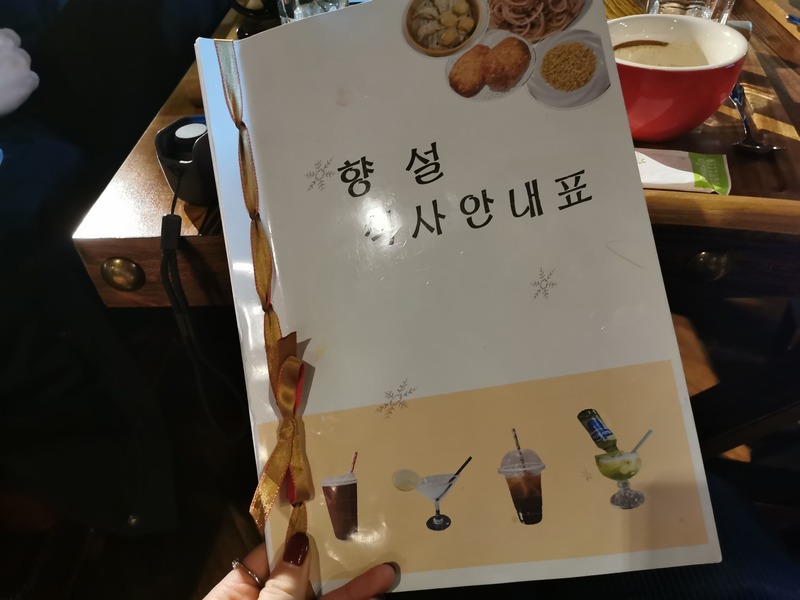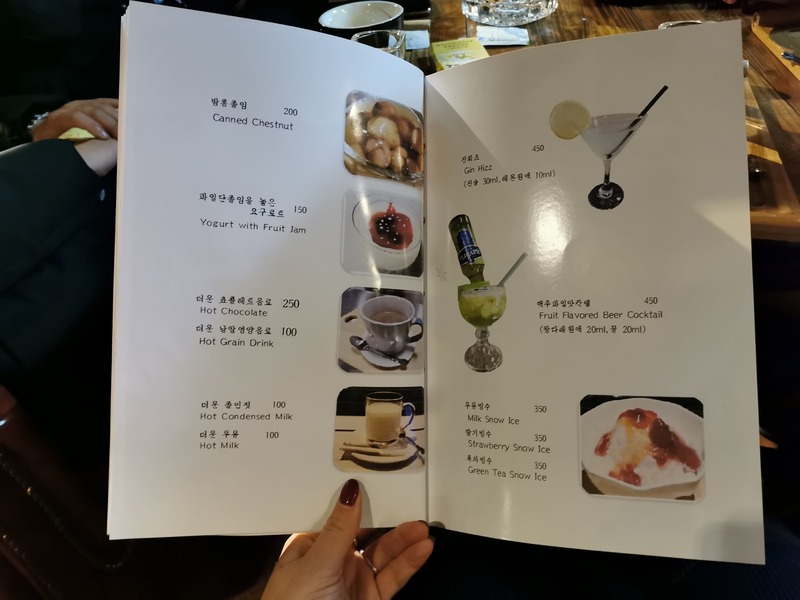 ---
Interior
As you walk in, it seems very dark. However, it is stylistically lit up in a trendy, modern fashion.
There are various areas you can take a seat.
To the left, you will see a large social seating area with a projector screen showing foreign music and dancing shows.
The toilets are located just past this, as well as the upstairs area.
To the right, there is also a large social seating area that can fit approx. 20-30 people, as well as private booths to the side that fit 4 people to a booth.
The seats are mainly leather comfortable couches.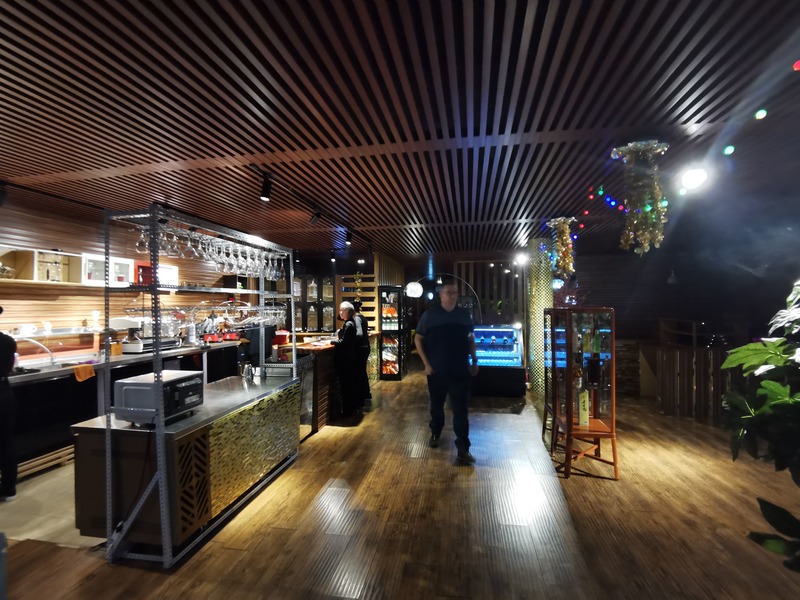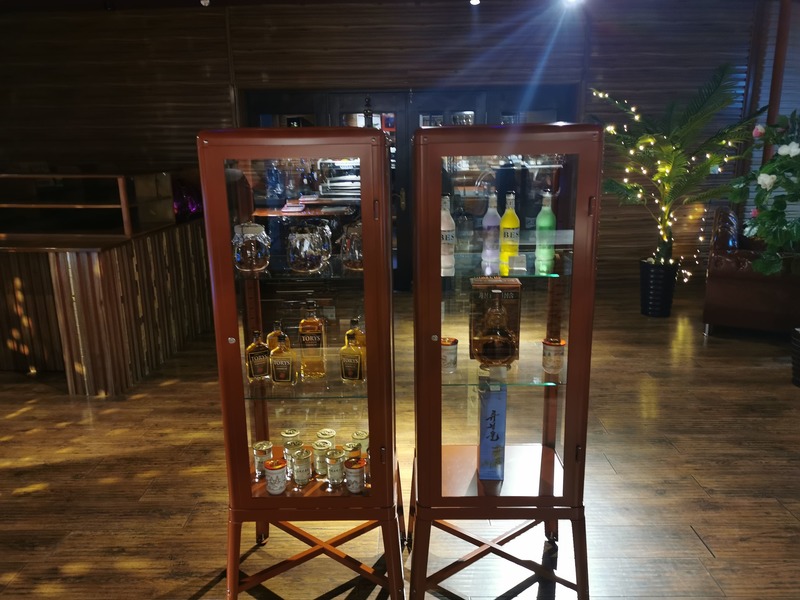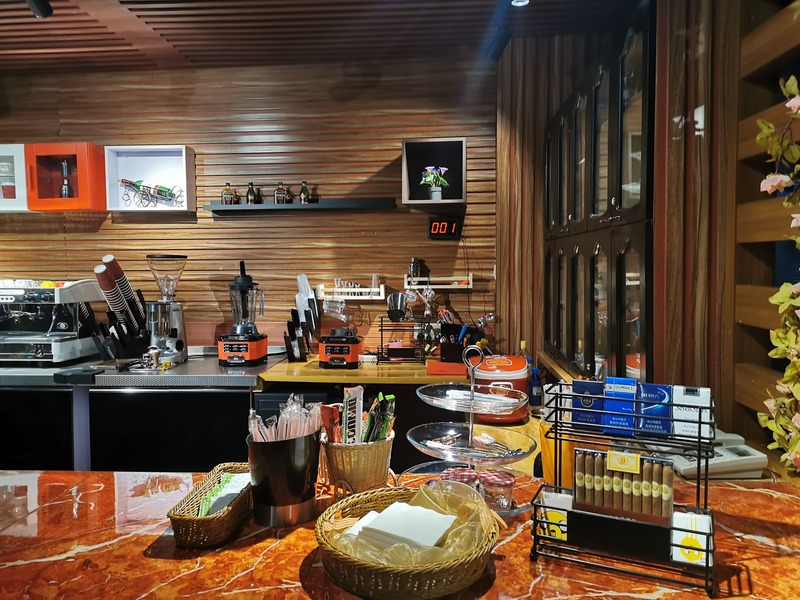 ---
Exterior
As with many North Korean restaurants and coffee shops, you wouldn't know it was there if you weren't looking.
It is located between a big building and the volleyball court, with a small driveway.
The building itself is big and brown with blacked-out windows.
There is a ramp leading to the door for wheelchair access.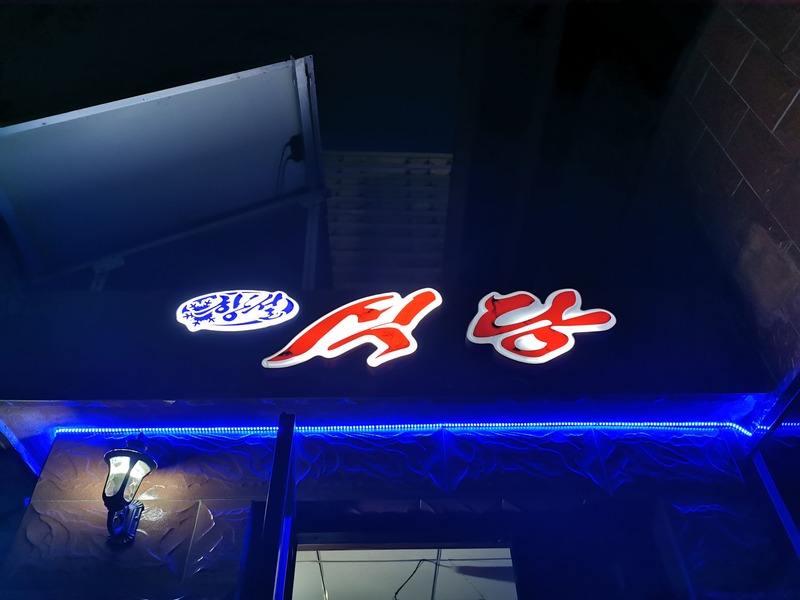 ---
Visiting Tips
If visiting with a long group, it can take a long time to pay. Sometimes it is best to pay as you go.

Try the Vienna Coffee here!

Don't fancy talking to anybody? No problem. Get yourself hidden away in one of the many private booths with comfortable leather sofas and hide out there. Alternatively, grab a space at the large projector screen and enjoy some Russian ice-skating.

Smoking is permitted inside. If you don't want to be near smokers, it is an idea to sit in the area near the till where the space is more open and there is less likely to be people smoking.
---
Rating
If you need a relax, some good coffee, a convenient location and a quiet place to chill out and relax - this is a top coffee shop.
If you have some spare dollar.
It's not the best coffee in Pyongyang, but it certainly ranks highly.
The atmosphere is very chilled, and is a favourite dating spot amongst the Koreans!
---
Interested in a tour to North Korea?


Travel to

North Korea

with the only
North Korea travel experts, Koryo Tours
North Korea Travel Guide PDF | Sign up to the mailing list | About Koryo Tours