Pyongyang Pizza Restaurant
Introduction
Location
Visiting Tips
Practical Tips
Anecdotes
Introduction
This is Pyongyang's original pizza restaurant.
Pyongyang has two pizza restaurants and this one is by far the best.
At the time of writing it is also the only pizza restaurant open to tourists.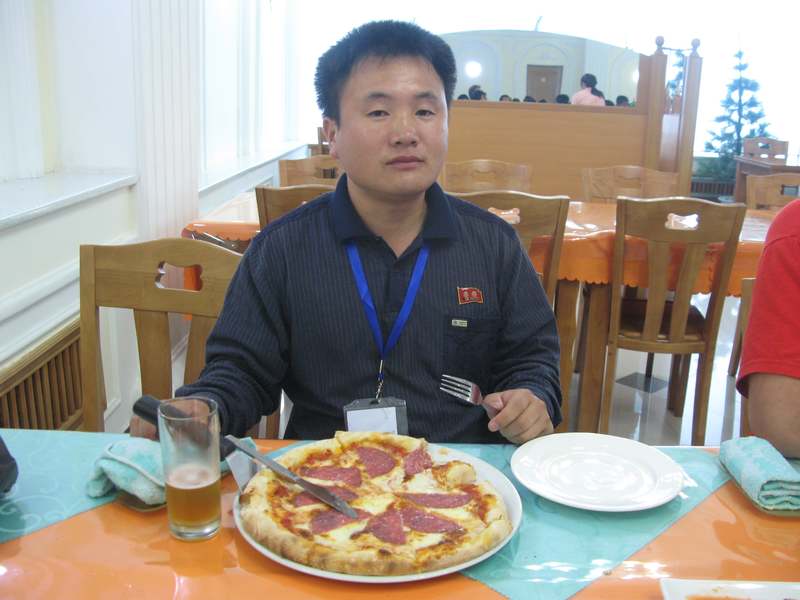 ---
Location
It is located on Kwangbok Street in Pyongyang.
Kwangbok street is nearby other tourist sites such as Mangyongdae.
---
Visiting Tips
Great! The restaurant is well located and on the ground floor.
Staff here are friendly and attentive, and if you're lucky they might even put on a floor show for you.
The food is excellent with pizza and pasta just like Nonna used to make, and with all the classic Italian pizza toppings on offer and a few new ideas. We can highly recommend the Kimchi pizza!
Pizzas here are all made fresh by hand including the bases (very important), whereas Pyongyang's other pizza restaurant located on Future Scientist Street uses cheap, premade bases and the quality of food is nowhere near as good.
Pizza and pasta dishes cost around $3-$7 each, with pizzas being a good size cut into 8 slices.
Basic set Korean meals without pizza or pasta can be included as part of your tour package at this restaurant.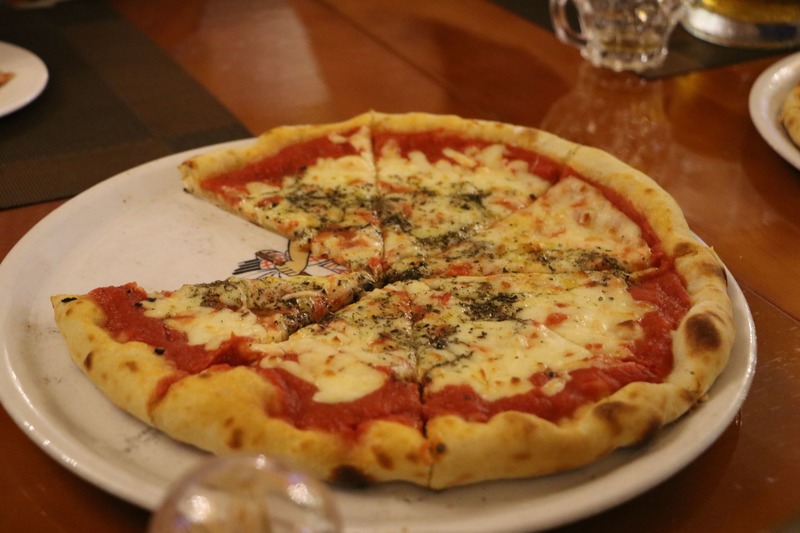 ---
Practical Tips
Pizzas can of course be shared with fellow travellers and friends (it's the spirit of pizza after all), so don't hesitate to order a few different pizzas to sample the range.
It can take time to order pizzas especially if they are busy, so do be patient.
If you are in a rush ask your guides to call ahead and place your order before arrival.
Pizza's can also be ordered to take away and delivery is also possible sometimes.
---
Anecdotes
The pizza chefs have been trained in Italy, and reportedly import their ingredients from Italy.
If you need a break from local dishes, we can highly recommend this restaurant if you don't mind paying a bit extra.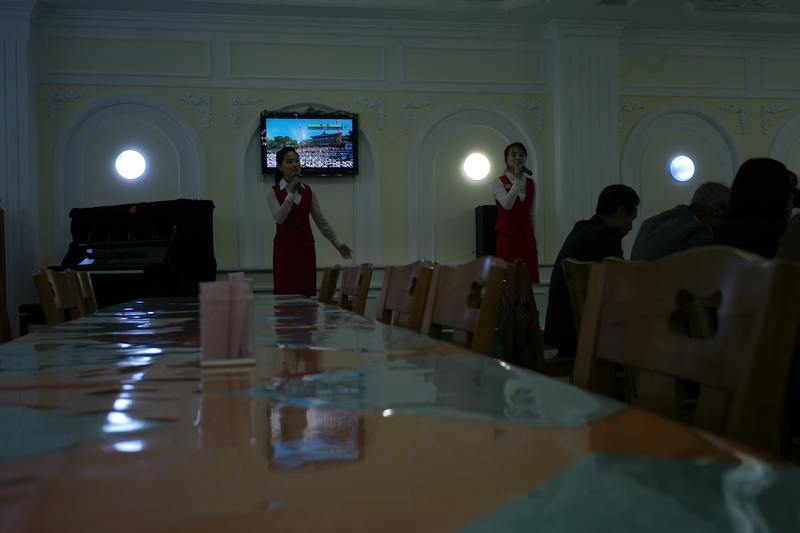 ---
---
Interested in a tour to North Korea?


Travel to

North Korea

with the only
North Korea travel experts, Koryo Tours
North Korea Travel Guide PDF | Sign up to the mailing list | About Koryo Tours