Snow White Coffee Shop
Introduction
Location
Visiting
Introduction
One of the very best of Pyongyang's coffee shops. Snow White combines location, ambience, and range of drinks for a great coffee-break on a busy North Korea Tour!

The name has nothing to do with the fairytale character Snow White. It is, in fact, 백설 (Paeksol) meaning White Snow, but for some reason it is known as Snow White in English.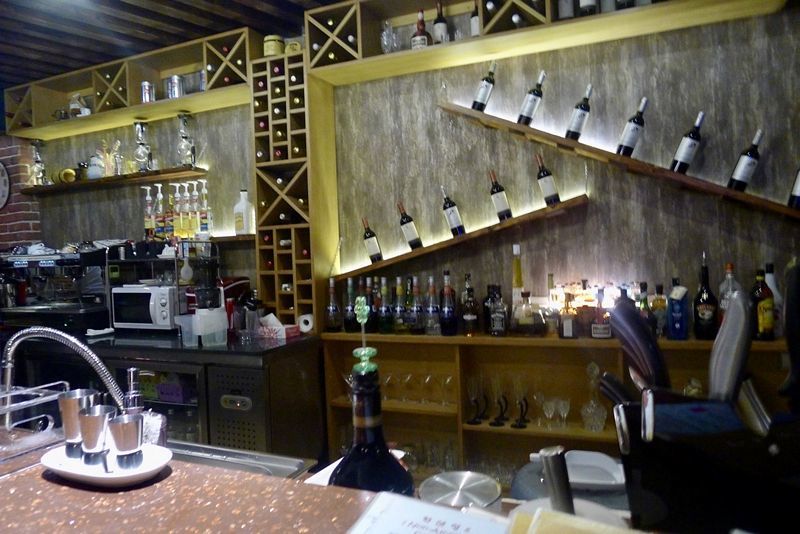 ---
Location
On Mirae Future Scientists Street, directly opposite the Jangmiwon Rose Petal Spa.

Snow White Coffee Shop is on the ground floor of a building which is commercial units at the lower levels and with apartment buildings towering above.
There is no particularly obvious signage or logo here, you just have to know where it is!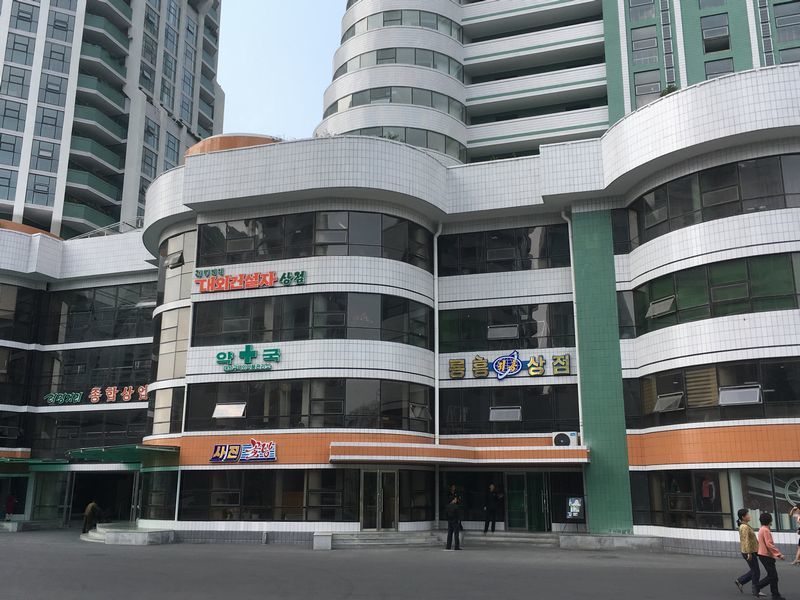 ---
Visiting
Snow White Coffee Shop is open for foreigners to visit at any time. It is conveniently-located and tour guides like it very much so they will usually not object to a stop here!

As with all the other coffee shops in the city, service can be a little slow. But it is a comfortable place to sit and relax, in fact inside it looks like it could be a coffee shop almost anywhere in the world.

The menu is both extensive and comparatively expensive, coffee being something still for the aspirational consumer class.
Drinks start from around $2 for the simple Americano, up to $6 or $& for the fancier products. Menus with graphics showing what the proportion of ingredients are in each variant are here and usually serve to slow things down rather than speeding up the process. But at least it provides a conversation topic!

For coffee-dodgers or those who don't need to be perked up there is also tea, as well as alcoholic drinks such as beer and wine.

Snow White Coffee Shop also does some pretty good food, the pasta here is probably the best un the city actually, so while it isn't really a restaurant per se it is a good place to come in, grab a macchiato and a pesto spaghetti, and sit back to check your messages….only to realise you are actually in Pyongyang still!

Photos are not really allowed inside Snow White Coffee Shop, but the enforcement of this rule is inconsistent.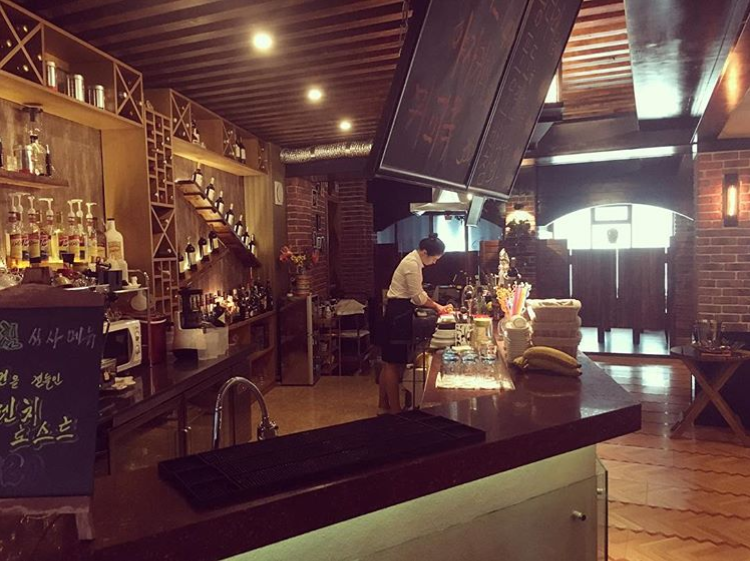 ---
---
Interested in a tour to North Korea?
Travel to
North Korea
with the only
North Korea travel experts, Koryo Tours
North Korea Travel Guide PDF | Sign up to the mailing list | About Koryo Tours