Home of Ri Song Gye – Hamhung Royal Villa
Introduction
Location
History
Visiting
Introduction
15th Century complex of buildings where Ri Song Gye (also Romanised Yi Seong-gye) lived prior to becoming Emperor, and then again when he ceded power to his son and moved here in retirement
---
Location
Just outside of the urban part of Hamhung City, so somewhat remote from Pyongyang and requiring at least an overnight stay. There is plenty to see in Hamhung though so it is best combined with a trip to the East Coast in general.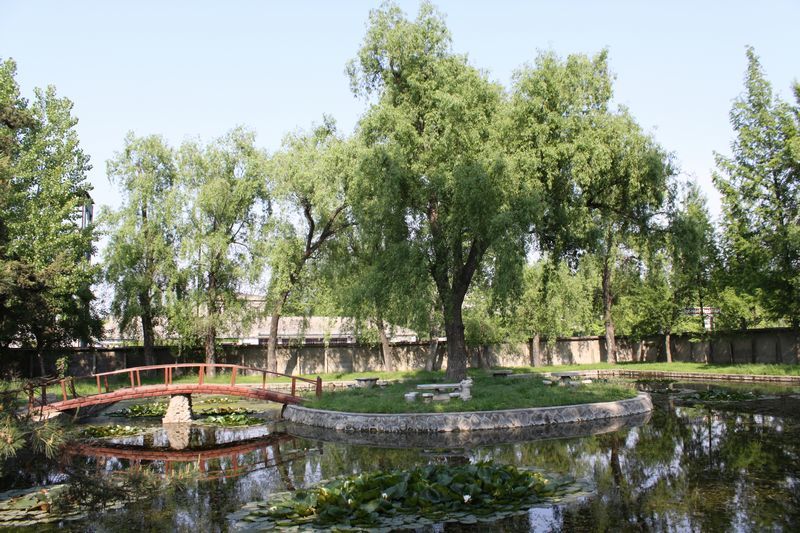 ---
History

In brief; Ri Song Gye was a military commander under the late Koryo Dynasty, a worldly aristocrat with a father who had served the Mongol Yuan Dynasty and a Mother who was Chinese.

As a general Ri Song Gye had found considerable fame with military victories over both the Mongolians, Japanese Privateers at sea, as well as repelling an invasion by the Red Turbans. So basically he was a tough guy who knew how to command an army and battlefield.

Facing a seizure of Koryo land by the Chinese Ming Dynasty Ri set out for battle but at Wihwa Island, close to present-day Dandong, he reversed course, led his army back to Kaesong, the then-capital, and overthrew the decaying Koryo Dynasty in 1392,

As a result of this act of treachery, Ri Song Gye is not highly regarded in North Korea, while he is revered in South Korea – he moved the capital to Seoul in 1394. A Visit to Sonjuk Bridge in Kaesong, where his greatest critic was murdered, is a good companion to a trip to the Hamhung Royal Villa.

Ri Song Gye became emperor, his Dynasty was to last from 1394 until the Japanese occupation in the early 20th Century. In the north it is known as the Ri Dynasty, in the south the Joseon Dynasty. Ri Song Gye was to reign under the name King Taejo.

Not for long though, power struggles among his sons threatened to tear apart the nascent Dynasty and eventually in 1400 King Taejo abdicated and moved back to his former home, near the city of Hamhung.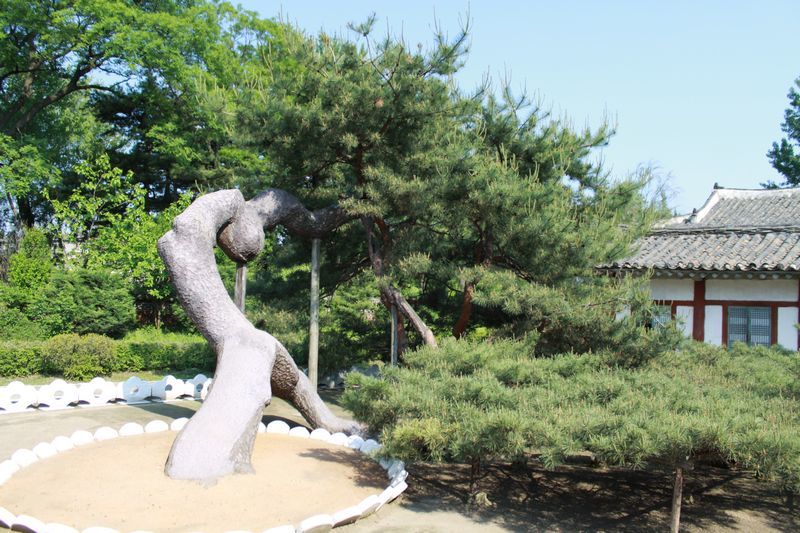 ---
Visiting
Ri Song Gye's house is one of the only surviving older structures in Hamhung even though much of it has been restored from damage from various fires and invasions over the last centuries.

A visit here takes around 45 minutes usually, it is a very pleasant old-style courtyard complex with a pond, some pretty trees, pavilions and several buildings around the outside. These contain various relics from the time of Ri Song Gye, some original and some reproductions. Shoes, pipes, clothes, furniture and so on.

A local guide is on hand to take any visitor around the place and there are often North Korean school groups making a stop here too so you may have the Home of Ri Song Gye to yourself or you may be sharing it with some kids, you have to go there to find out!

Of course, the explanation given here is highly politicised; Ri himself is painted as a bit of a rotter and a back-stabber, despite his glittering military career, but the guide knows her stories well and tells them well too, even if you have never heard of Ri Song Gye/King Taejo this will be an interesting stop.

Visiting the home of Ri Song Gye you may notice a special emphasis on what he did after retirement. Hint - these are some of the rudest tales you can hear from a tour guide's mouth when in North Korea, it turns out Ri Song Gye spent his retirement being a bit of an old perv and liked looking up ladies' skirts, or so they say here anyway!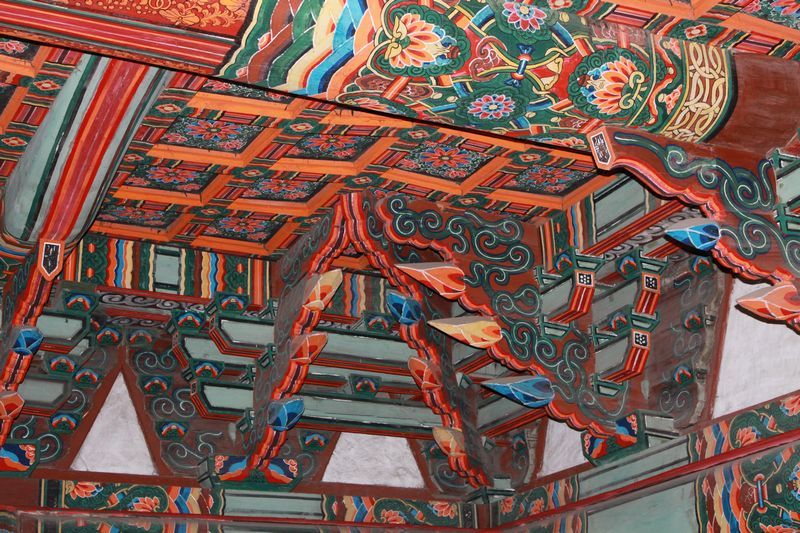 ---
---
Interested in a tour to North Korea?


Travel to

North Korea

with the only
North Korea travel experts, Koryo Tours
North Korea Travel Guide PDF | Sign up to the mailing list | About Koryo Tours