Sonjuk Bridge
Introduction
Location
History
Visiting
Introduction
A small stone bridge in Kaesong. Dating from 1290 but known foremostly as the site of a famous political assassination in April 1392, when the loyal advisor to the Koryo Emperor was murdered on the orders of the son of the usurper Ri Song Gye (founder of the final Dynasty of Korea).

The name Sonjuk means 'red bamboo', referring to a plant that grew from the spilt blood of Jong Mong Ju.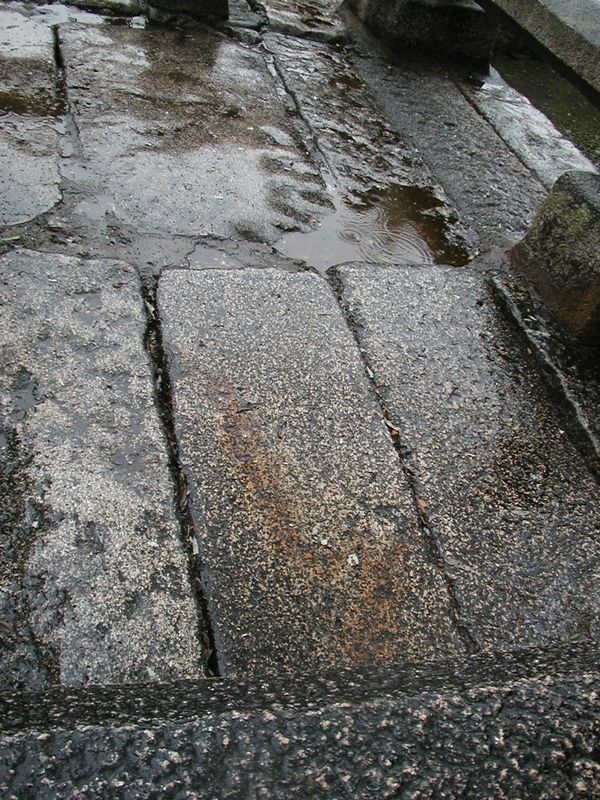 ---
Location
In Kaesong City, just a hundred metres from the Janamsan Hotel. Very easy to add to an itinerary as it is always open and there is parking on the street too. If you are in Kaesong and have 10 minutes to spare then a visit to Sonjuk Bridge is an excellent option.
---
History
Jong Mong Ju is considered the personification of complete loyalty in North Korea, while the man he opposed, General-late-King Ri Song Gye is considered to be a great traitor to his rulers (in the South he is considered a great king however).

One version of the story holds that at a meal in the royal palace in Kaesong a kind of poetry battle broke out in which Jong emerged victoriously both artistically and morally, with his paeans to loyalty.

Angry at this loss of face his opponents had him confronted and murdered with an iron hammer on this bridge. His horse ran away but returned to the place of his master's killing, demonstrating cross-species loyalty.

In a country such as North Korea that prides loyalty to the highest authority so much it is not surprising that the tale of Jong Mong Ju has such resonance.

There is a red stain on the bridge itself, this is said to have been made by Jong's blood, red bamboo later sprouted from this stain.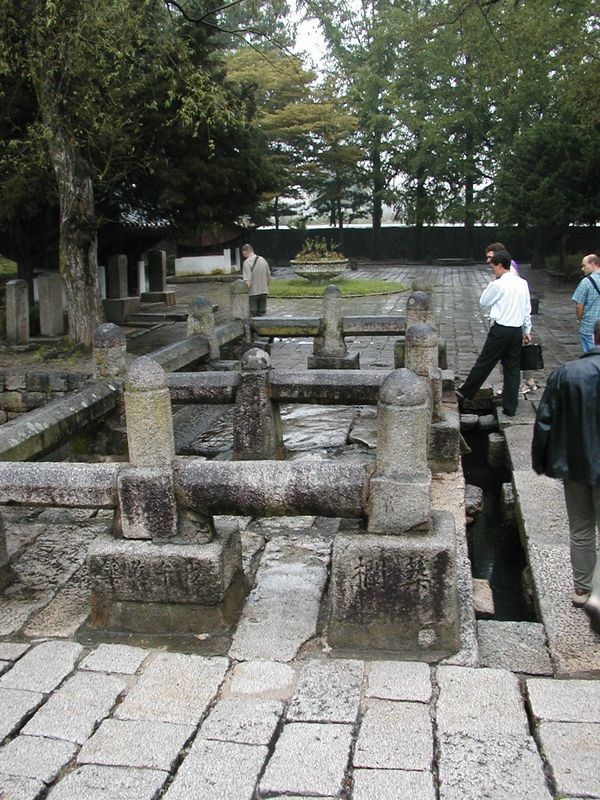 ---
Visiting
Visiting here is very simple; there is no local guide and it is all down to your tour guides to explain to you, but they all know the story (see above) and will do a good job.

Sonjuk Bridge itself is closed off, by a stone barrier added in the 18th Century by descendants of Jong Mong Ju. They also built an inferior plain bridge right next to Sonjuk Bridge though, so crossing the small stream to see the monuments and markers on the other side in a small park is possible across this other bridge.

Opposite the Sonjuk Bridge is the Pyochung Pavilion, a wooden building containing two mythological lion-turtles with stone stelae on their backs. These were installed by two separate kings of the Ri (Joseon) Dynasty to praise the honour and loyalty of Jong Mong Ju, despite the very fact of their own dynasty's existence having come from overthrowing Koryo, whom Jong was famously loyal to.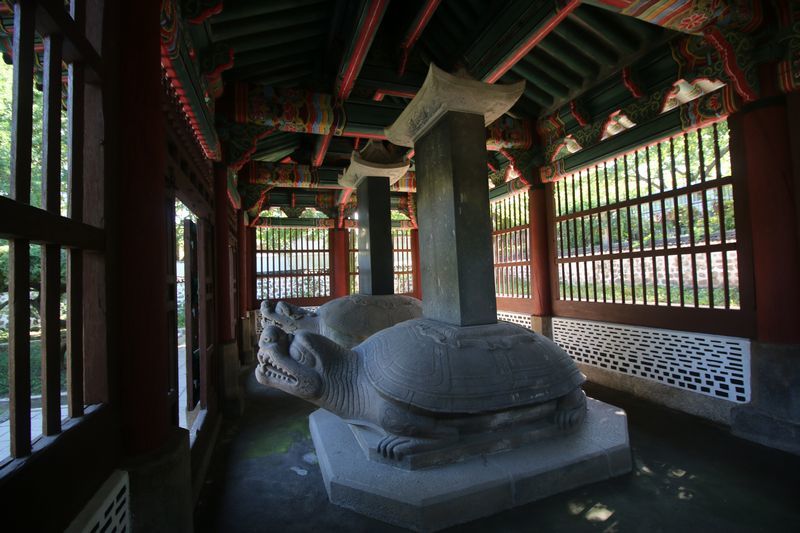 ---
---
Interested in a tour to North Korea?
Travel to
North Korea
with the only
North Korea travel experts, Koryo Tours
North Korea Travel Guide PDF | Sign up to the mailing list | About Koryo Tours