Chilgol Church
Introduction
History
Location
Visiting
Introduction
Pyongyang has two protestant churches, the larger Bongsu Church, and this small building, the Chilgol Church – open on Sundays for services that can be attended by tourists (no religious affiliation is required for a visit).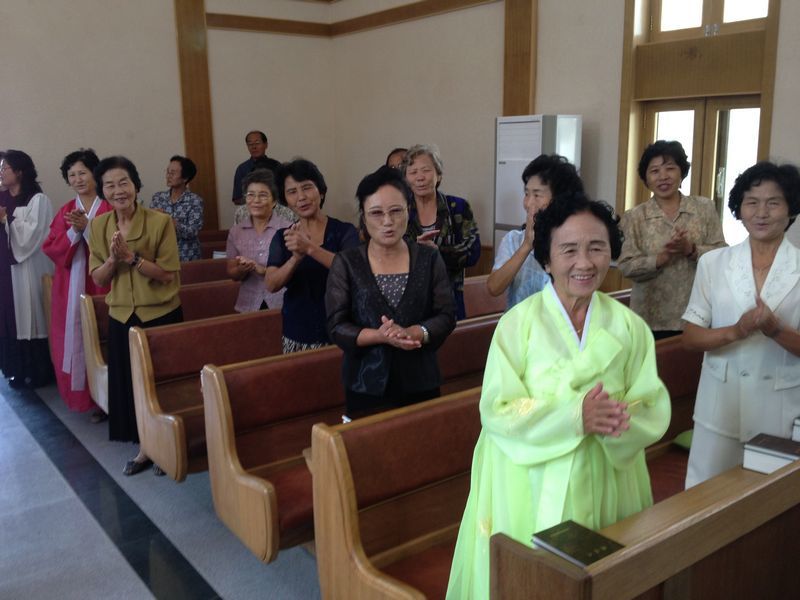 ---
History
Initially founded in 1899 and attended by Kang Pan Sok, the mother of Kim Il Sung, who was also a deaconess here. Kim Il Sung's memoirs refer to attendance at this church as a child.

As with the rest of Pyongyang, the Chilgol Church was destroyed during the bombing campaigns of the Korean War, as the spot was associated with the mother of the President it was rebuilt in 1989 in the same place it had occupied previously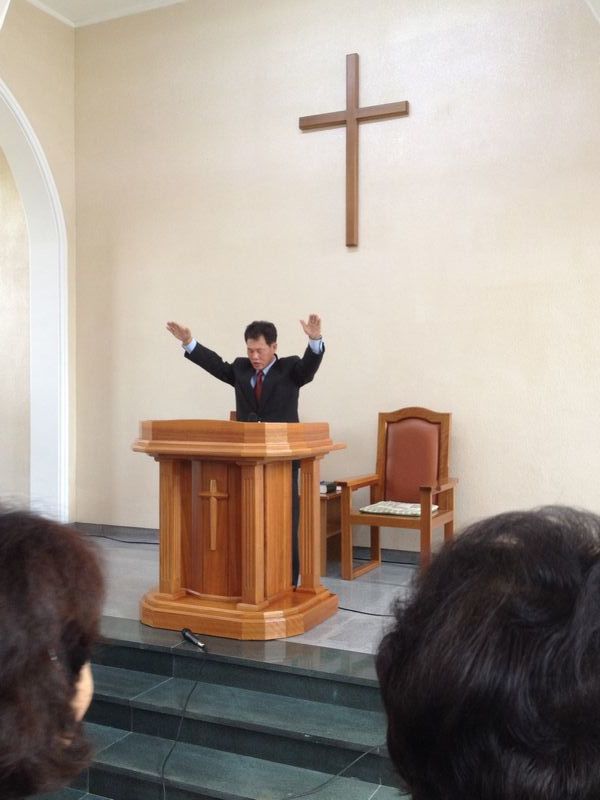 ---
Location
Chilgol Church is in Mangyongdae District, on the west side of Pyongyang City. Just off the massive Kwangbok Street and very close to the Xiangmanlou Chinese Restaurant and the Youth Hotel.

Chilgol Revolutionary Site is literally right next to the Church and this was the original home and 'native place' of Kang Pan Sok, there is also a school named for her nearby and a statue of her sits outside of the revolutionary site.

The whole of this area is associated with Kang Pan Sok, a known church-goer, and thus the Chilgol Church is permitted in this place.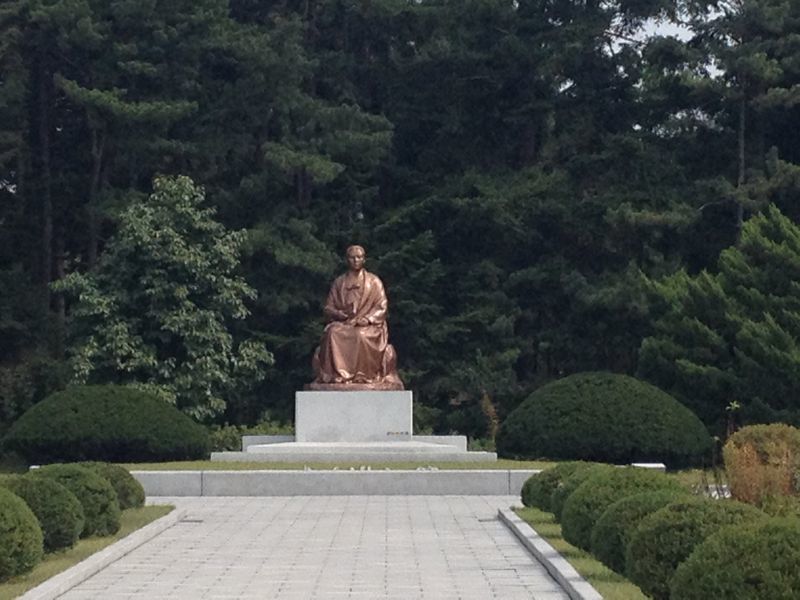 ---
Visiting
Services are only on Sundays, last around one hour, and a limited amount of English/Korean Bibles are available for visitors. This is a small church and usually attracts very modest numbers of worshippers.

Chilgol Church's choir is, of course, excellent (singing being something done very well in Korea!), and some hymns will be familiar to church-going visitors. As you would expect all services are non-political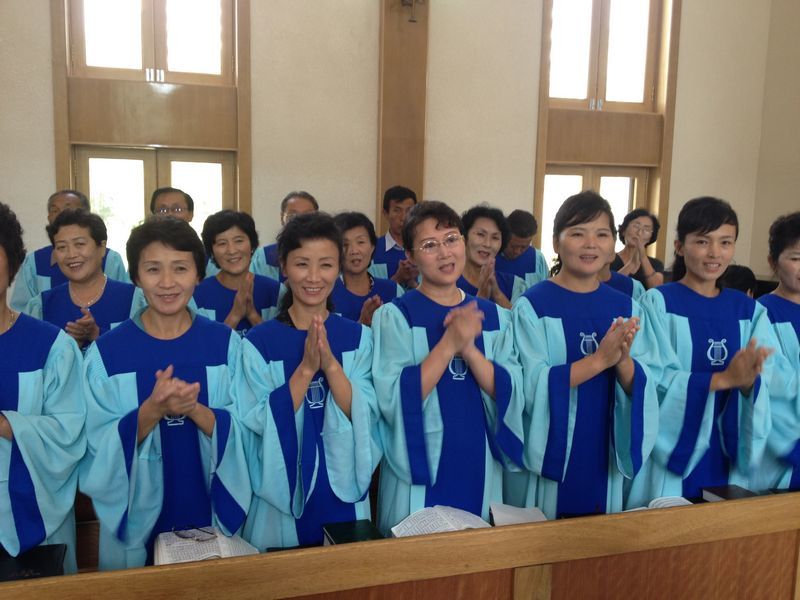 Of course, this being a church in North Korea there will be some questions at to its legitimacy, some reports claim the whole thing is staged, while anecdotal tales suggest that there is, in fact, a genuine component to the services and congregation. It being impossible to prove either way all that can be suggested is to attend, see what you think, and either make your own decision or embrace the ambiguity and uncertainty and accept that some things are unknowable!

It is expected that visitors will dress up a little. No need to go for the full Sunday best but wearing shorts, garish shirts, etc is frowned upon, so if you intend to visit a church while in Pyongyang at least bring something semi-formal to wear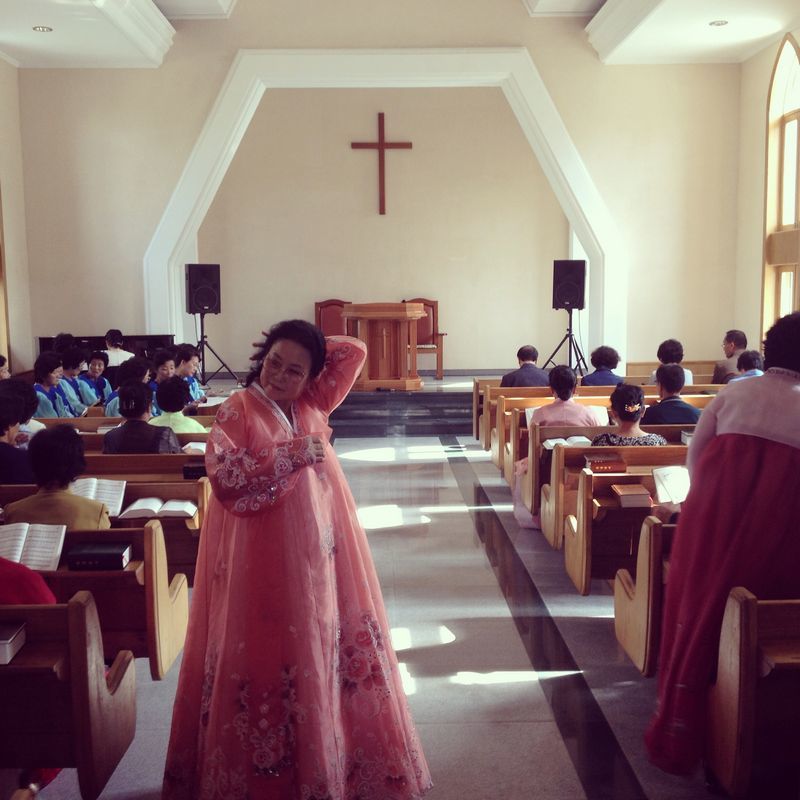 ---
---
Interested in a tour to North Korea?
Travel to
North Korea
with the only
North Korea travel experts, Koryo Tours
North Korea Travel Guide PDF | Sign up to the mailing list | About Koryo Tours