Bongsu Church
Introduction
History
Location
Visiting
Anecdotes
Introduction
Also spelt 'Pongsu Church' this is the largest church in Pyongyang and the whole of North Korea.
A protestant (no specific denomination of Protestantism though) church open on Sundays, tourists are able to visit, all services are in Korean only.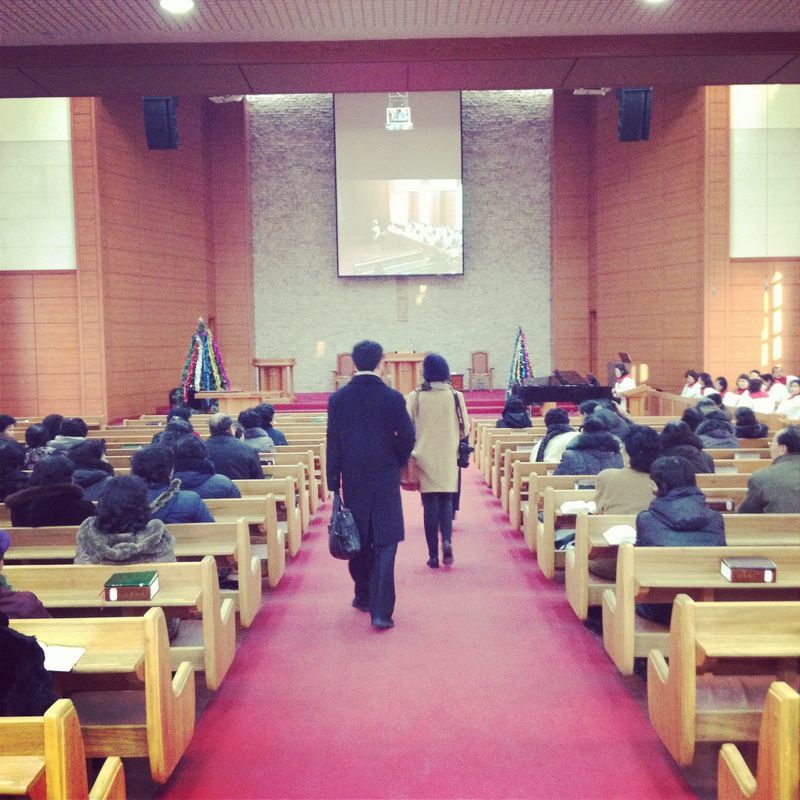 ---
History
As an aggressively secular and aetheistic country it is certainly unexpected by many visitors to find that there are churches in Pyongyang, this is one of four.

Chilgol Church (also protestant), Changchung Church (Roman Catholic), and the Russian Orthodox Church (only used by foreigners) also exist in Pyongyang.

Bongsu Church was built and opened in 1988, the first church built in North Korea since the end of the Japanese occupation. Previously Pyongyang had so many churches that it was even known as the 'Jerusalem of the East'. These churches, like everything else, were annihilated in the Korean War carpet bombing campaigns

Bongsu Church was relocated, expanded, and rebuilt in 2008, with money donated from South Korean religious groups.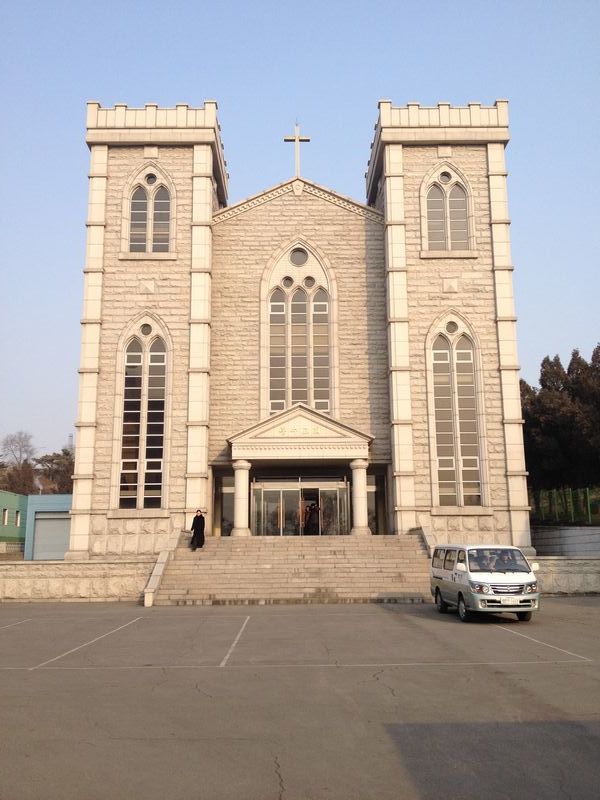 ---
Location
Bongsu Church is in the western part of Pyongyang, on a hillside above the Potong River and across said river from the Potong River Improvement Monument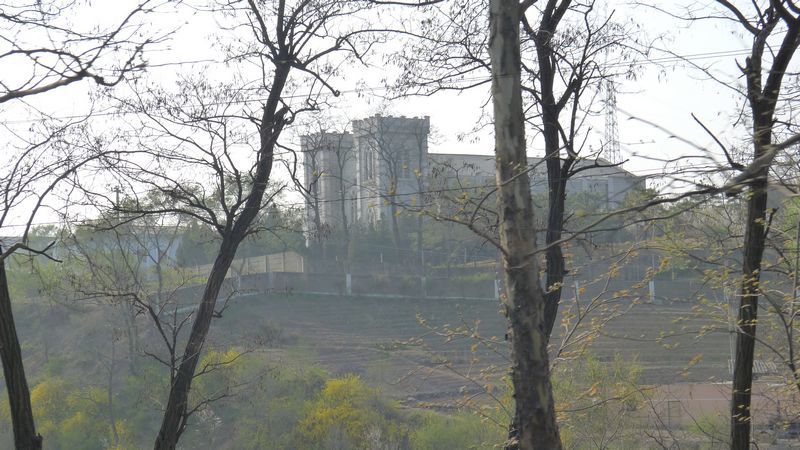 ---
Visiting
Open on Sundays for services that start at 10AM and last usually for one hour. Bilingual Bibles printed in South Korea are available for visitors to follow along. Services are on uncontroversial subjects and are explicitly non-political.

While it is easy to be cynical and assume that the services are all for some kind of show it is nevertheless true that the few worshippers who attend (far below the capacity of over a thousand that the large building can hold) seem to know their hymns and rituals very well, and the choir here is absolutely fantastic too. It is possible to speak to people here, the vicar and other staff (around 20 people work here in various capacities), so the guest can make up their own mind!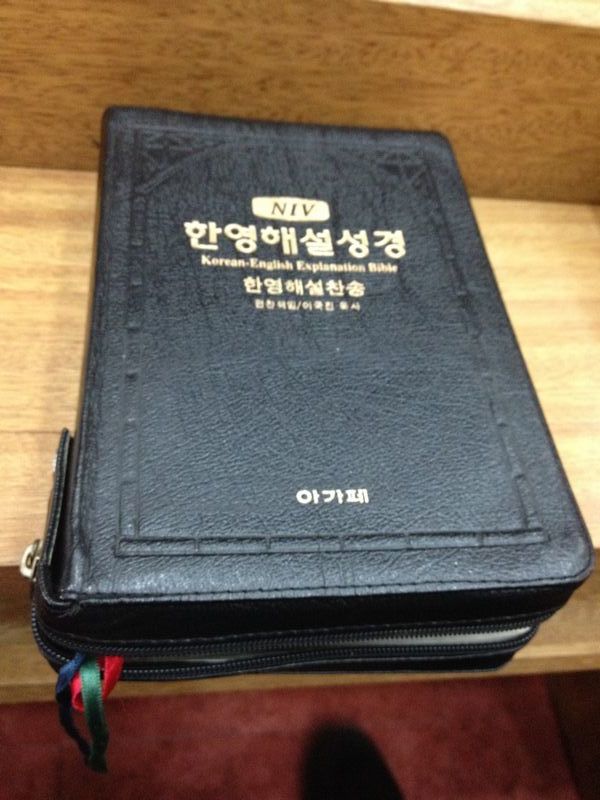 ---
Anecdotes
Billy Graham, the most well-known of American preachers, has taken to the pulpit here on more than one occasion.
His wife Ruth was raised in Pyongyang as the daughter of missionaries (pre-Liberation) and she visited too in 1997.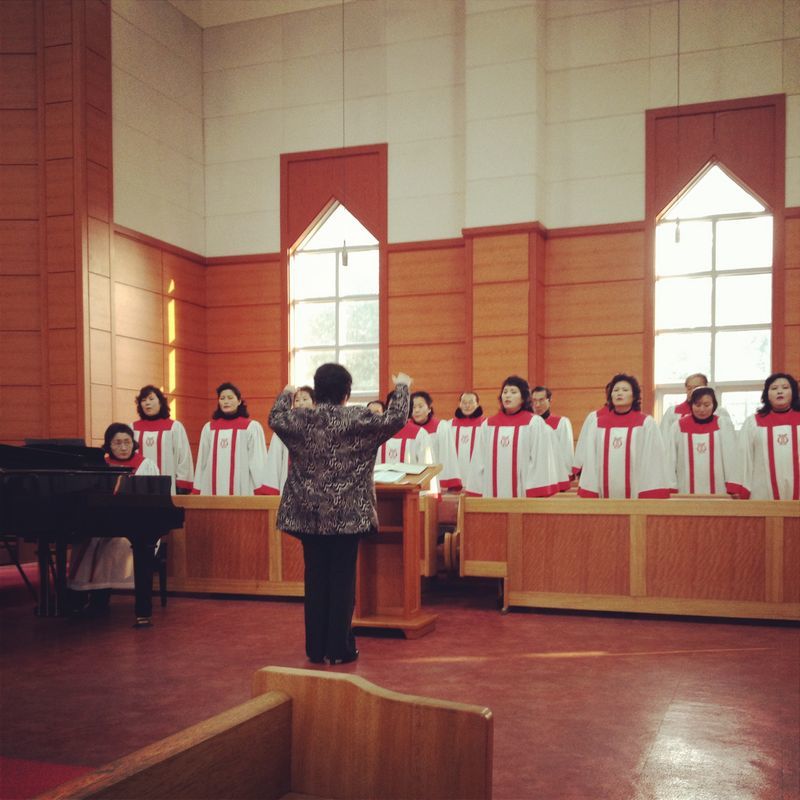 ---
---
Interested in a tour to North Korea?
Travel to
North Korea
with the only
North Korea travel experts, Koryo Tours
North Korea Travel Guide PDF | Sign up to the mailing list | About Koryo Tours