There is a total of 25 foreign embassies in Pyongyang, North Korea currently.
But what about a North Korean embassy in foreign countries?
Have you ever seen a North Korean embassy in your country?
---
North Korea currently has 48 North Korean embassies:
North Korean Embassy List (Jan. 2020)
Algeria - Algiers
Angola - Luanda
Austria - Vienna
Bangladesh - Dhaka
Belarus - Minsk
Brazil - Brasilia
Bulgaria - Sofia
Cambodia - Phnom Penh
Cameroon - Yaounde
China - Beijing
Congo (Democratic Republic) - Kinshasa
Cuba - Havana
Czech Republic - Prague
Egypt - Cairo
Equatorial Guinea - Malabo
Ethiopia - Addis Ababa
Germany - Berlin
Guinea - Conakry
India - New Delhi
Indonesia - Jakarta
Iran - Tehran
Italy - Rome
Kuwait - Kuwait City
Laos - Vientiane
Libya - Tripoli
Malaysia - Kuala Lumpur
Mexico - Mexico City
Mongolia - Ulaanbaatar
Myanmar - Yangon
Nepal - Kathmandu
Nigeria - Abuja
Pakistan - Islamabad
Peru - Lima
Poland - Warsaw
Romania - Bucharest
Russia - Moscow
Senegal - Dakar
Singapore - Singapore
South Africa - Pretoria
Spain - Madrid
Sweden - Stockholm
Switzerland - Bern
Syria - Damascus
Tanzania - Dar-es-Salaam
Thailand - Bangkok
Uganda - Kampala
United Kingdom - London
Venezuela - Caracas
Vietnam - Hanoi
As well as these North Korean embassies, there are also North Korean consulates and other representations in China, Russia, and other countries.
---
Visiting a North Korean Embassy
If you have a North Korean embassy in your country, you can go to the embassy to pick up your North Korean visa.
This is suitable for those that wish to have the DPRK visa inside their passport.
Otherwise, the North Korean visa is issued on a separate piece of paper and you will not get a passport stamp entering or exiting North Korea - unless you visit Rason Special Economic Zone in the North East of North Korea.
If you wish to do this, you should inform your travel company as they will still need to apply for the visa on your behalf.
It is subject to costs at each individual embassy how much you will have to pay for the North Korean visa fee.
---
North Korean Embassy:
Poland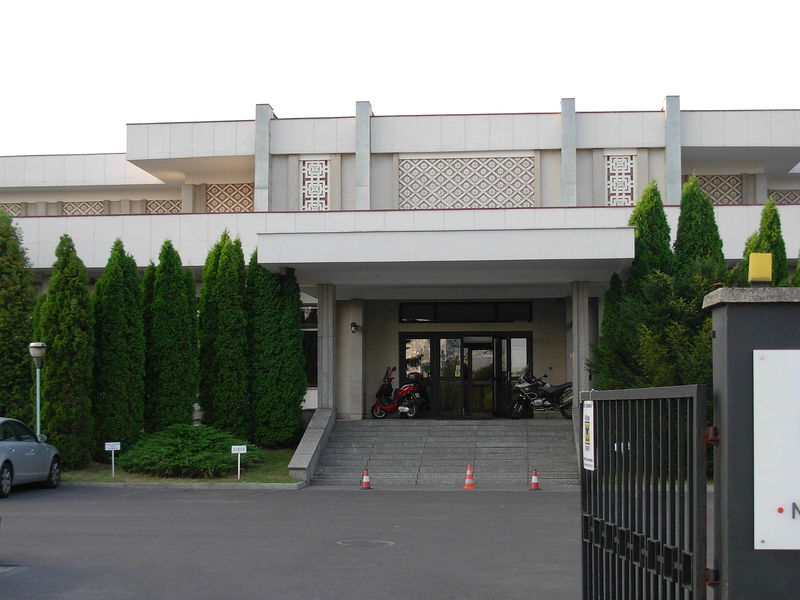 (SOURCE: Wikipedia)
North Korea has had diplomatic relations with Poland since 1989, and they still carry on to this day with the North Korean embassy in Poland still under operation, and Poland also has an embassy in Pyongyang, North Korea.
Address:
ul. Bobrowiecka 1 A
00-728 Warszawa
Poland
North Korean Embassy:
UK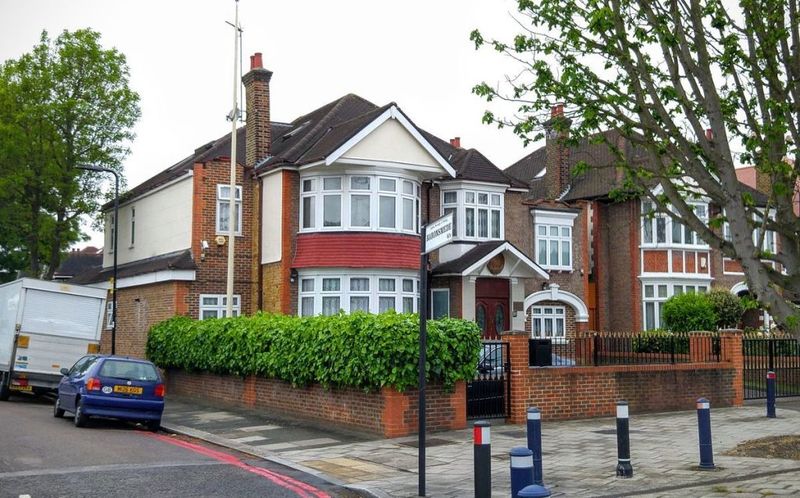 This small quaint North Korean Embassy is located in the suburbs of London in a typical British red-brick style house.
Just like any other house - except for the flagpole which sometimes has the North Korean flag flying.
North Koreans and British people live next to each other in harmony, with the neighbours often discussing their unusual next-door neighbours in the media.
Address:
73 Gunnersbury Ave
London W5 4LP
United Kingdom
North Korean Embassy:
Russia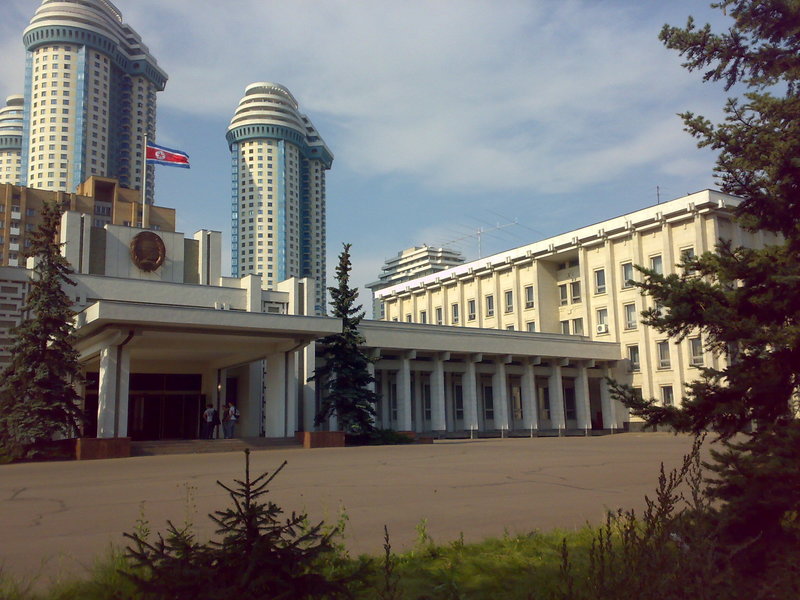 The North Korean embassy in Moscow (pictured above) is the chief diplomatic mission of North Korea in Russia.
There are also other consulates in other locations in Russia.
North Korean Embassy:
Germany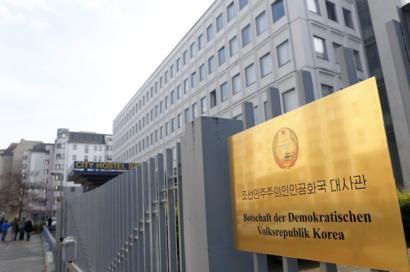 (Source: BBC)
The North Korean Embassy in Germany is based in Berlin.
The North Korean embassy has been here since 1990, but it recently came under the spotlight for having to close down the hostel that runs in one of the buildings in the North Korean embassy area.
It was recently ruled by the court (Jan 2020) that the hostel is a breach of sanctions and therefore must shut down.
Address:
Glinkastraße 5-7
10117 Berlin
Germany
North Korean Embassy:
Vietnam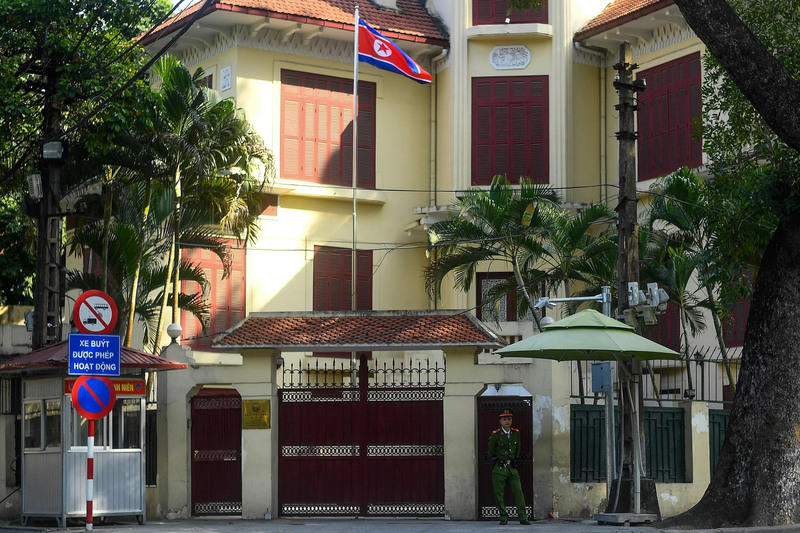 The North Korean Embassy in Vietnam is located in Hanoi.
It was visited by Kim Jong Un in February 2019 after the second US-Korean summit.
Address:
25 Cao Ba Qrt Street
Hanoi
Vietnam
---
---