Introduction
Location
Visiting
Cost
Tips
Further Information
Introduction
Built in record speed in 2016 and officially opened in April 2017, Ryomyong Street is one of North Korea's recent signature construction projects and one of many locations where we can walk in Pyongyang.
---
Location
Ryomyong Street is located in the North East of Pyongyang.
It is near the April 25 House of Culture, Chinese Embassy, University of Foreign Studies and Kim Il Sung University.
The street itself leads to Kumsusan Palace of the Sun, Revolutionary Martyrs Cemetery, Pyongyang Zoo and Mt Taesong.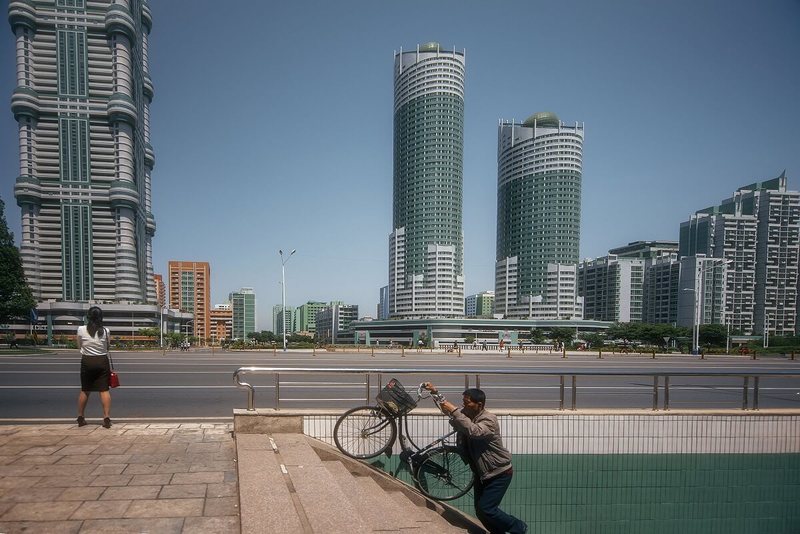 ---
Visiting
Walking along Ryomyong Street is typically done when coming to the area for a meal at one of the restaurant in the area or to visit the new foreign languages bookshop that is located here.
The first standout feature of Ryomyong Street is that Pyongyang's eternal life monument (every North Korean city & town has one) is located at the start of the street.
The main standout features of the street though are the six condominium buildings here that range in size from 35 floors tall, right through to 82 floors tall making it the tallest inhabited building in North Korea (the Ryugyong Hotel at 105 floors is not inhabited – yet).
Which route you take for your walk along Ryomyong Street depends on your itinerary in the area, but typically you will be dropped off by your bus first and then walking which could be any combination of to and from a restaurant, or to and from the new foreign language bookshop.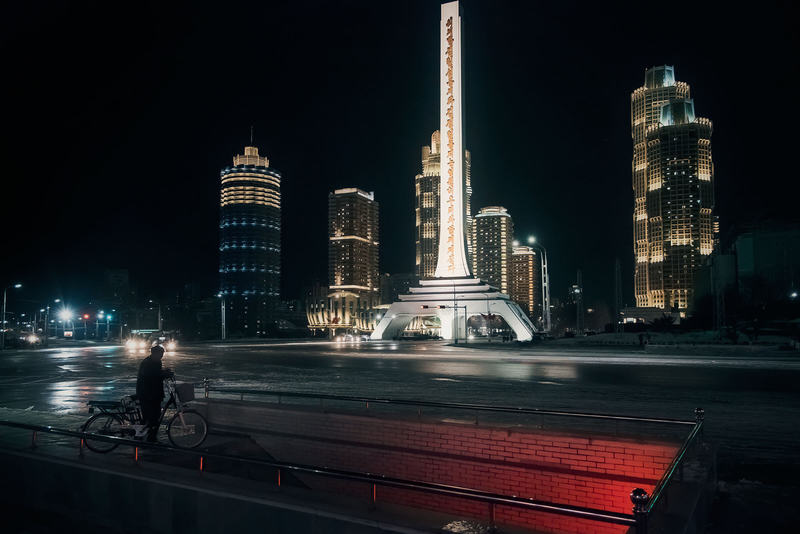 ---
Cost
There is no cost to visit this location.
---
Tips
Any time of day is good to walk along Ryomyong Street with the impressive white towers standing out during daylight, but are then lit up at night.

The main thing to watch out for when walking on the side walk anywhere in North Korea is uneven concrete, people repairing the footpaths and bicycles (always stay off the bike path to the right).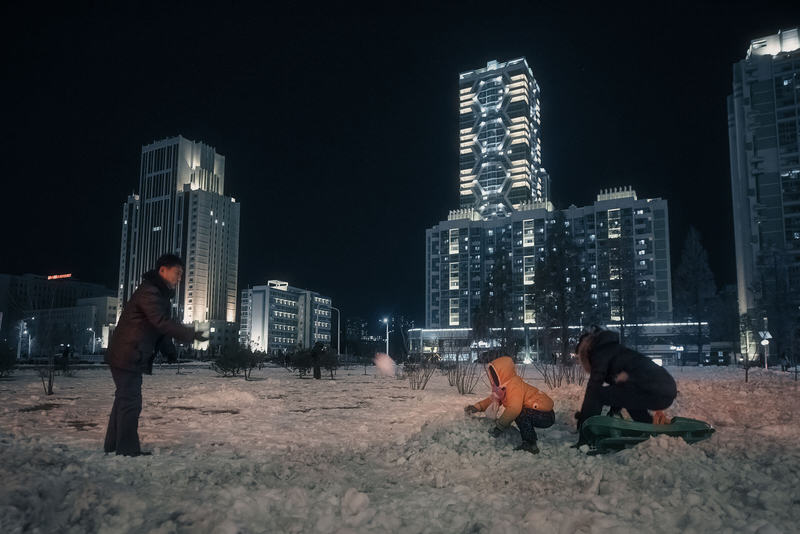 ---
Further Information
Ryomyong means 'dawn' and is named as such due to being the road that leads to Kumsusan Palace of the Sun.

The order to start construction of Ryomyong Street was issued in March 2016 with the target opening date in August 2016, however this was pushed back and it was officially opened in April 2017 just in time for Day of the Sun celebrations on April 15 which is still a record nonetheless!

The majority of residents that live on Ryomyong Street are university teachers, staff and their families due to its location near the University of Foreign Studies and Kim Il Sung University.

The buildings on Ryomyong Street were developed with a focus on making them as green as possible with solar panels being incorporated into the designs and supplying part of the street's electricity requirements.

Inside the Lotus Building where one of the local restaurants is located you will see a store called Jinhwa which is a local version of the Chinese-Japanese joint venture lifestyle store Miniso. No photos are allowed of or in this store, but you can shop here which is all imported goods.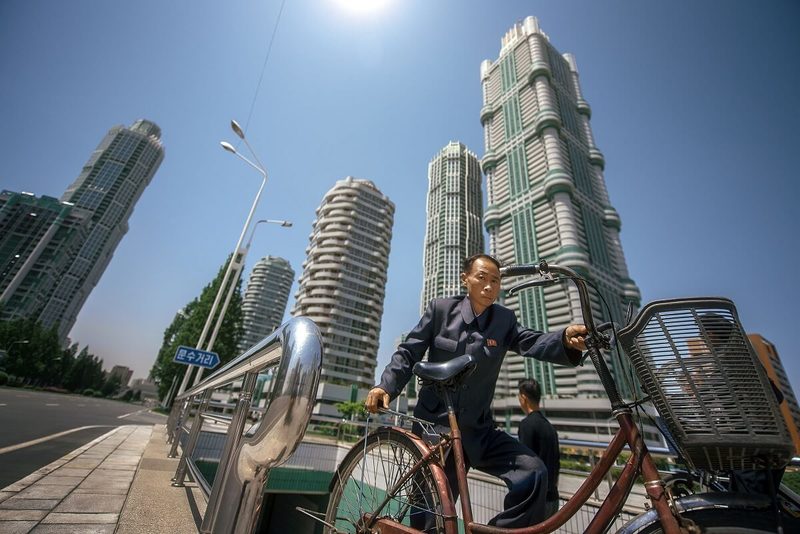 ---
---
Interested in a tour to North Korea?


Travel to

North Korea

with the only
North Korea travel experts, Koryo Tours
North Korea Travel Guide PDF | Sign up to the mailing list | About Koryo Tours