Ulim Waterfall
Location
Background
Visiting

Meaning 'Echo Waterfall' Ulim Waterfall is one of those sites that often makes an appearance in DPRK media; on stamps, on TV, and even in the backdrop of some versions of the Mass Games.
Despite this, it remains little-visited although the nascent-but-growing domestic tourism industry sometimes sees buses of Pyongyang tourist stopping off here on their way to or from Wonsan or the nearby Masik-Ryong Ski Resort.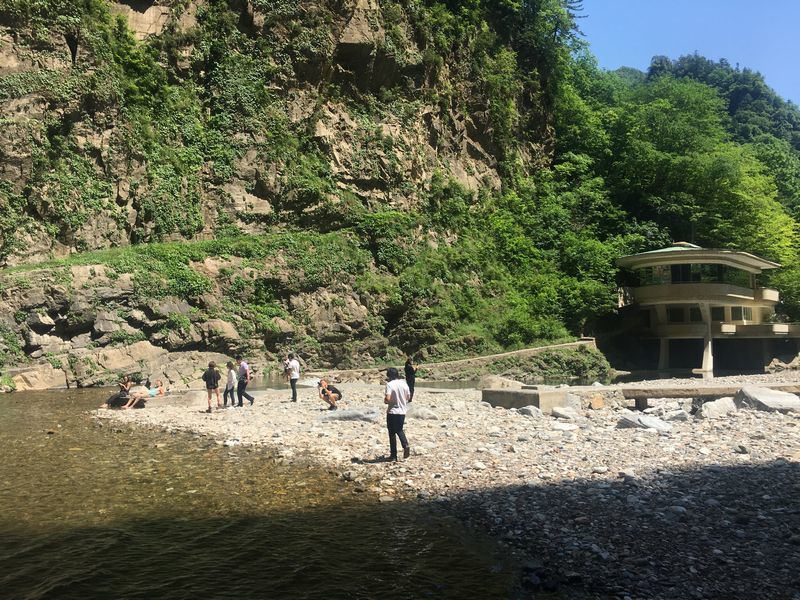 ---
Location
Ulim Waterfall sits in a peaceful valley just a short drive off the Pyongyang-Wonsan Highway around 35km by road from the east coast city of Wonsan.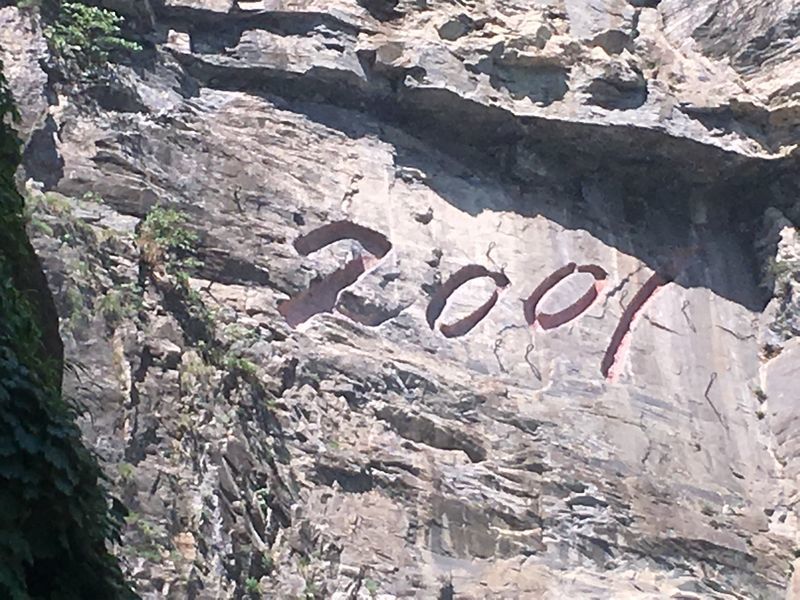 ---
Background
Ulim Waterfall was reportedly discovered by KPA soldiers in the mid-1990s. Although, they were known to locals before that time, given that the name of the falls refers to the claim that they can be heard up to 4km away. Kim Jong Il visited Ulim Waterfalls in 2001 when he ordered them to be made accessible.
This 75m waterfall is a truly impressive natural site in North Korea.
On the cliff face next to the walls the number '2001' are carved, marking the date of the notable visit and the building of a small and under-used resort here (consisting of a road, car park, guesthouse).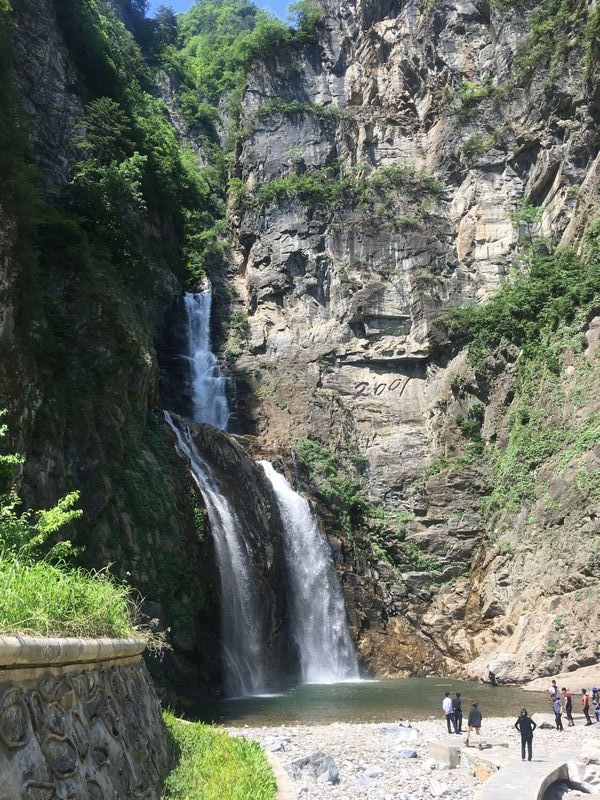 ---
Visiting Ulim Waterfall
The pool at the foot of the falls is serene. Although swimming and bathing are officially banned, locals often do it anyway.
Picnics are a good idea in this pretty spot. For anyone visiting Wonsan, this is a very worthwhile stop to stretch legs and get in some natural scenery.

There are parking facilities available around 10 mins walk from the falls themselves.
A pleasant stroll in a peaceful area with the increasingly loud roar of the water, as well as the 'echo' which gives Ulim Waterfall its name signalling as you get closer.

Most of the area next to the pool at the foot of the falls is made up of rocks, so watch your step when walking over them. They make for good skimming stones for those who are not dipping their toes in the cool mountain water!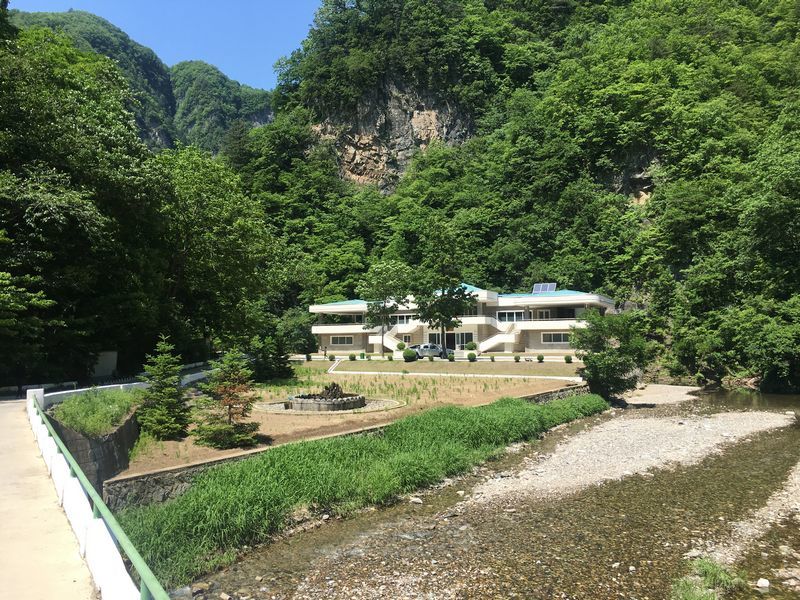 ---
---
Interested in a tour to North Korea?


Travel to

North Korea

with the only
North Korea travel experts, Koryo Tours
North Korea Travel Guide PDF | Sign up to the mailing list | About Koryo Tours