Tongmyong Hotel Restaurant
Wonsan
Introduction
Location
Cuisine
Visiting Tips
Tongmyong Hotel Restaurant: Introduction
The Tongmyong Hotel Restaurant is a seafood restaurant located inside the Tongmyong Hotel in Wonsan, North Korea.
The Tongmyong Hotel is located not far from the centre of Wonsan City.
The restaurant itself is currently under refurbishment.
(December 2019)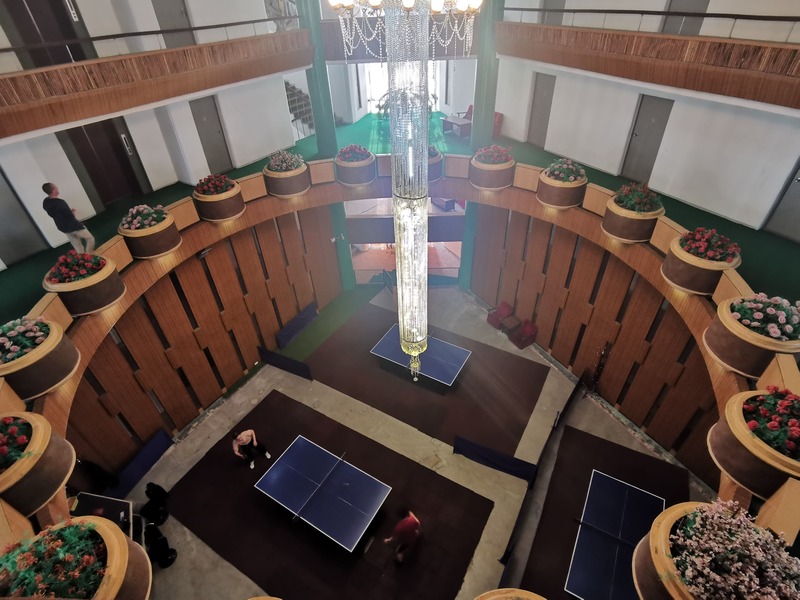 ---
Tongmyong Hotel Restaurant: Location
The Tongmyong Hotel Restaurant is located beyond the second floor.
To get to it, you can either take the lifts to the left once you walk inside the hotel.
Or, you can take the stairs.
Once you get the lift to the highest point, you will then need to take the short flight of stairs up again to the restaurant.
The restaurant is situated right next to the sea.
There are plenty of seats next to the window - so make sure you sit here for a great view of the sunset.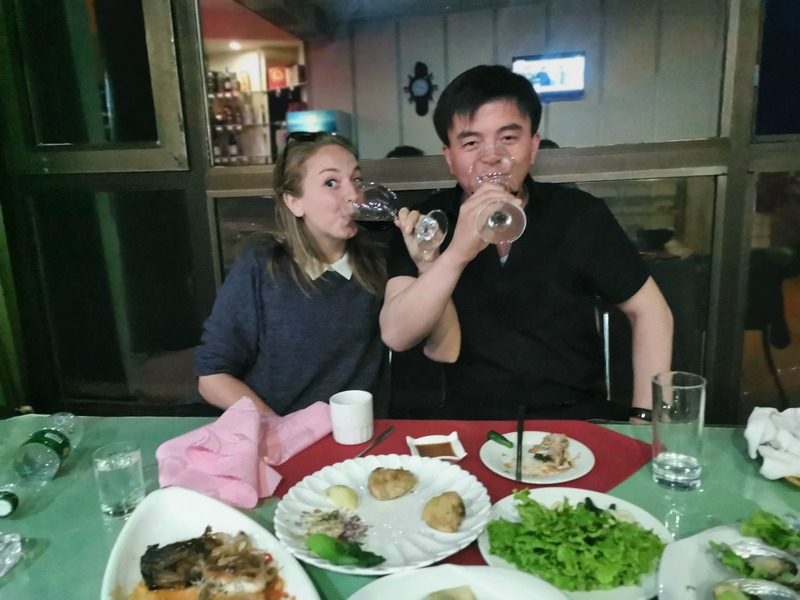 ---
Tongmyong Hotel Restaurant: Cuisine
Being right next to the sea, this restaurant boasts some of the most peculiar and interesting seafood around.
Seafood on the East Coast of North Korea is some of the best in North Korean cuisine.
As well as your typical side dishes such as kimchi, salad, and various meats and vegetables, you will also be rewarded with some bizarre and unique fish BBQ.
One of which includes a flaming whole fish that comes set on fire.
(Let the fire go out before you eat it!)
---
Tongmyong Hotel Restaurant: Visiting Tips
Don't be scared if you're not used to this type of seafood. We recommend embracing it!

If you don't like seafood, you can choose from other items on the menu including vegetarian food and steak.
​​​​​​​
If you're not full from the food, you can take a walk on the pier in the evening for some more freshly caught seafood with the locals!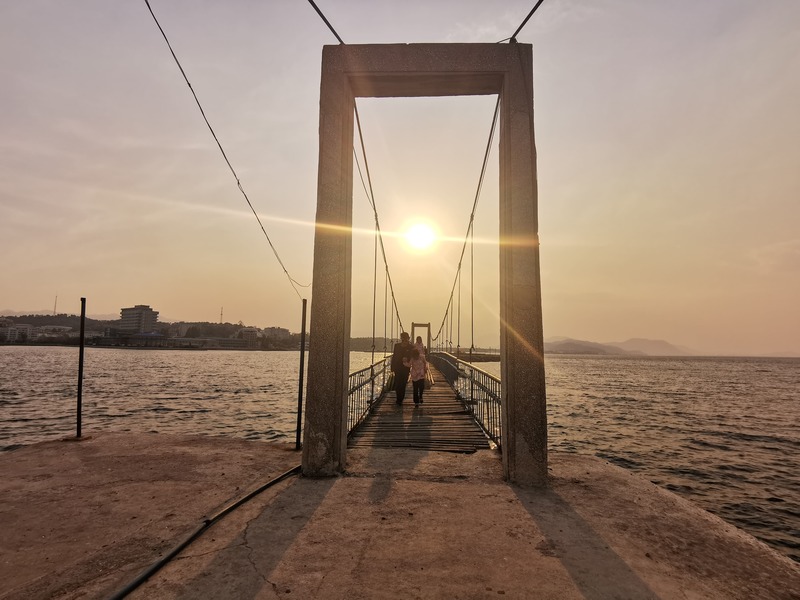 ---
---
Interested in a tour to North Korea?


Travel to

North Korea

with the only
North Korea travel experts, Koryo Tours
North Korea Travel Guide PDF | Sign up to the mailing list | About Koryo Tours