Introduction
Visiting
Location
Practical Tips
Anecdotes
Central Court of the DPRK Introduction
North Korea has multiple layers of courts within its judicial system such as those at a city & provincial level, and even specialised courts for the military and railway system.
The Central Court sits at the top of them and, as the supreme entity within the North Korean judicial system, deals with the most serious civil or criminal cases, as well as cases which could not be resolved at a lower court.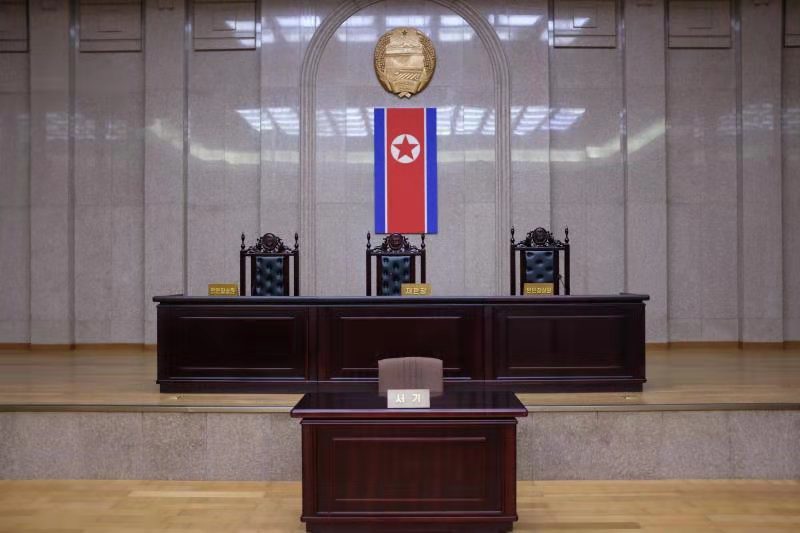 ---
Visiting
The building of the Central Court of the DPRK itself is not very big. The tour of it does not take very long. After the tour of the building, you will be taken to a visitor room where you will watch a video about the judicial system in North Korea and the Central Court of the DPRK.
You can purchase books on the North Korean legal system and laws of the country and you can chat with the courthouse guides further about law and its enforcement in North Korea.
You will have two guides at the Central Court of the DPRK courthouse. A lady who will guide you and give short presentations throughout, and a representative from the Foreign Legal Assistance Bureau who is there to answer your questions. Both guides are very welcoming and hospitable, with a genuine interest in hosting foreigners.
There is a cost of 10 EUR per person to visit, but to be clear the cost is a consulting fee – not an admission fee.
---
Location
The Central Court of the DPRK is located in Pyongyang, just off Kwangbok Street across the road from the Pyongyang Circus.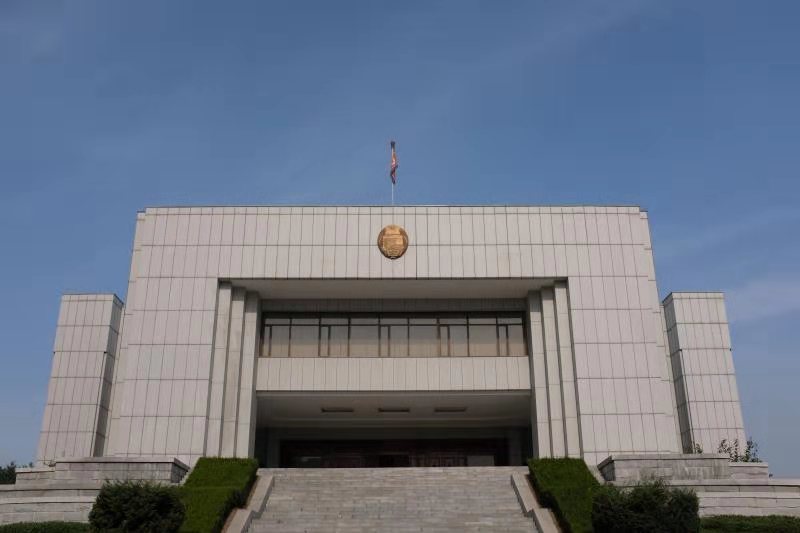 ---
Practical Tips
The building is easy to visit with a combination of steps, ramps and an elevator for those that need assistance.

This is the place where foreigners who have found themselves in trouble in North Korea come for sentencing. For this reason, we recommend exercising a strong sense of decency during your visit out of respect for them.
---
Anecdotes
The current Central Court of the DPRK court building was built in 2010, with the original court building being located near Kumsusan within a residential area.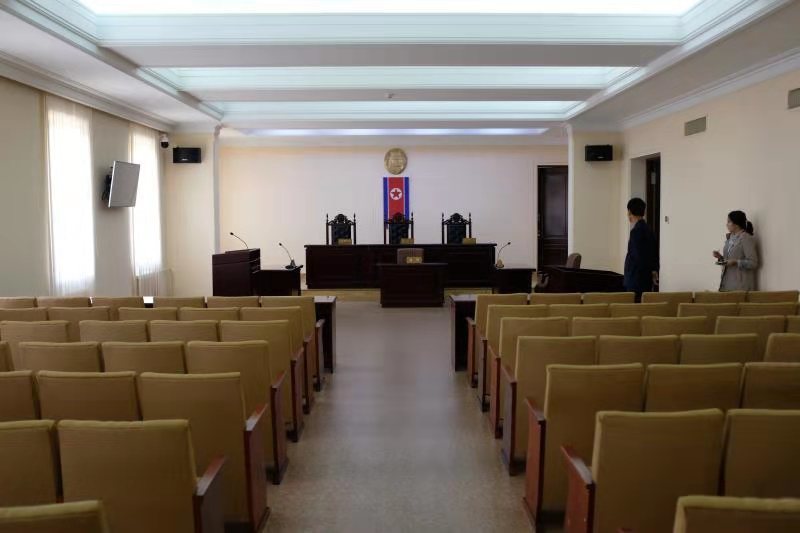 ---
---
Interested in a tour to North Korea?


Travel to

North Korea

with the only
North Korea travel experts, Koryo Tours
North Korea Travel Guide PDF | Sign up to the mailing list | About Koryo Tours