Sinhungsan Hotel
Introduction
Location
Exterior
Interior
Visiting

Sinhungsan Hotel is the only place in central Hamhung that can accommodate tourists. Other options nearby are the Majon Beach Resort and the luxury Majon Hotel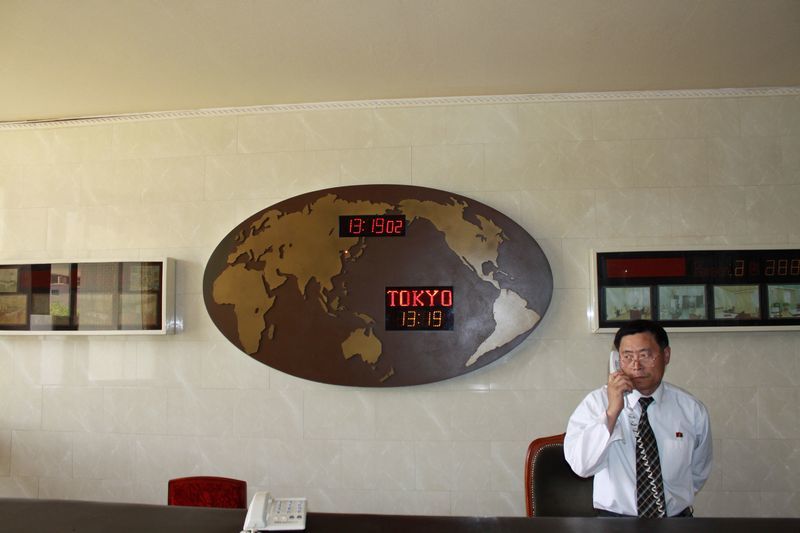 ---
Introduction
Hamhung City has been open to tourists since 2010, there are a few options for overnight stays but this is the only one in the downtown area. Even if not staying here overnight visitors will likely eat in the restaurant in the Sinhungsan Hotel and the décor of the interior is worth a visit all by itself!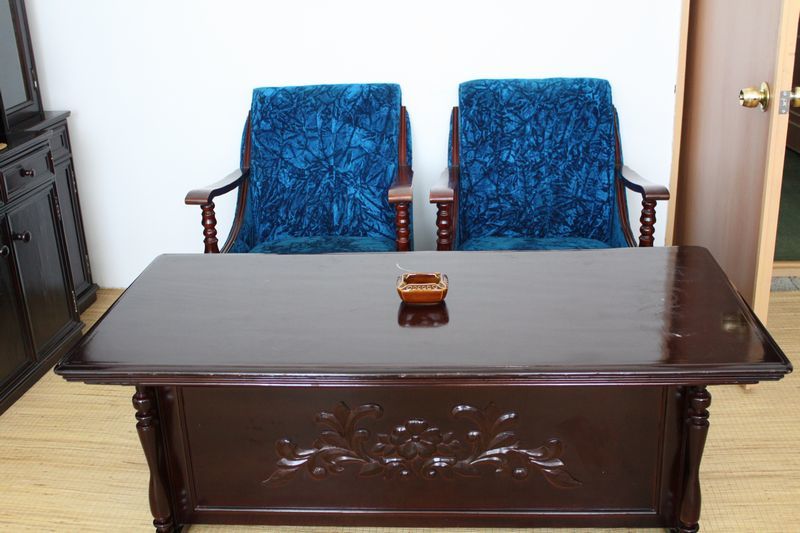 ---
Location
Right in the middle of Hamhung. Just down the road from the statues of Kim Il Sung and Kim Jong Il, and around the corner from the massive Hamhung Grand Theatre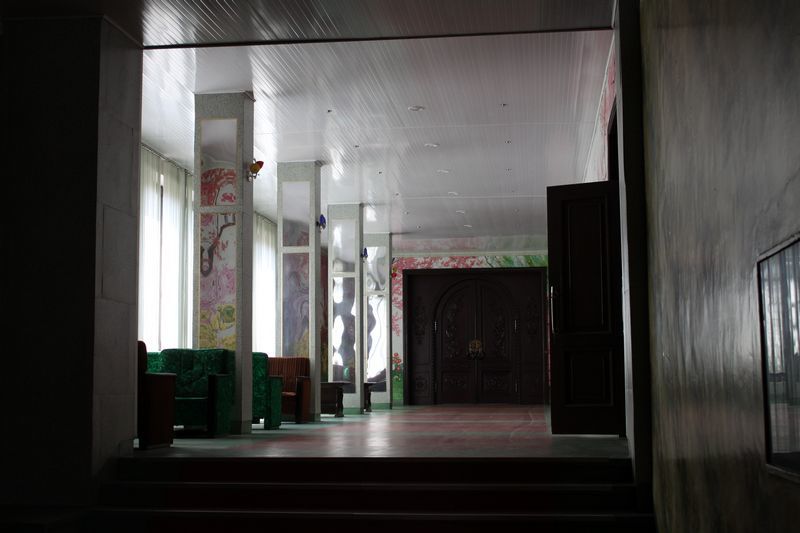 ---
Exterior
From the outside, the Sinhungsan Hotel looks similar to many other 1970s & 80s North Korean hotels. Characterised by grey cement, a certain modernistic charm, but in general a somewhat generic building. Inside is where it comes into its own, visit before it gets renovated!

In front of the hotel, on the roof that covers the main entrance, there is a slogan stating 'the Great Comrades Kim Il Sung and Kim Jong Il will always be with us'. Originally (as with all other examples of this phrase in the DPRK) it stated Kim Il Sung alone, later the name of Kim Jong Il was added.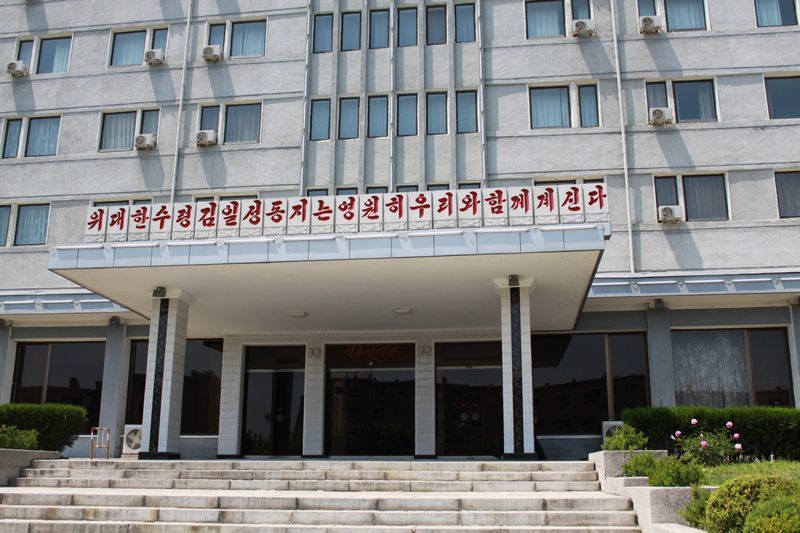 ---
Interior
Simply beautiful, in that definitively North Korean way; some unusual wallpaper and carpets in certain areas, beaded curtains covering circular doorways to booths in the restaurant, plastic flowers in the bar. It really is a gem!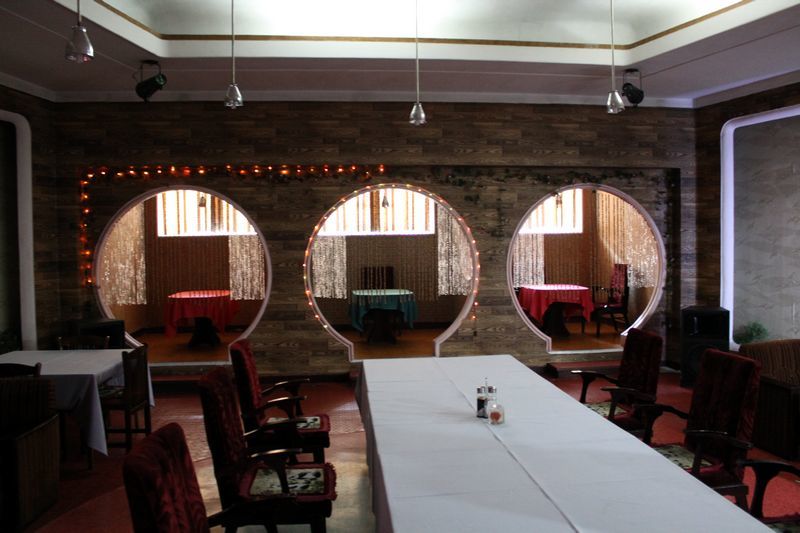 Rooms are simple, 73 of them, with twin beds as standard. Most rooms have a desk and chair also, a TV with local channels only.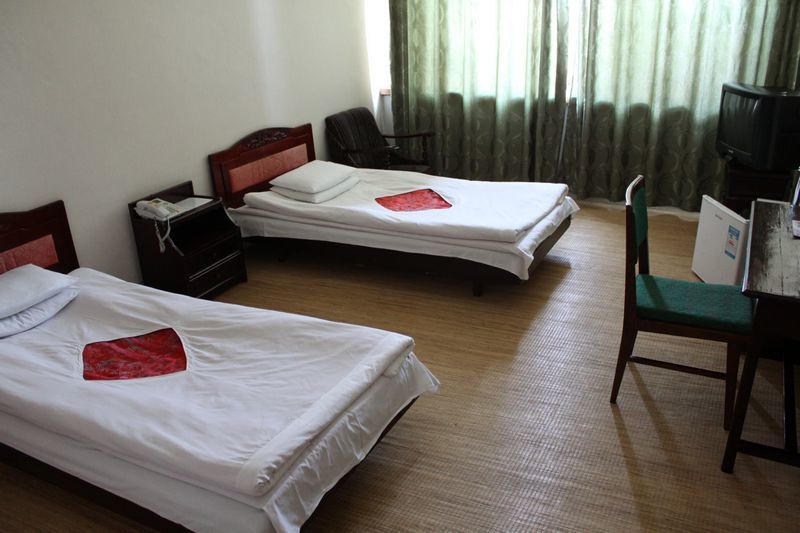 ---
Visiting
Hot water is limited and somewhat unreliable, but that's no reason not to stay here! The bar of the hotel is quite fun, there are billiards and ping pong too, as well as plenty of photo opportunities as well as inspiration for any retro interior designers spending time here!

Sinhungsan Hotel has a bookshop, general snack shop, karaoke room, and a decent restaurant. It is all-round a decent place to stay in terms of facilities, and an amazing place to stay in terms of aesthetics!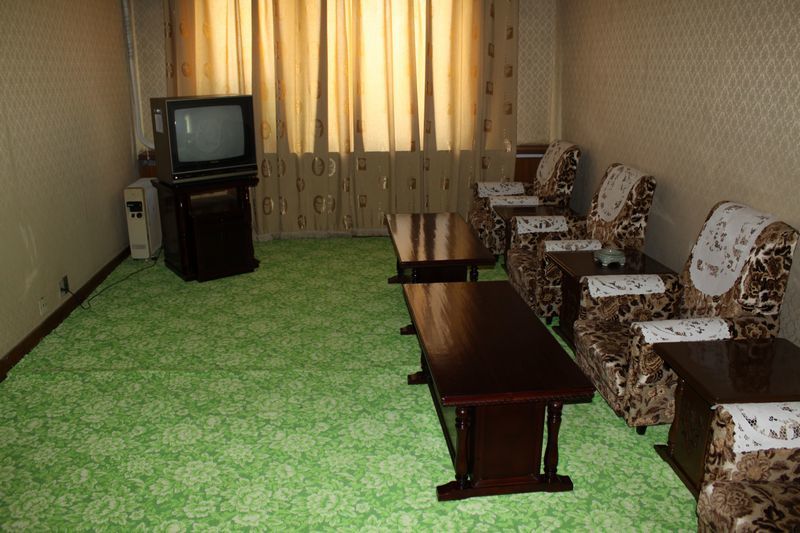 ---
---
Interested in a tour to North Korea?


Travel to

North Korea

with the only
North Korea travel experts, Koryo Tours
North Korea Travel Guide PDF | Sign up to the mailing list | About Koryo Tours