Majon Beach Hotel
Introduction
Location
Exterior
Interior
Visiting & Tips
Majon Beach Hotel: Introduction
The Majon Beach House Tourist Resort is located on North Korea's East Coast.
It is a resort made up of many small houses that each have 4 rooms in them - 2 on the ground floor, 2 on the second floor.
There is a main reception building with a restaurant/breakfast area, karaoke, billiards etc.
There are 21 buildings with more than 100 rooms, including deluxe suites, premium, and standard rooms.
It is a convenient place to stay if you want to explore North Korea's second-largest city, Hamhung.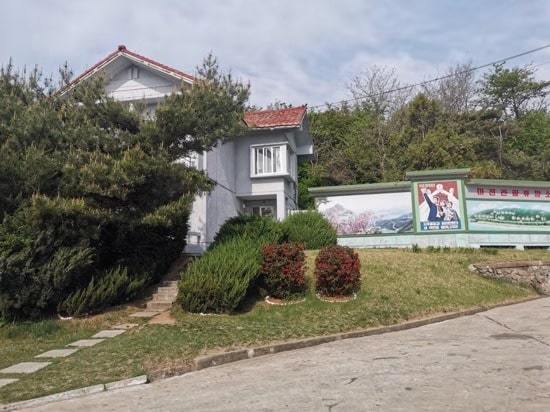 ---
Majon Beach Hotel: Location
The Majon Beach House is the choice accommodation for foreigners staying in Hamhung, North Korea's second-largest city.
This resort area is located right on the east coast of North Korea. The beach huts look out onto the beach.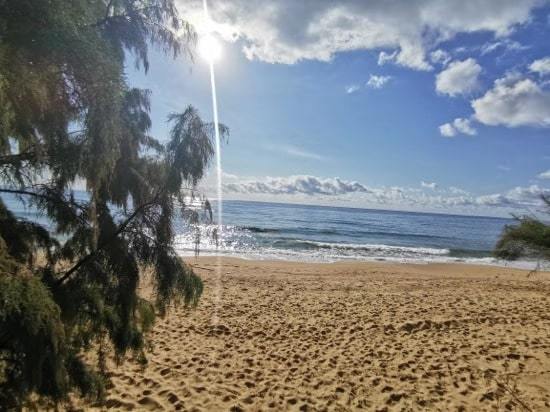 ---
Majon Beach Hotel: Exterior
The Majon Beach House resort in Hamhung is a large resort area.
When you first drive in, you will come to a large reception building. Here, you can check-in and get the keys to your room.
After checking in at the reception area, you walk up the path that is situated in-between the beach houses and the beach itself.
Some of the houses are a several minute walk from the main building, so if you need something nearby then be sure to ask!
The closest houses are just a 1 or 2-minute walk, whilst the ones further away can be up to a 5-minute walk. You will also have to go up some steps to get into your house, and if you are on the second floor you will have to carry your luggage up.
The beach is located just a short walk down the steps from your beach house. You cross the small path, then walk down the steps to the beach.
You can walk the length of the beach alone, and also enjoy swimming and beach activities. You do not need to have your guides present, although you should bear in mind being sensitive with photography of locals who are on holiday at the beach or who are fishing. You may be asked to go back to the hotel area, or to stop taking pictures. If you are asked to go back or to not take pictures, please do so accordingly.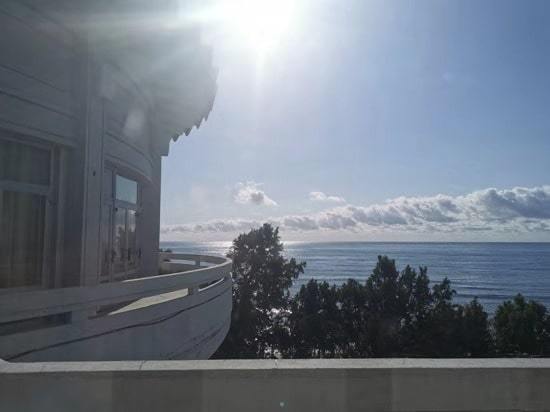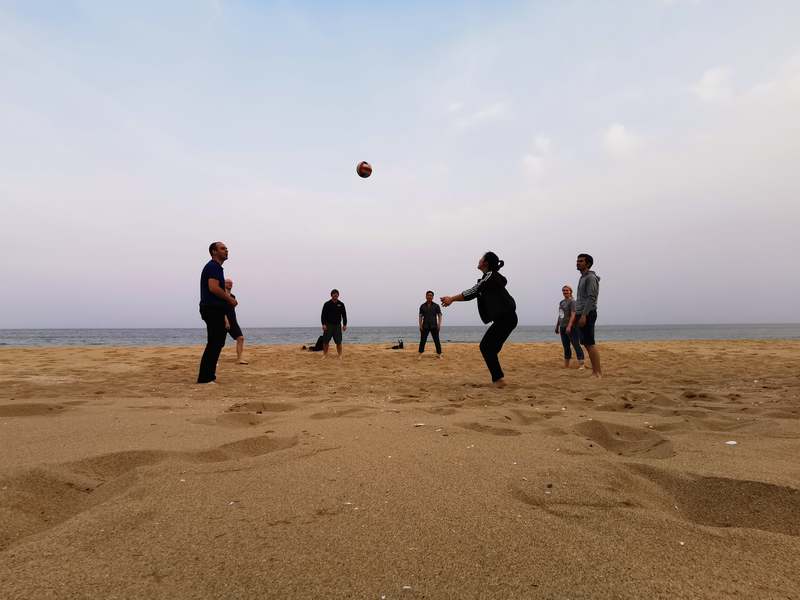 ---
Majon Beach Hotel: Interior
Reception Area:
This building houses all of the resort amenities and is where the resort reception area is.
There is a 150-seater banquet hall, 3 dining halls, international communications service, bookshop, coffee shop, karaoke, shop, billiards, table tennis, barber's, and volleyball court.
There is a laundry service at reception also at an extra charge. They charge per item.
Bedrooms:
All bedrooms have an en-suite bathroom. However, there is no running water. Bathrooms are equipped with a bath and a large bucket, as well as bottles of water.
Some bedrooms are equipped with a balcony overlooking the sea.
All bedrooms are basic but include a kettle and cups. Bring your own coffee and tea!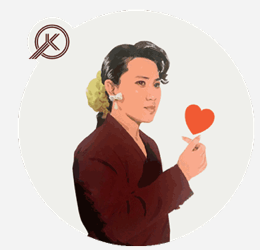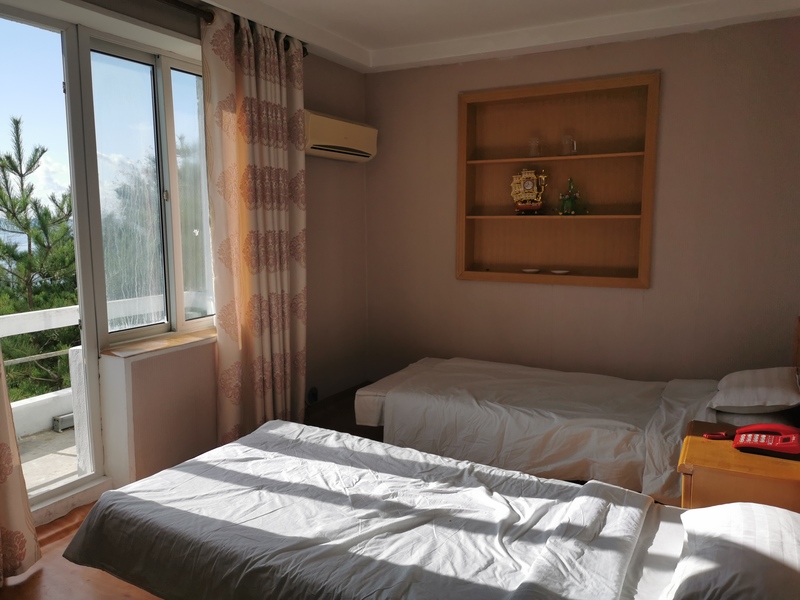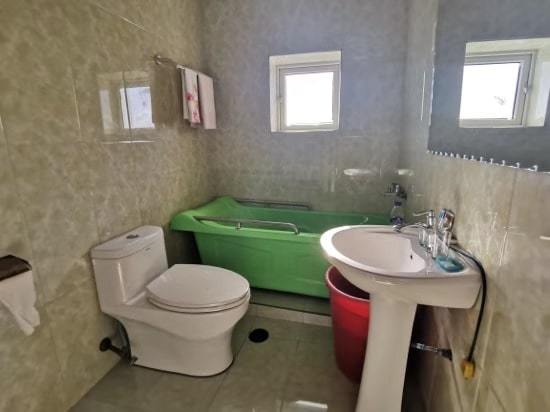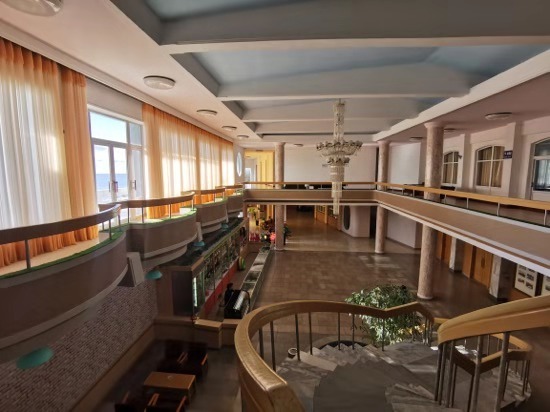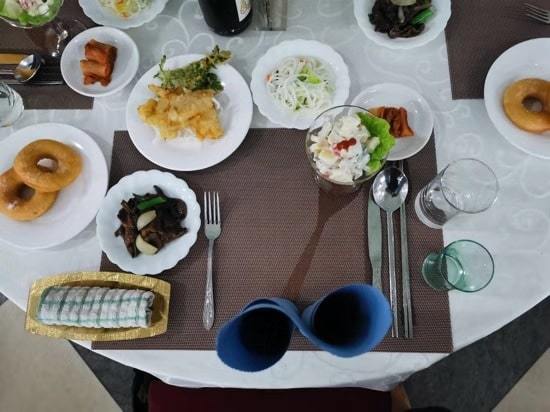 ---
Majon Beach Hotel: Visiting Tips
- The hotel provides firewood for bonfires on the beach at an extra cost. Depending on how many of you there are and how big you want your bonfire to be, this could be around 2-5EUR per person.
- The hotel can also organise a seafood BBQ on the beach for an extra cost. The price varies and starts from around 5EUR per person.
- Inside the rooms in the hotel, there is a large bucket full of warm water. This is water for you to bathe heated by an electric rod. It will be pre-heated, but it may go cold overnight. If you wish to use it in the morning, you can turn the heating rod back on. DO NOT put your hand in the water whilst the electric current is going through it. You will get electrocuted.
- Wake up for the sunrise over the sea or make sure you're at the beach to see the sunset.
- It is a good idea to arrive here late afternoon whilst it is still light and you can enjoy beach activities, such as swimming and playing beach volleyball (bring your own ball!).
- The karaoke only has Chinese and Korean songs.
- Be aware that there is only one main key to each house. If you have this key, make sure you don't lock the door behind you and lock all of your other housemates out!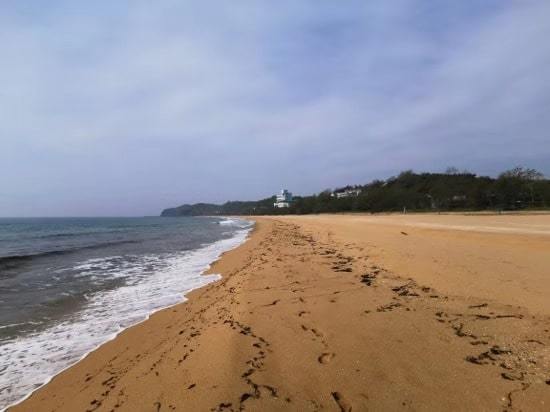 ---
---
Interested in a tour to North Korea?


Travel to

North Korea

with the only
North Korea travel experts, Koryo Tours
North Korea Travel Guide PDF | Sign up to the mailing list | About Koryo Tours