Samil Lagoon
Samil Lagoon is a lagoon in the Mt. Kumgang mountain range.
The name means '3 days', as it is said that a king visited for a day and was so taken that he stayed a whole 3 days instead, barely able to pull himself away from the grandeur of the views he experienced in this place. You will likely make it for an hour or two but not everyone has the time that kings enjoy, and besides you will get more photos than he did so you'll have more to look back on afterwards!
Considered to be the most stunning of all the multiple mountain ranges in Korea, Kumgangsan (Mt. Kumgang; the Diamond Mountains) sit on the east coast of the peninsular right next to the de facto border with South Korea.
---
History
From 2002 until 2008 a chunk of this range was used as a tourist resort for South Korean visitors, with hundreds of thousands of people making the journey to take hikes, stay in some of the various hotels (mostly built by South Korean companies), visit the small shopping street and circus, it was a unique time and place but sadly this all came to an end in the tragic shooting of an apparently-trespassing visitor late at night by a KPA soldier.
The zone closed, was nationalised by the DPRK, and reopened to visitors from the northern side in 2010 (Koryo Tours were the very first visitors at that time).
Sadly the numbers of folks making their way here is but a tiny fraction of those who came in the glory days, but there is always hope that some kind of inter-Korean rapprochement may lead to the reopening of this area and increase interaction between Koreans of all kinds – until then this place remains very quiet and a serene area well worth the journey for anyone who likes a bit of nature, hiking, or just a long journey across the DPRK.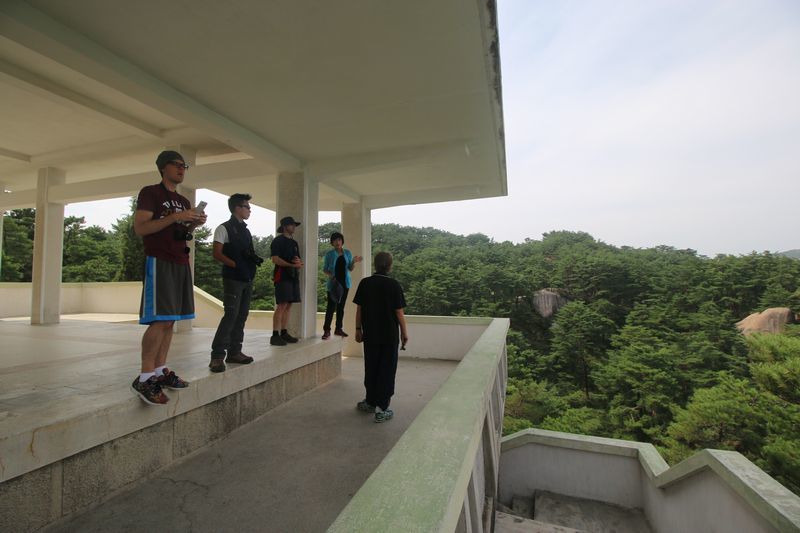 ---
Location
A long journey it is; Mt. Kumgang is at least 6 hours by road from Pyongyang.

First you drive to Wonsan, then south down to this mountain area, pass the checkpoints and then you're in!

There are a couple of small villages but mostly it is a semi-used complex of formerly South Korean hotels, and some amazing scenery, enhanced (some may say marred, but let's be gracious!) by propaganda slogans carved into the ancient rocks lauding the DPRK's leaders and stating the unique beauty of the area (which is, of course, self-evident, making some of these slogans perhaps surplus to requirements)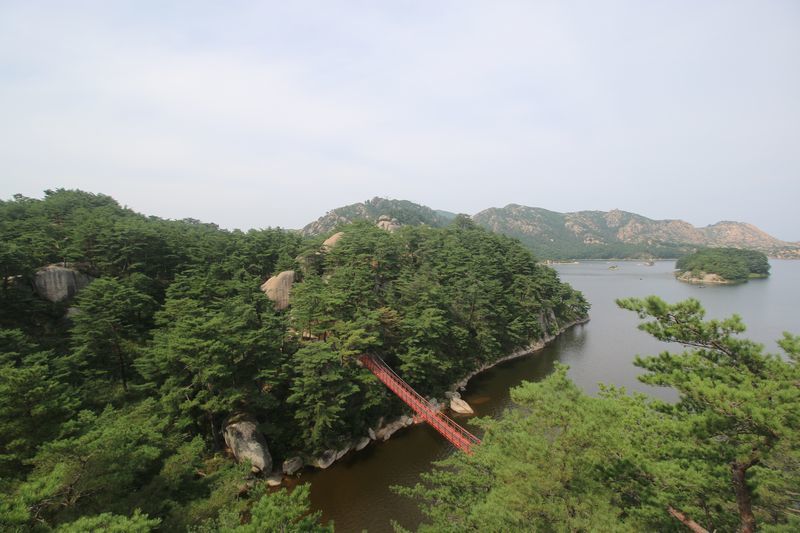 ---
Visiting
Samil Lagoon is located in the Mt. Kumgang area, just at the foot of the range as it comes down to meet the East Sea (AKA the Sea of Japan).
Samil Lagoon is around 6km in circumference and is an exceptionally scenic place.

A gentle walk through the trees brings one to the rocky outcrops that lead down to the body of water itself, there are protruding rocks in that style particular to the region, pavilions, a small restaurant that is occasionally open, islands in the water, and innumerable excellent photo opportunities.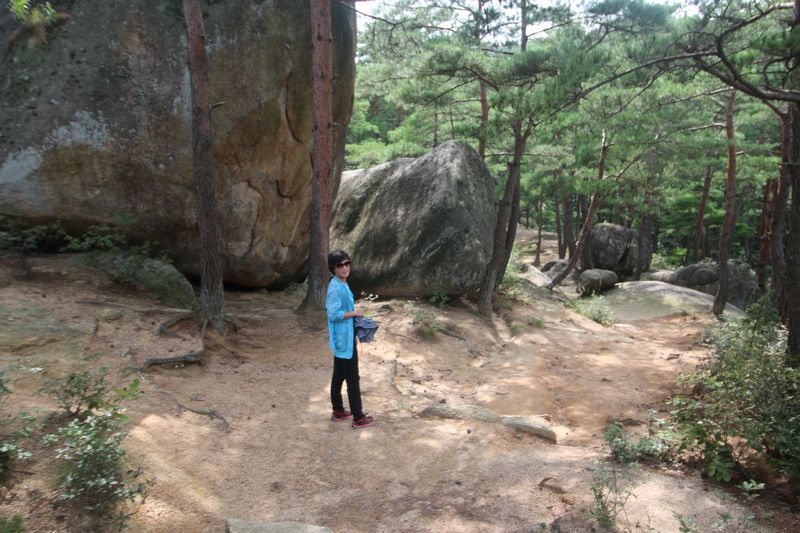 In the water you will see a red buoy, this is here to mark the spot where Kim Jong Suk, the wife of Kim Il Sung, famed guerilla fighter and crack shot, demonstrated her marksmanship by shooting at a target in this location.

Any tourists will be told here that swimming is forbidden, and the water is deep, up to 13m they say, but being a lagoon, it is not tidal and there are no waves. Locals swim in it and the ban on foreigners doing so is mostly out of fear that in water things can go wrong quickly, if you are politely convincing then your guides may well look the other way while you take a short dip, but don't swim to the buoy, that's a marker for a feat of one of the notables personages of the DPRK, not something for you to swim out to!

While most visitors to Mt. Kumgang will come for the more intense and precipitous hiking offered by the mountains themselves it is worth making a side trip to Samil Lagoon for a lighter walk around a real world-class beauty spot, come while it is still barely-visited, as this is the kind of place that really deserves to be seen and experienced by many more people – it can be all yours for the time being!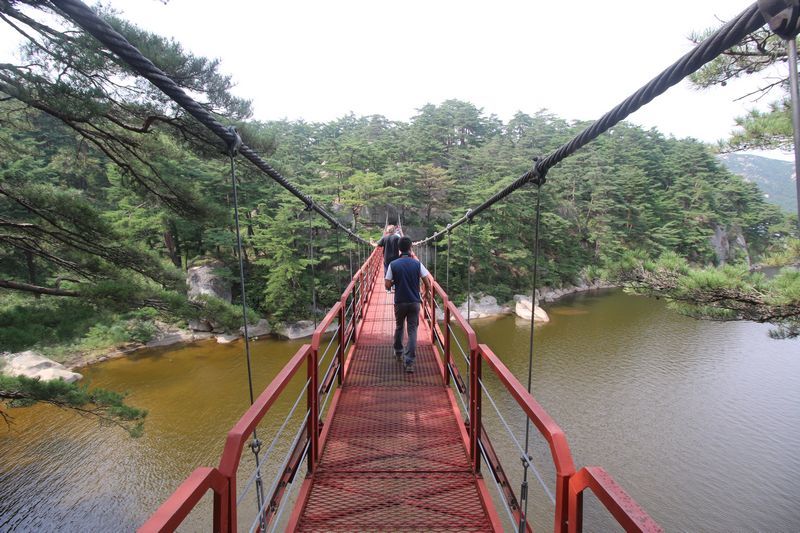 ---
---
Travel to
North Korea
with the only
North Korea travel experts, Koryo Tours
North Korea Travel Guide PDF | Sign up to the mailing list | About Koryo Tours