Inter-Korean Cooperation in Mt. Kunmgang Resort
Background
Mt. Kumgang Resort
Renovation & Future
Inter-Korean Cooperation in Mt. Kumgang Resort: Background
During the Presidency of Kim Dae-jung in South Korea, a new era of inter-Korean relations began.
Known as the 'Sunshine Policy', this new diplomatic relationship led to the first summit between the leaders of North and South Korea as well as the initiation of various joint-Korean projects including the Kaesong Joint Industrial Region in the south-west of the country and the Mt Kumgang Tourist Region.
These projects were intended to foster a closer relationship between the two Koreas, still formally in a state of war.
The policy lasted throughout the early 2000s, during which time several thousand South Korean citizens were able to cross the border in the west of the peninsula and visit Mt Kumgang, the Diamond Mountain.
The region is internationally famous for its natural beauty and was already a major tourist destination for foreign visitors to the DPRK as well as domestic tourists.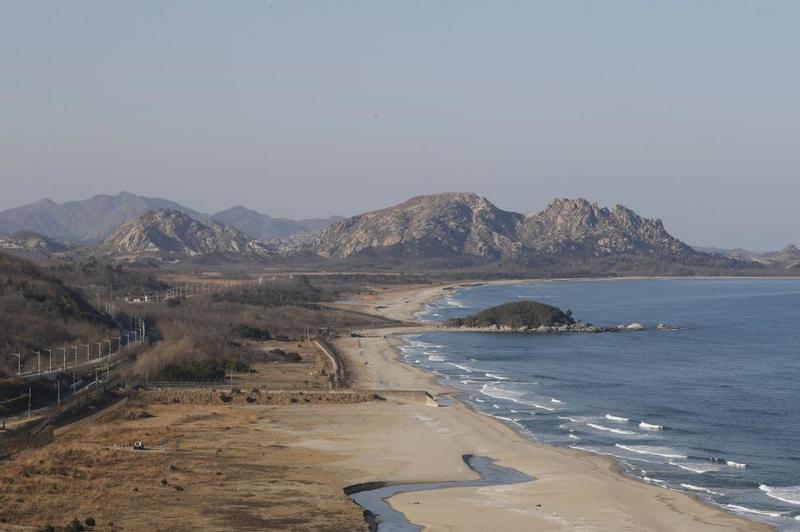 ---
Inter-Korean Cooperation in Mt. Kumgang Resort: Mt. Kumgang Resort
From 1998, South Korean tourists were able to visit Kumgangsan by cruise ship.
The opening of the region was significant; until then, South Koreans had not be legally permitted to enter North Korea.
Eventually, an agreement was reached to develop a road link across the Korean DMZ to allow tourism by road. This road still exists today, stretching from the southern side near Gosong, South Korea up into Kumgang region.
An Inter-Korean transit office was set up at the border to control the tourists travelling to and from the resort; this was notable since it was not technically an immigration checkpoint – the Republic of Korea (South Korea) does not recognise the Democratic People's Republic of Korea (North Korea) as a sovereign state, and vice versa.
Therefore, in theory, the Inter-Korean transit office governed citizens moving in and out of occupied territory.
In 2008, a 53-year old South Korean tourist strayed into a military zone resulting in her being shot and killed.
The region was closed after the incident and all South Korean workers expelled.
The buildings built by South Korean companies such as Hyundai Asan were still used regularly by foreign tourists visiting North Korea as well as domestic tourists travelling to the area.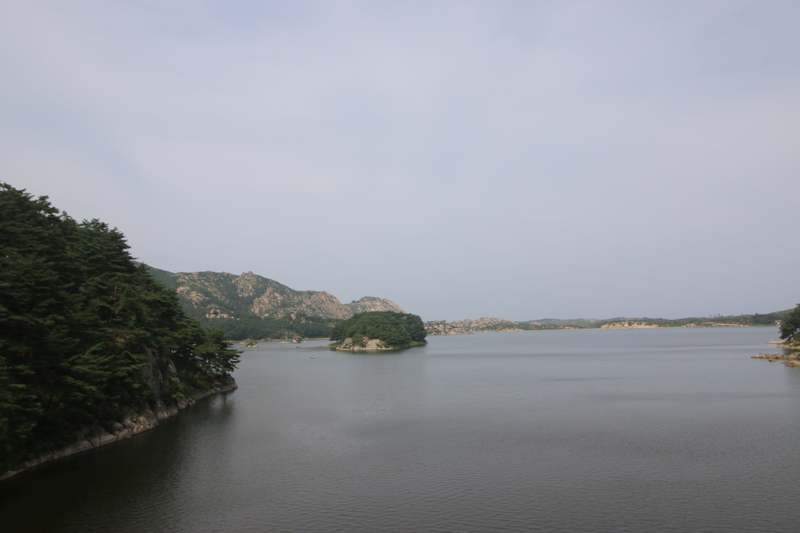 ---
Inter-Korean Cooperation in Mt. Kumgang Resort: Renovation & Future
In 2019, it was decided that the South Korean-built buildings were not of an acceptable standard and so many of them were demolished.
The DPRK government announced plans to reopen the site, however, under unilateral control by North Korea.
The development appears part of a push to develop tourist sites across the country with similar developments occurring at the same time in the coastal city of Wonsan and the northern city of Samjiyon, the gateway to Mt Paektu.
Whether or not tourism from the southern side of the DMZ will occur again is not clear although the renovation will allow tourists, foreign and domestic to enjoy the beautiful scenery of the diamond mountain and her surroundings.
---
---
Interested in a tour to North Korea?


Travel to

North Korea

with the only
North Korea travel experts, Koryo Tours
North Korea Travel Guide PDF | Sign up to the mailing list | About Koryo Tours