Pyongyang TV Tower
Introduction
Location
Shopping
Anecdotes & Visiting Tips
Introduction
Pyongyang TV Tower is situated on Moran Hill the highest practical spot to improve on reception.
It is a 150-metre high concrete tapering tower complete with an observation deck and a panorama restaurant accessed by a central lift. It was opened in 1967.
The Pyongyang TV Tower is reportedly based on the design of the Ostankino Tower in Moscow which was built at the same time but again all tv towers at the time follow this design.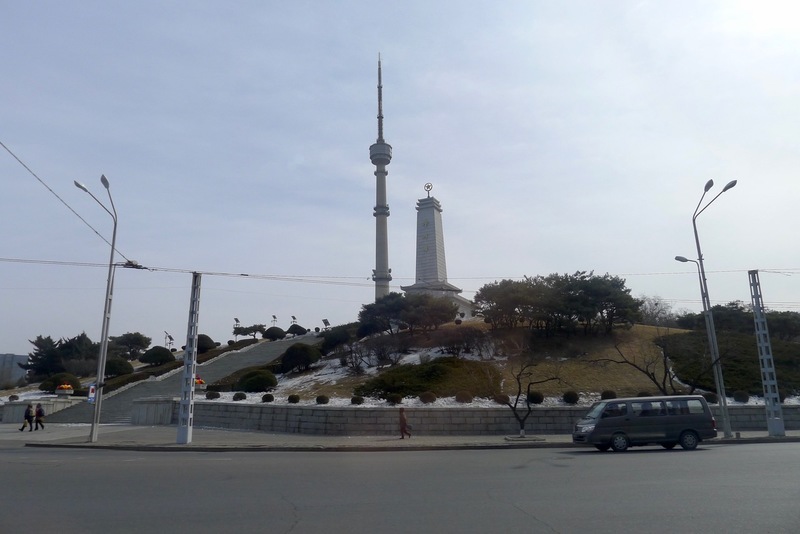 ---
Location
It is situated on Moran Hill near the Moranbong Hotel, Kaeson Youth Funfair, Moranbong Park and Kim Il Sung Stadium.
---
Pyongyang TV Tower Features
There are broadcast antennas and technical equipment at the height of 34.5, 65, 67.5 and 85 metres located on circular platforms wrapped around the tower. The tower is topped by a 50-metre antenna.
A two-floored observation deck with restaurant is located on two floors 94 metres above the ground which was open to tourists for a short time (2005- 2009).
However, this closed soon after (likely because of the access for photography over certain sensitive areas of the city). The lift was slow and took about 5 minutes to get to the observation deck. Meals were staggered due to food orders from 15 or so tourists outpacing the ability of the kitchen to cope.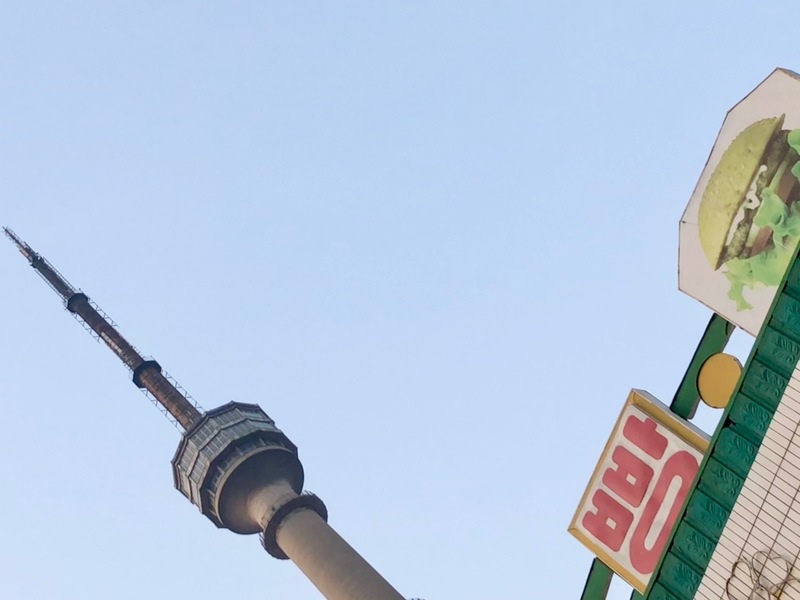 ---
Anecdotes & Visiting Tips
The TV Tower has been closed to tourists since 2009.

The TV Tower offered amazing views over Pyongyang, marred only by the perpetually dirty windows.

The tower appeared in various media as an iconic element and a demonstration of modernization from cigarette packets to book covers but also more recently, for example, a postage stamp issued on 30 April 1983, and also as a silhouette on stamps issued on 30 October 1983.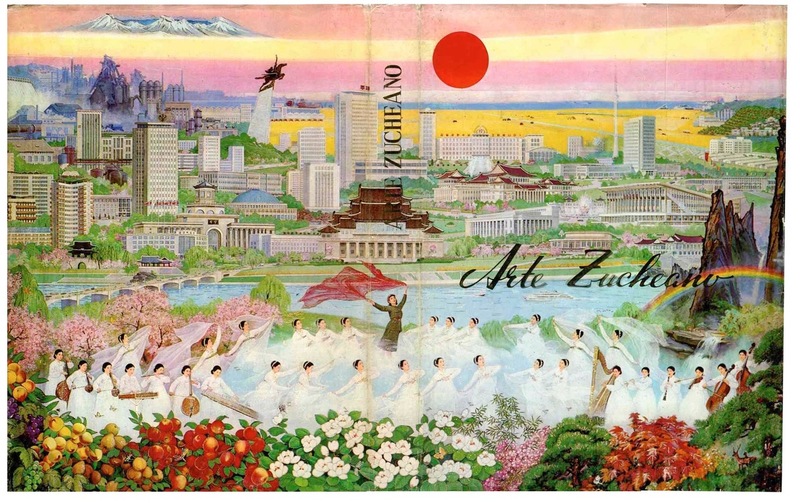 ---
---
Interested in a tour to North Korea?


Travel to

North Korea

with the only
North Korea travel experts, Koryo Tours
North Korea Travel Guide PDF | Sign up to the mailing list | About Koryo Tours