Moranbong Hotel
Moranbong Hotel: Introduction
Moran Hill ('Bong' meaning Hill) is a park in central Pyongyang,
In fact the main urban park in the city, a very pleasant place which sees vast numbers of visitors for picnics, weddings, volleyball, promenading, dates, and much more on good weather weekend.
It's certainly somewhere that everyone heading to Pyongyang should include on their itinerary.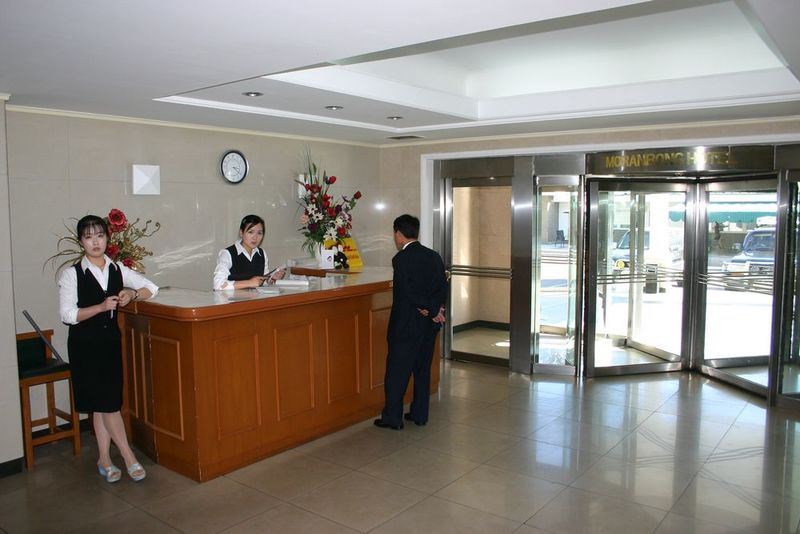 ---
Moranbong Hotel: Location
The hill rises off the Taedong River
It is also the site of the infamous 'Unicorn's Lair",
The discovery of which led the world's media into plenty of 'the North Koreans believe in Unicorns LOL!' kind of headlines.
These ignored the fact that it is just the name of a small cave
The hill falls again to street level next to the Kim Il Sung Stadium,
On the other side of the stadium is another small hill, also park of the Moranbong range which is the site of the looming Pyongyang TV Tower
(which we used to visit the top of on every tour before it closed to tourists, to be featured in another travel guide!).
On this small hill also sits the one and only boutique hotel in Pyongyang; the obscure and virtually unknown Moranbong Hotel.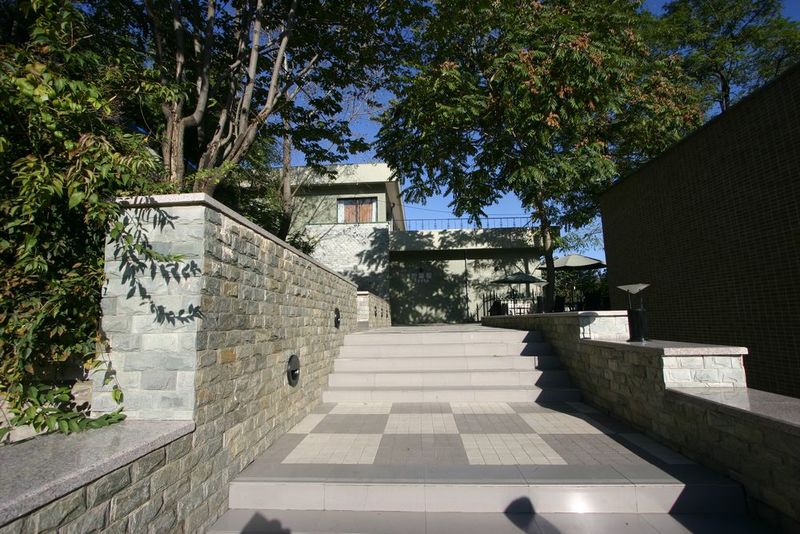 ---
Moranbong Hotel: Interior
Made up of a mere 12 rooms, this place is always very difficult to book for tourists as it is in use by local guests at almost all times.
However even if you can't stay it is possible to visit, the health centre
Basically a sauna and bathhouse, the health centre is almost as big as the hotel itself and is very clean and well done.
Around the back there is a karaoke room which is set into a cliff, which is different to say the least.
The coffee shop and restaurant (which has outdoor seats, a great rarity in Pyongyang!) are decent and offer a good range of drinks and food.
In general, it is a pleasant and discrete place, if you have to have a meeting in Pyongyang this would be a good spot to come to!
---
Moranbong Hotel: Bonus Information
Moranbong is of course also the name of the most popular band in the DPRK; the Moranbong Band.
It is not unusual at all for musical acts to have the name of places around the country
(see also: Chongbong Band, Wangjaesan Light Music Band, Pochonbo Electronic Ensemble)
Sadly the Moranbong Band have nothing to do with Moranbong as a place, but their most famous song is about an even taller bit of land, the giant Mt. Paekdu.
Check it out here!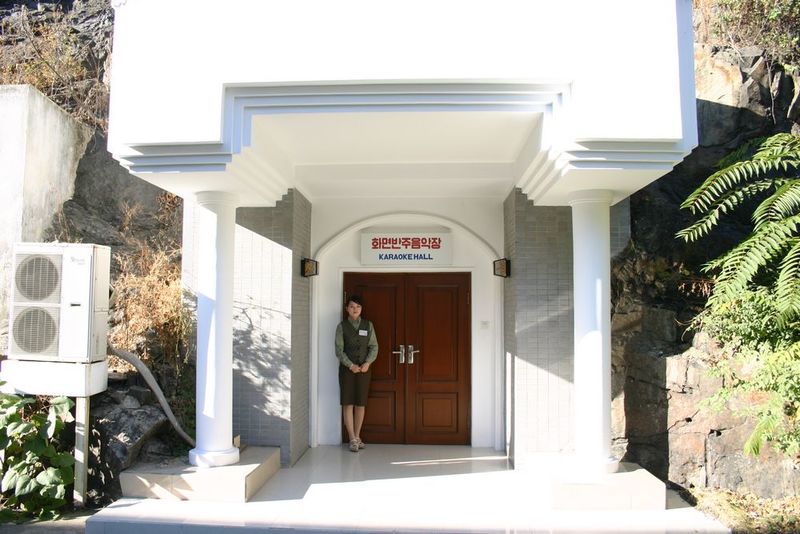 ---
---
Interested in a tour to North Korea?


Travel to

North Korea

with the only
North Korea travel experts, Koryo Tours
North Korea Travel Guide PDF | Sign up to the mailing list | About Koryo Tours