Introduction
Location
Visiting
Cost
Tips
Further Information
Introduction
The Pyongyang Indoor Stadium, also sometimes referred to as the Pyongyang Gymnasium, was built in 1973 and is one of Pyongyang's indoor sports stadiums.
It is mainly used for basketball and volleyball matches, but it is also used for performances, displays, political meetings and events.
The stadium can accommodate over 20,000 people inside.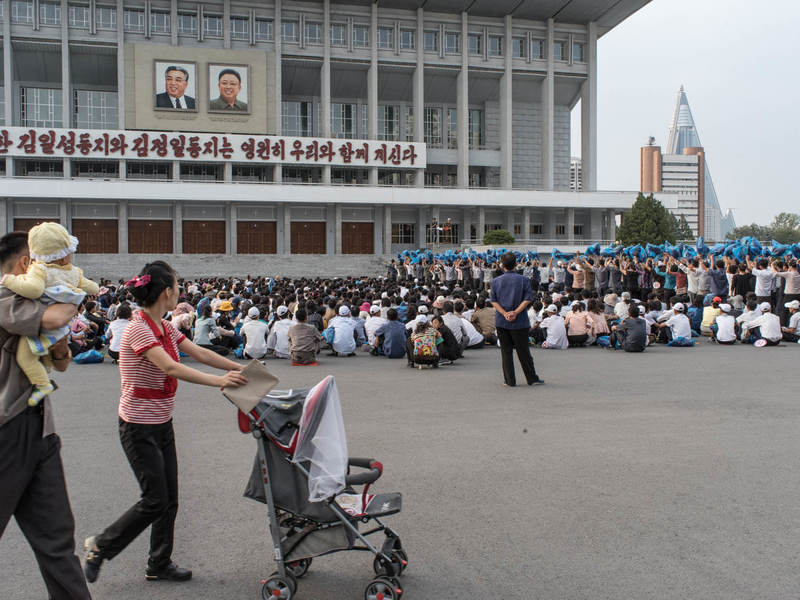 ---
Location
It is located in central Pyongyang on Chollima Street next to the Pyongyang Ice Rink.
Nearby is also the Changwangsan Hotel, Changgwangong Health Complex and International House of Culture.
---
Visiting
Visits inside the Pyongyang Indoor Stadium are rare and generally only happen to attend a special event being held here.
It is very common though to visit the exterior of the stadium as the square in front of it is one of the locations where Mass Dancing occurs for national celebrations and holidays.
The stadium has large stairs which make the perfect platform to watch mass dancing from, and plenty of space in the square for you to join in with the locals.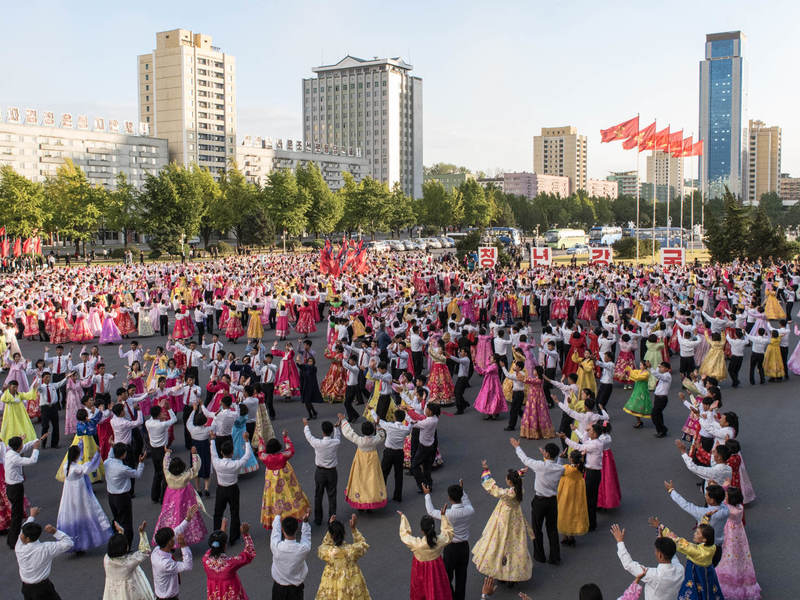 ---
Cost
The cost to attend events at the Pyongyang Indoor Stadium varies with the events; this will be confirmed by your Tour Manager or guides in country.
There is no cost to watch mass dancing here.
---
Tips
It is a popular location to watch mass dancing with most tourists gathering on the steps to watch, but you are allowed to move around the square – there is no need to bunch together with other tourists

The nearest toilets are at the Changwangsan Hotel which you are no problem for tourists to use; best to have a guide escort to the building to obtain permission first though.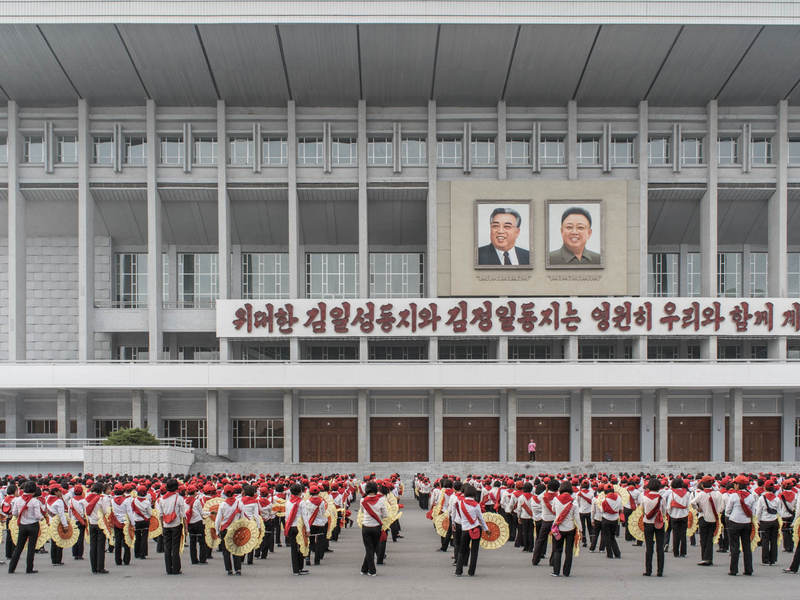 ---
Further Information
Dennis Rodman's second basketball match in Pyongyang where he brought in a group of former NBA players was played at the Pyongyang Indoor Stadium in 2014 – it was also the scene where Dennis sang 'Happy Birthday' to North Korean leader Kim Jong Un.

In 2003 the Mass Games were held at the Pyongyang Indoor Stadium in a much smaller form and this feature's in the Koryo Tours' produced documentary A State of Mind.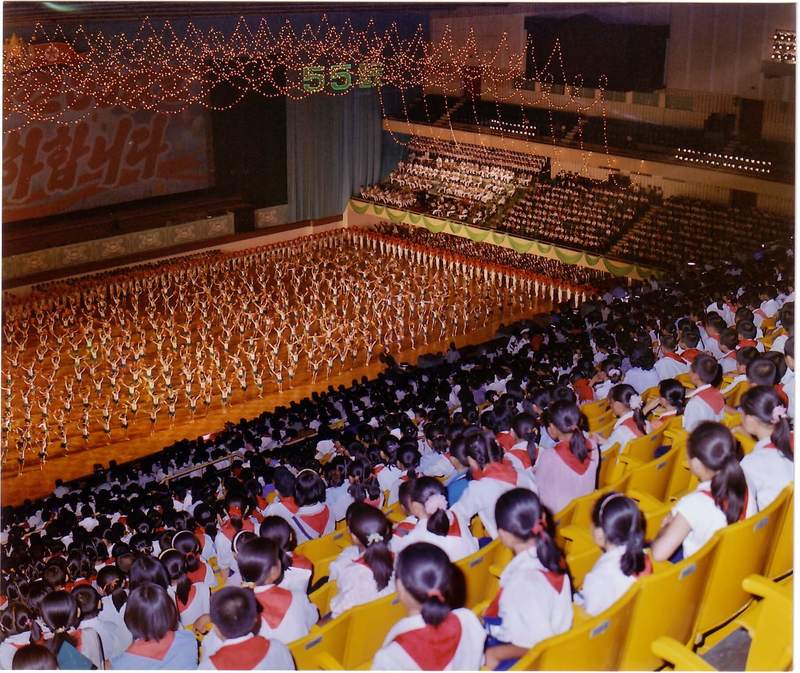 ---
---
Interested in a tour to North Korea?


Travel to

North Korea

with the only
North Korea travel experts, Koryo Tours
North Korea Travel Guide PDF | Sign up to the mailing list | About Koryo Tours