Pyongyang Golf Course
Introduction
Location
Visiting
Anecdotes
Introduction
Golf in North Korea, it isn't something most people expect but there are some options!

There was a luxury course built in the Kumgangsan area but that has long been closed, there was a 9 hole pitch and putt in front of the Yanggakdo Hotel but that has been demolished.
There were two driving ranges; one on the shore of the Taedong River at the Yanggakdo Hotels, where balls were simply whacked into the river, and there is one extant driving range at the Sosan Hotel.
Pyongyang Golf Course though still exists and remains open since it was founded in 1988. The full name is Pyongyang Taesong Gold Course, or simply Pyongyang Golf Jang, and it is certainly the least-used golf course in the world, as well as possibly the most unlikely!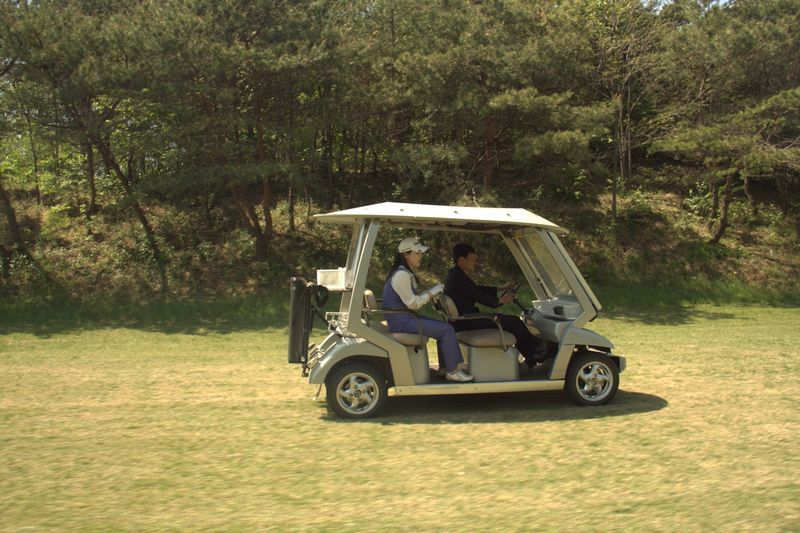 ---
Location
Pyongyang Golf Course is set in a lovely bit of land on the shores and hills around Lake Taesong, around 45 minutes drive to the west, towards Nampo and along the Youth Hero Highway for most of the journey.
Visits must be booked in advance as it is not open every day, but due to the complete lack of local players, you will never have to wait for a tee time.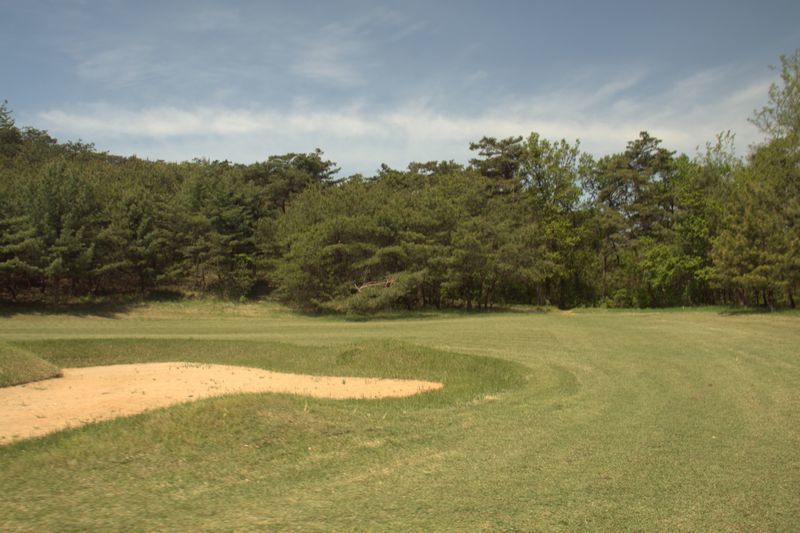 ---
Visiting
Due to the lack of players here, you will always find a space in the car park and in the clubhouse, a fine DPRK-Style building with angles sides and dark but retro interior décor.
Here there is also a restaurant and bar and drinks can be bought here and taken out onto the course too.

Club rental is also available so there is no need to bring your own equipment. Caddies can also be taken along, these fun young women may not know a great deal about the game of golf but they are good at finding wayward balls. They tend to underestimate the strength of the foreign golfers though so if they suggest a 5 iron then maybe consider going with a 7!

Golf Buggies are available for rent, or you can do it on foot (walk it, the course is lovely and you get some exercise that way!)

Pyongyang Golf Course itself is a full 18 hole par 72 course. With holes both short and long, tricky and simple, bunkers kept in a decent state, fairways running to light rough though most of the time due to not being manicured as often as they should be, but this isn't Augusta, this is Pyongyang, you have to just go with it!

While you will not meet any local golfers out on the course, doing deals over cigars and under-reporting their scores, you can at least enjoy some solitude, scenery, take as many mulligans as you like, and be able to tell your friends back in your own club about the bizarre and fascinating time you had out on the Pyongyang Golf Course – and when they ask you about the rumours of the course record……..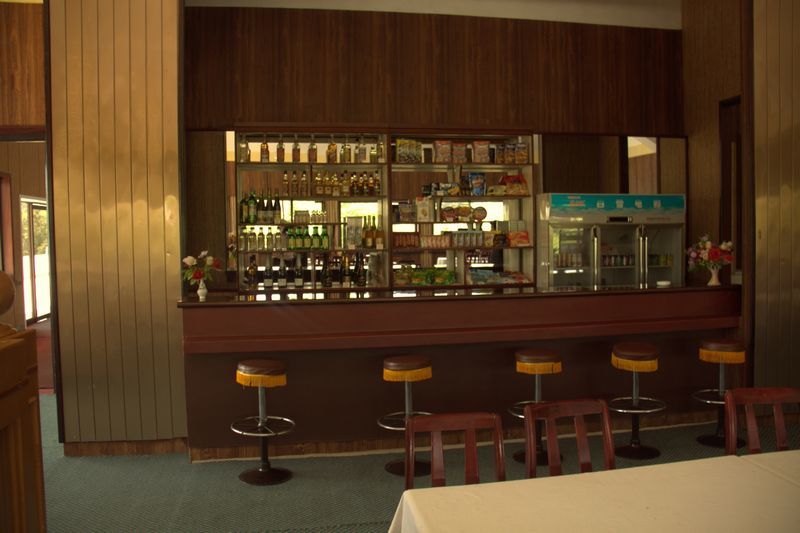 ---
Anecdotes
By far the most famous story of the Pyongyang Golf Course is the bizarre tale that it is claimed within North Korea that Kim Jong Il scored a superhuman 11 holes-in-one on his first and only round here. Some stories alter this to a mere 34 for the total 18 holes.

This story is, of course, complete bunk; Kim Jong Il never played here, almost no North Koreans have a clue what a good score would be at golf, and its possibly the prime example of the credulity of many when it comes to the DPRK and what people there are actually likely to believe. Suffice to say that the course record is something around par, nothing deeply impressive at all – but there for the taking if you're useful with the woods and irons!

There are no official tournaments held here. Some companies put on a small event and give it a grandiose name but there is nothing official or any recognised match taking place at the Pyongyang Golf Course. Back in 2004 Koryo Tours arranged the first amateur contest though, a report on that can be read in Golf Digest here (warning, contains the above ludicrous claim, as well as a similarly false and never-actually-claimed one from the Golden Lane Bowling Centre, reported by the British Ambassador – who should have known better!)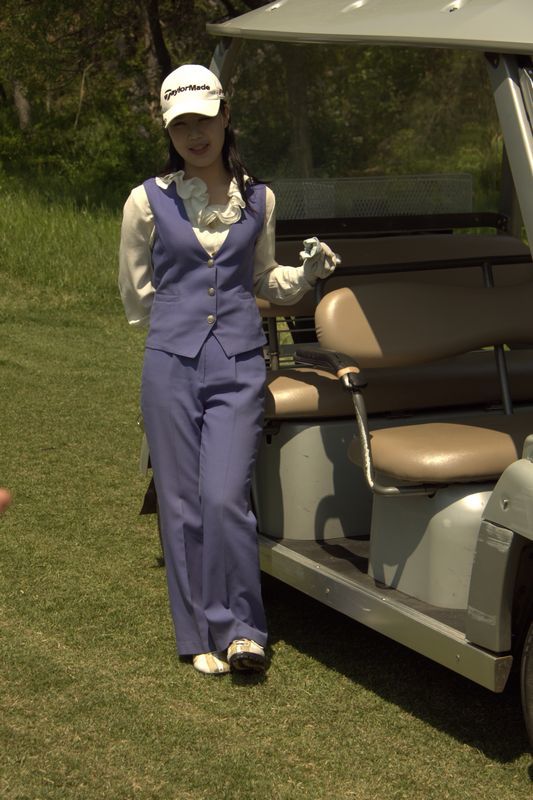 ---
---
Interested in a tour to North Korea?
Travel to
North Korea
with the only
North Korea travel experts, Koryo Tours
North Korea Travel Guide PDF | Sign up to the mailing list | About Koryo Tours