Pegaebong Hotel
Mt. Paektu
Introduction
Location
Exterior
Interior
Visiting Tips
Introduction
The Pegaebong Hotel is located in Samjiyon town.
It is a common choice to stay in for those visiting Mt. Paektu in the very North of North Korea, bordering China.
It is currently the only hotel in the Mt. Paektu area - although a new one should open soon.
---
Location
Pegaebong Hotel is located in Samjiyon town.
It is about a 2/3hr drive from Samjiyon Airport, and about a 2-hour drive from Mt. Paektu.
---
Exterior
Coming up to the Pegaebong Hotel you will first drive into the parking lot area.
There is not much to see or do around the hotel compound.
However, it is an incredibly beautiful and peaceful area surrounded by trees.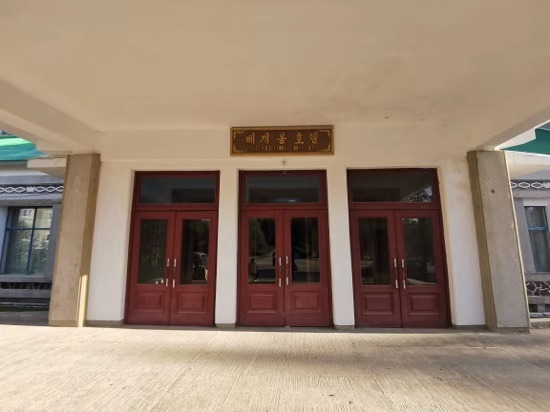 ---
Interior
It has 2 buildings with a total of 130 rooms.
This includes 117 economy rooms, 9 standard rooms, and 4 deluxe rooms.
Rooms are basic with heated floors, which can get very warm in the evening!
The lobby is large and can get cold in the winter months.
There is little entertainment in the hotel, but there are a couple of bars and shops on the ground floor.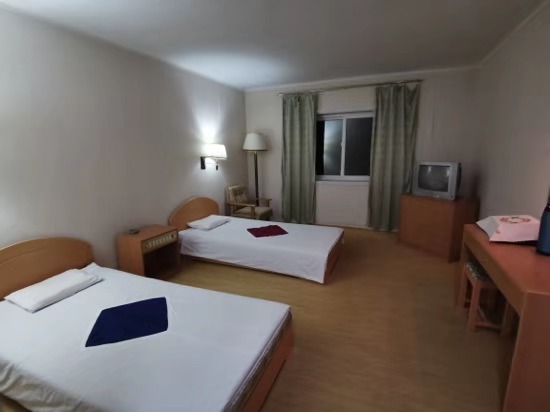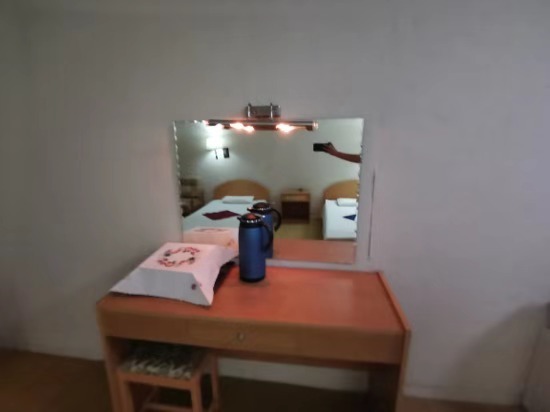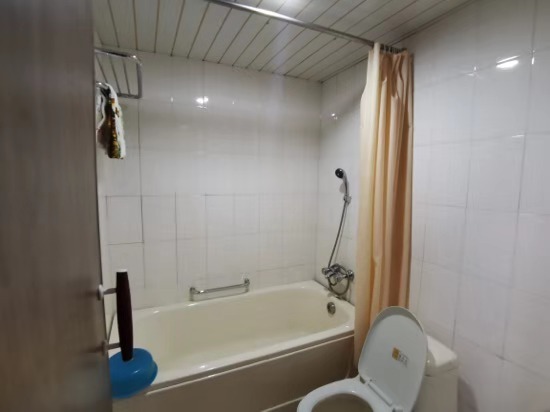 ---
Visiting Tips
There are no lifts, so you may need a hand carrying your luggage up to the second or third floor.

The hotel can put on a potato BBQ for you if it is the correct season.

While hotels in North Korea don't put photos of their famous guests on the walls one titan of cinema who has stayed at the Pegaebong would be the great Werner Herzog. Who stayed here while travelling with a delegation of volcanologists to shoot part of his amazing documentary Into the Inferno.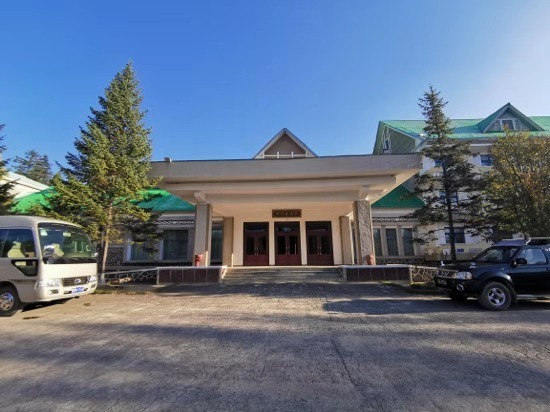 ---
---
Interested in a tour to North Korea?


Travel to

North Korea

with the only
North Korea travel experts, Koryo Tours
North Korea Travel Guide PDF | Sign up to the mailing list | About Koryo Tours