Kyongsong Revolutionary Site
Introduction
Location
Visiting
Introduction
A complex of small concrete buildings notable for being the home where Kim Jong Suk and the infant Kim Jong Il stayed when they travelled from Russia to the newly-created North Korea back in 1945.

Accommodated in this (since-renovated) building they met with local partisans and other followers, the story is slight but of course for local people to have had two of the Three Generals of Mt. Paekdu stay here is a big deal, so much is made of their every move and activity in this pleasant place.

The nearby Yombun and Jipsam Revolutionary Sites are more impressive (as they are on the coast) but this makes a good third part to add to the revolutionary history of this area.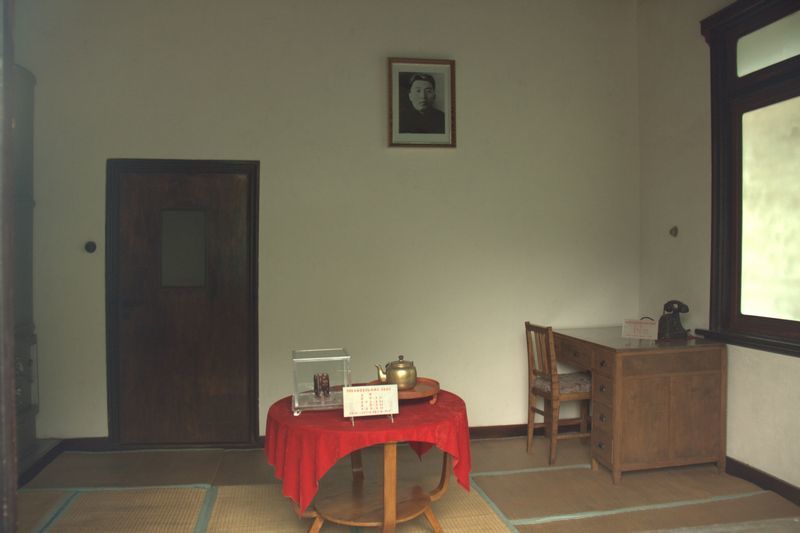 ---
Location
Just outside of Kyongsong Town, a few minutes' from the Kyongsong Tourist Hotel, which is where you will stay if you are overnighting in this area.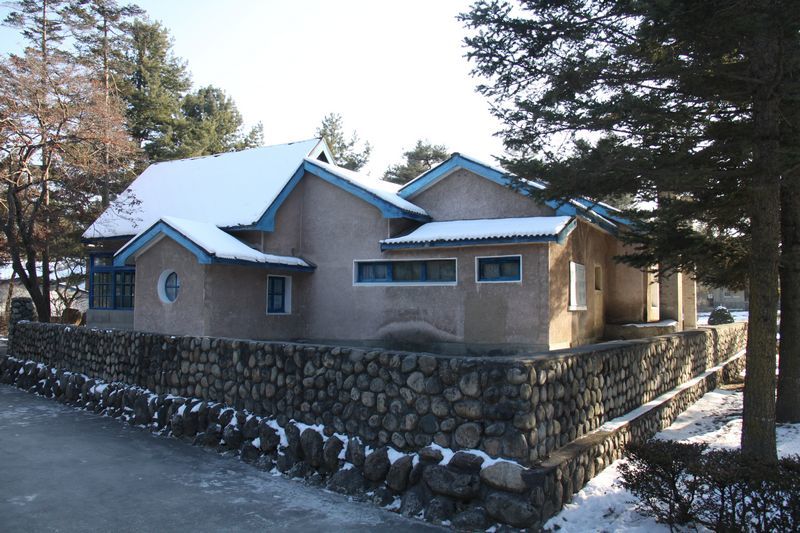 ---
Visiting
As with most similar sites a visit here is guides by a fully trained specialist in this very site.
The explanations can be a bit exhaustive but your translator will probably be adept enough to take the edge off if it all gets overly specific about things that a visitor couldn't be expected to know about.
While the insides of the buildings are lovingly preserved. it is of course not possible to step inside. This is mainly walking around and looking in through windows.
A visit here will take no more than 20 minutes usually, much of which may be used up with the fascinating story of how young Kim Jong Il spent his time here studying the chickens (their coops are still here, you can see it, but do not touch!) and observing how they drink water.
This otherwise-unremarkable story is used as some kind of example at the brilliant and enquiring young mind at work.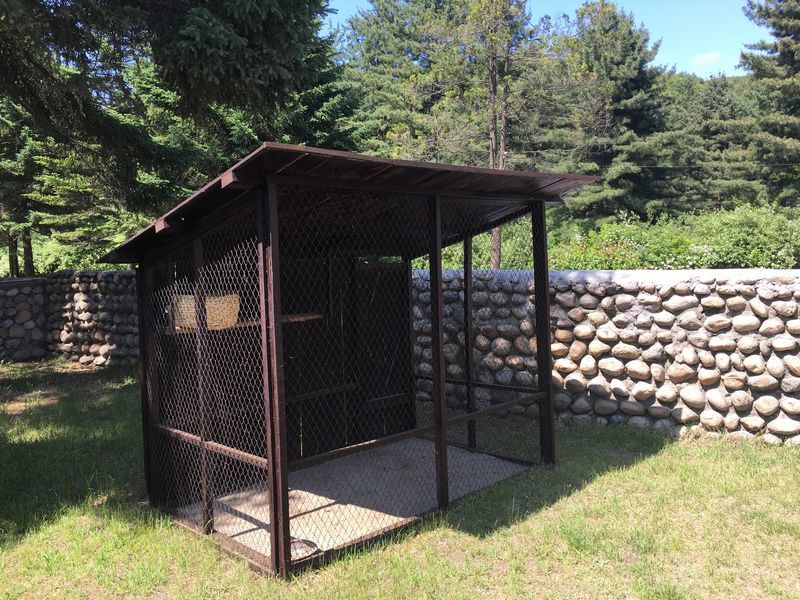 ---
---
Interested in a tour to North Korea?


Travel to

North Korea

with the only
North Korea travel experts, Koryo Tours
North Korea Travel Guide PDF | Sign up to the mailing list | About Koryo Tours